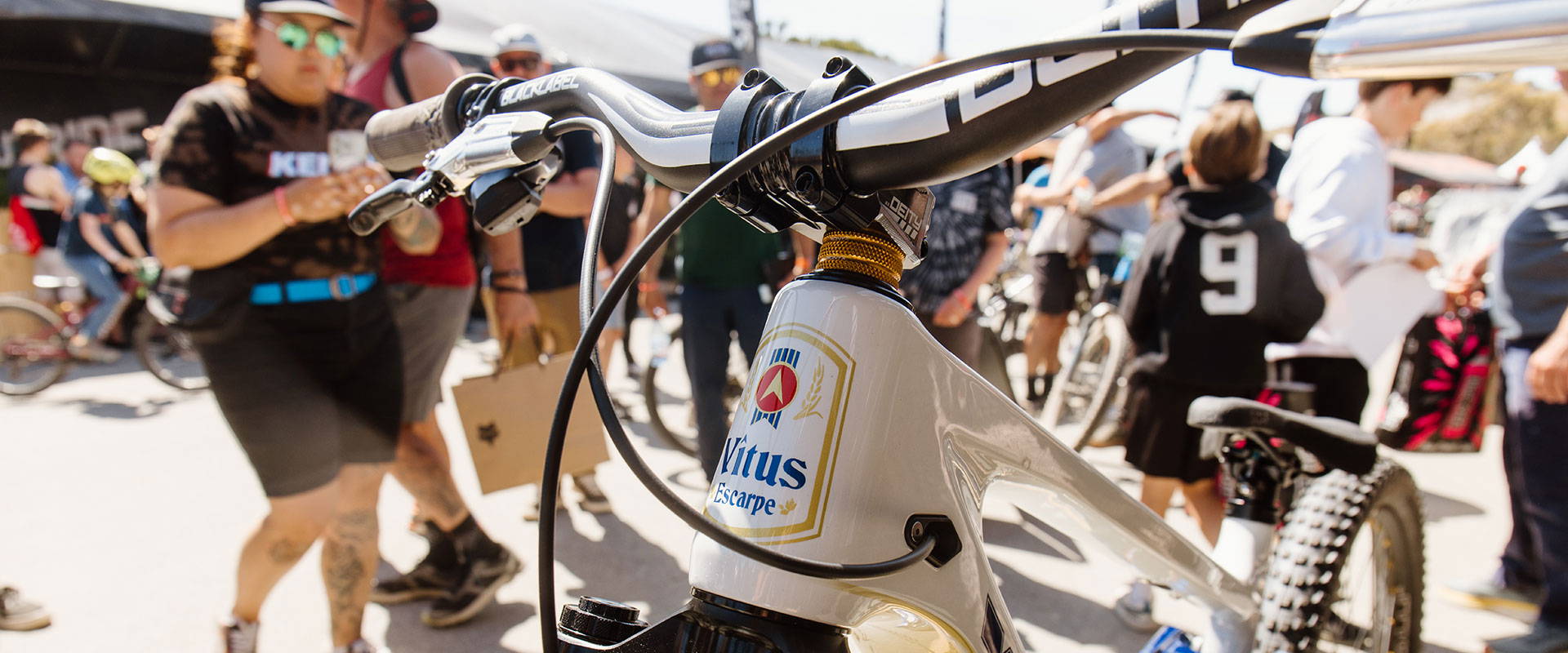 The 2023 Sea Otter Classic is done and dusted, with a little extra emphasis on the dust. We launched two custom painted bikes, watched some great racing, and met about a million wonderful current and (hopefully) future Vitus owners.
We
couldn't
have hoped for it to go any better.
In case you missed it or, if
you're
like us and just want to relive this year's Sea Otter in all its glory,
we've
stuck together a little photo recap of the week. Enjoy.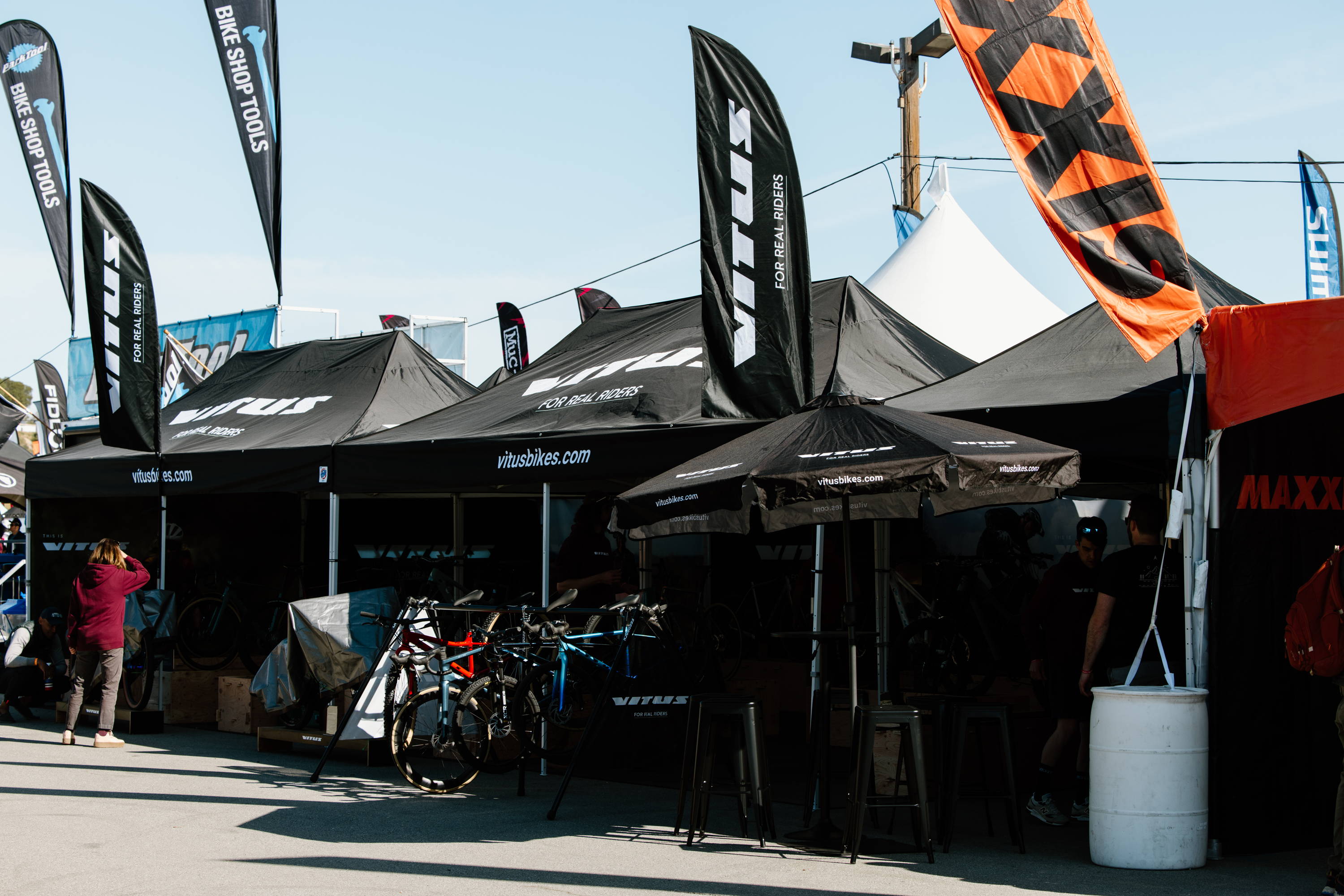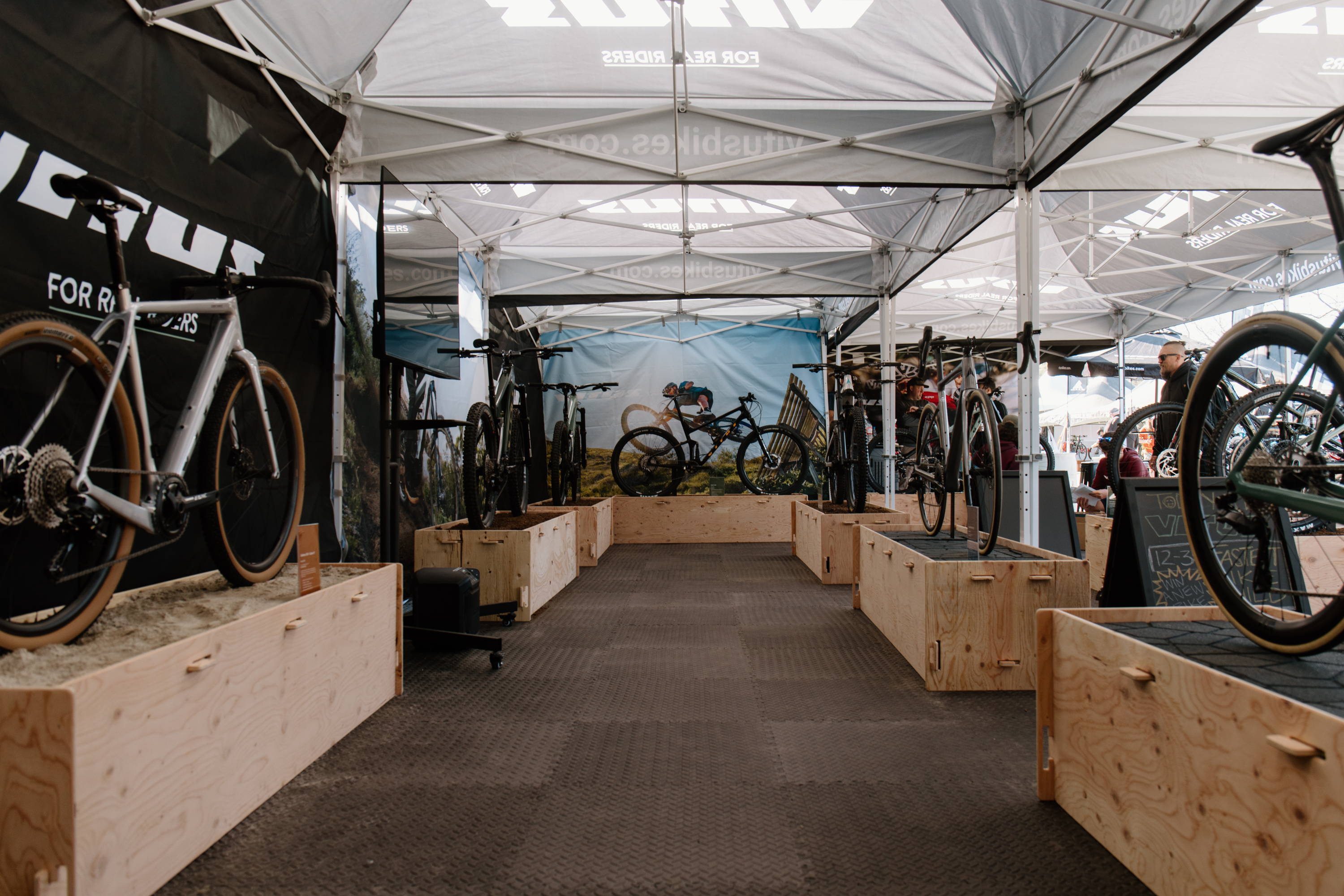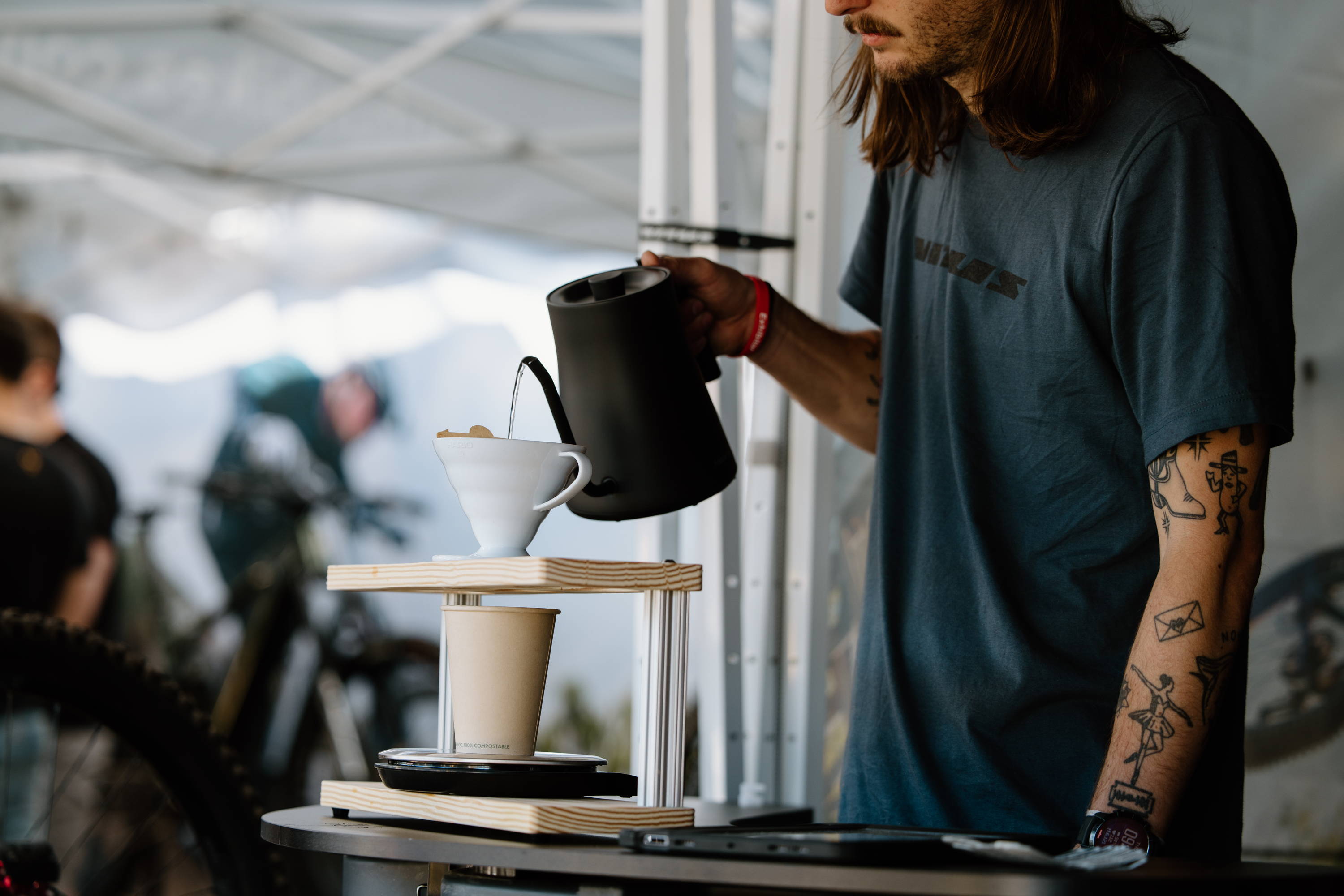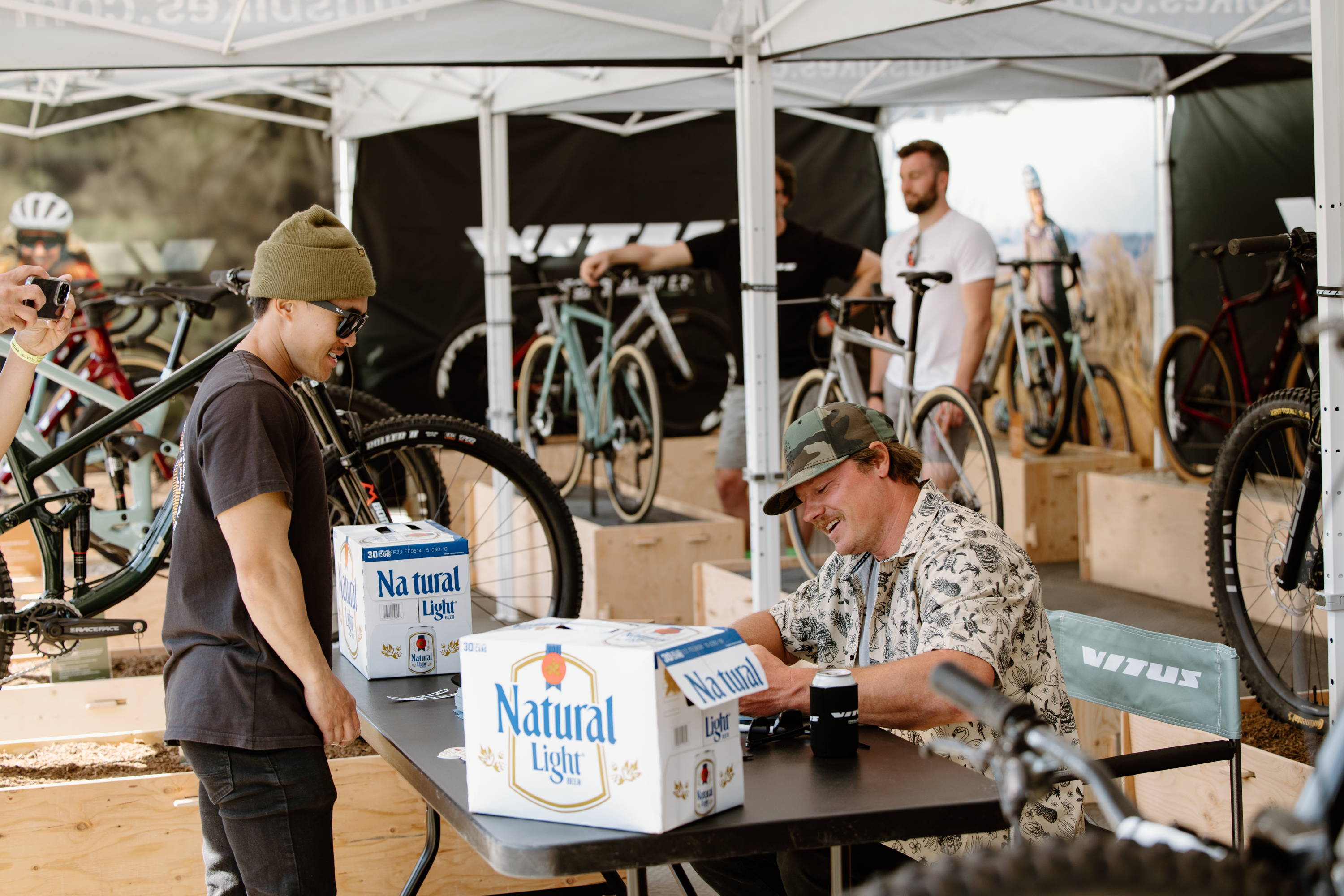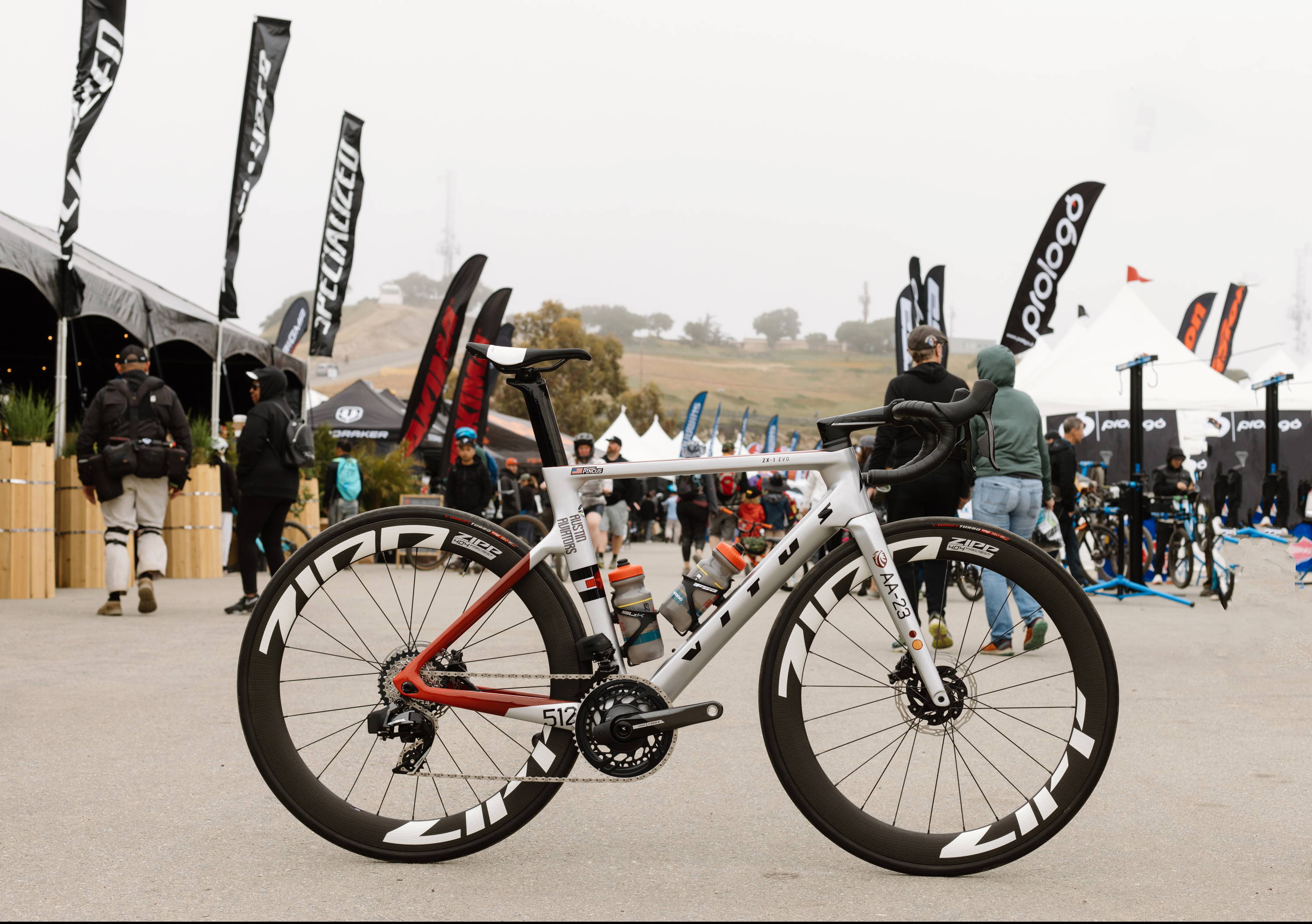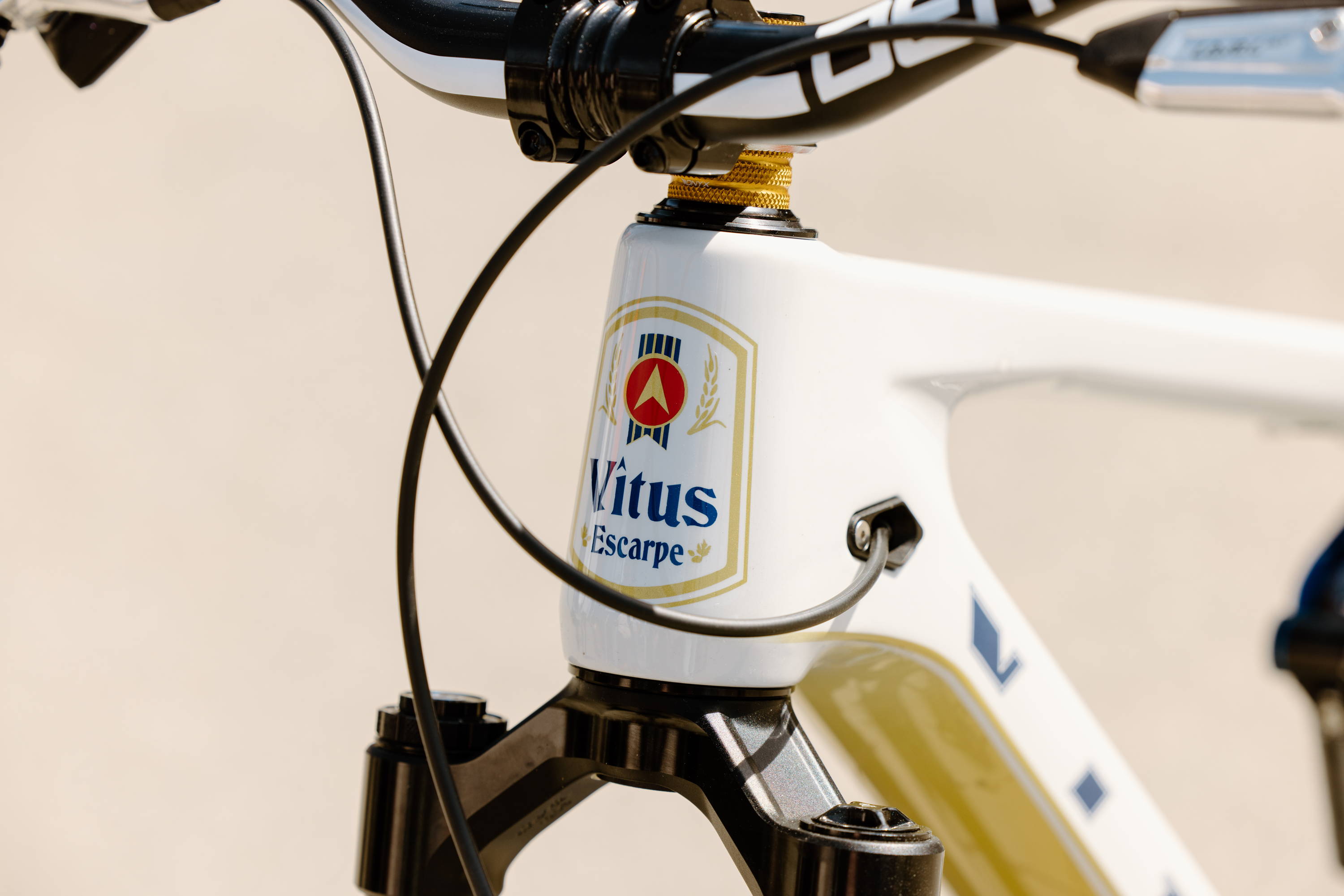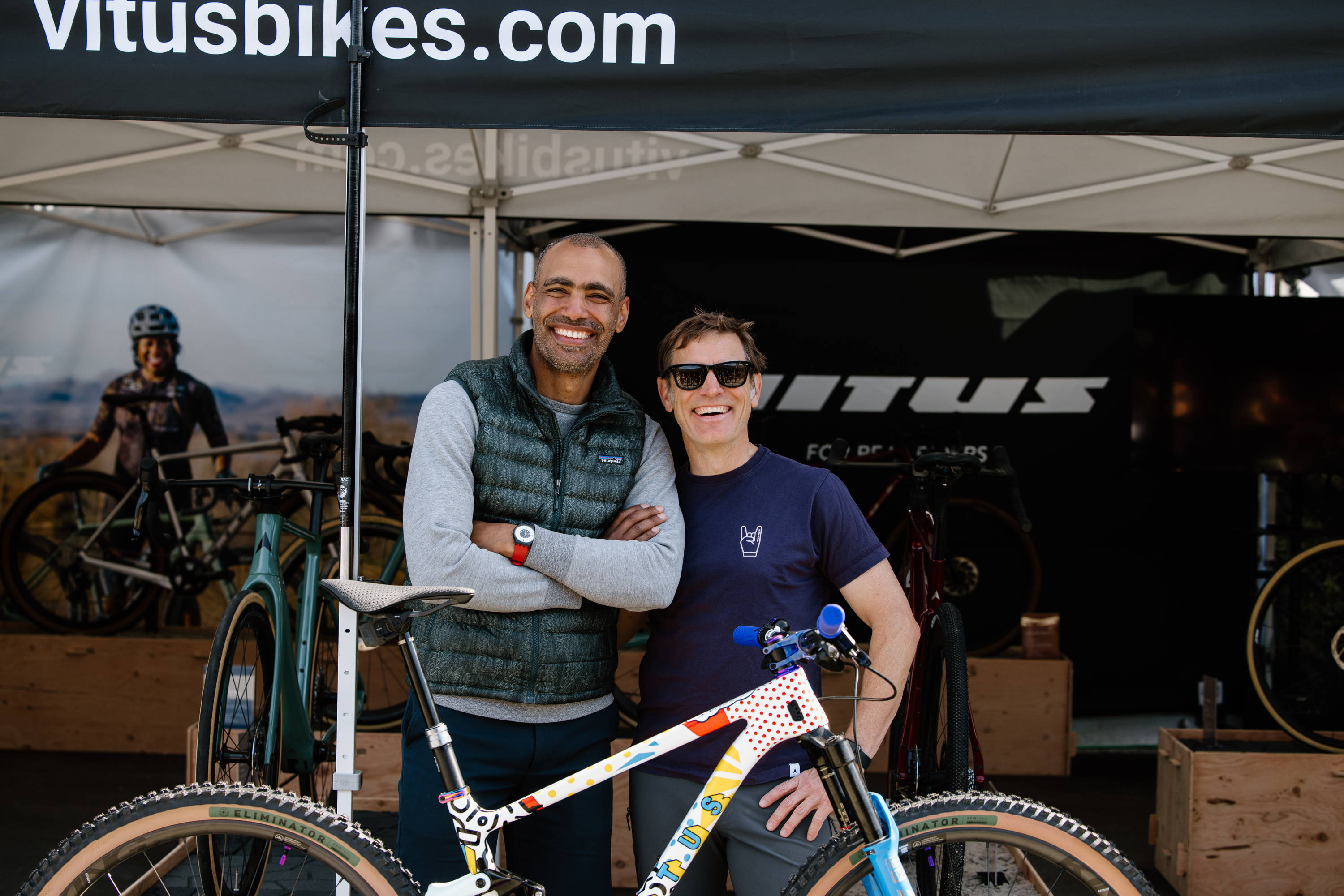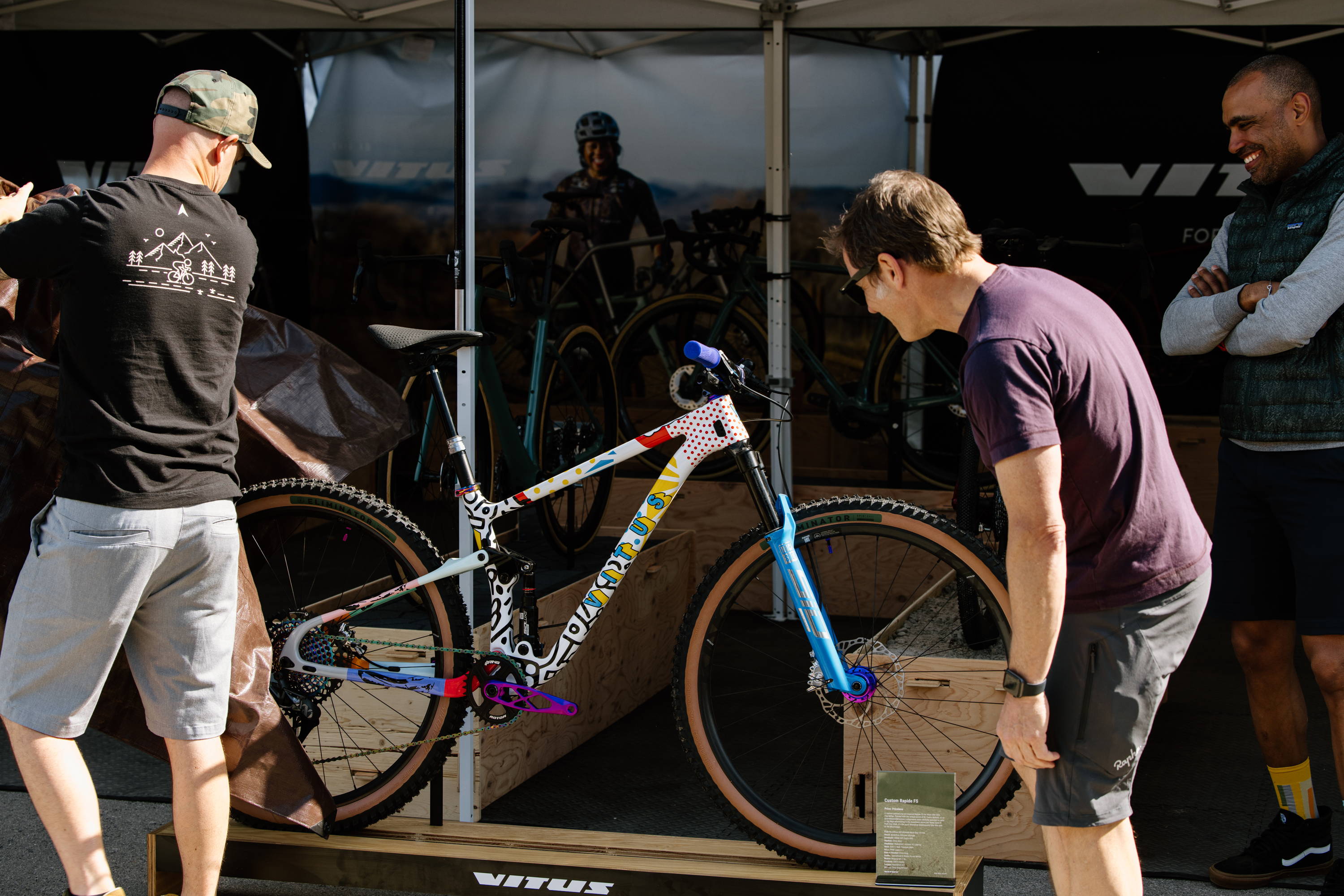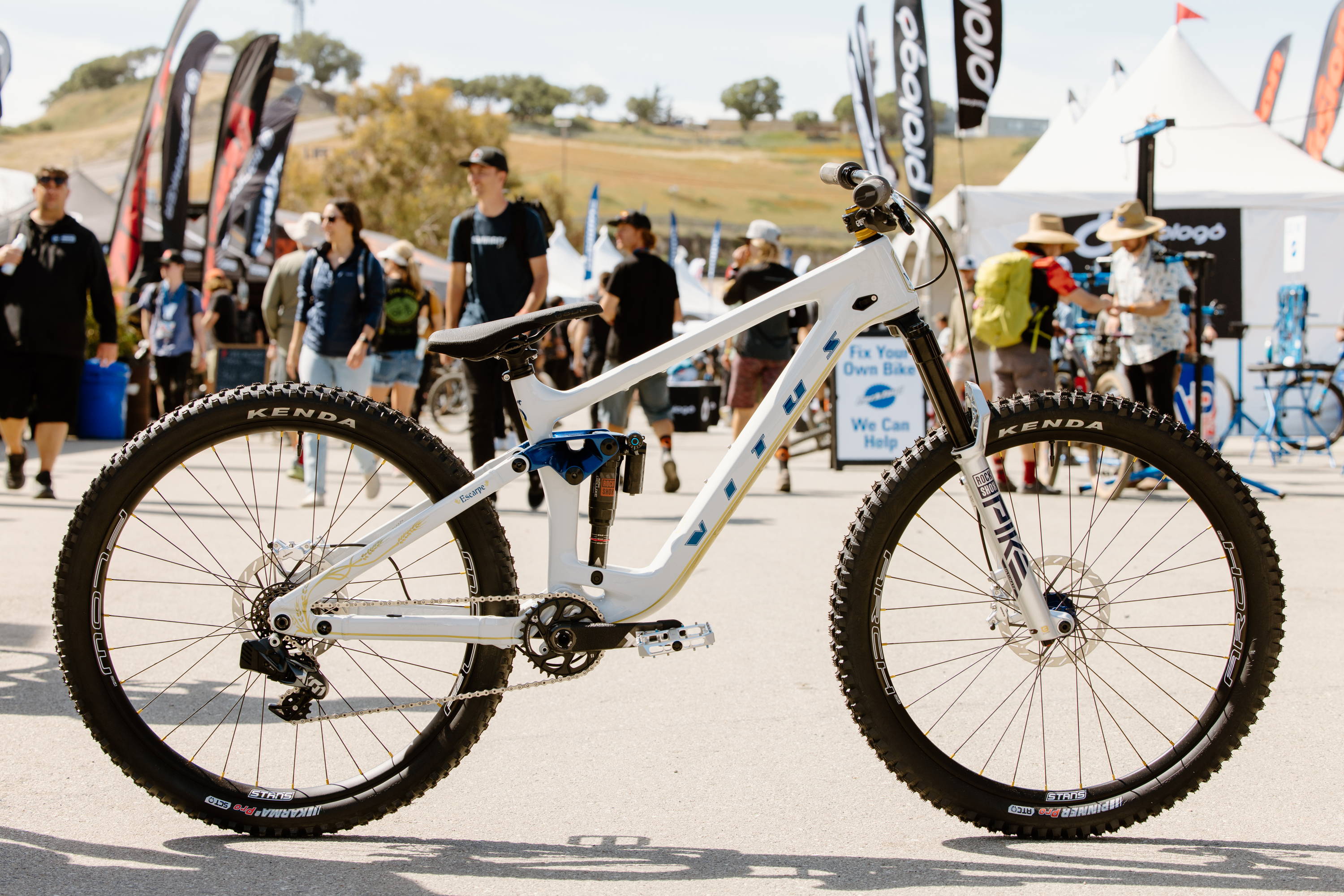 KYLE STRAIT'S NATURAL LIGHT INSPIRED ESCARPE
Kyle Strait,
a.k.a
"The Natty Daddy," now has a bike custom painted in the livery of his namesake beer.
On Friday afternoon we popped the top on a
custom painted Vitus Escarpe slopestyle build
painted to match Natural Light's recently revived throwback can. It turned out super rad.
Kyle stuck around after the big reveal to sign some autographs and hang with fans. It was
a great way
to kick things off for the weekend.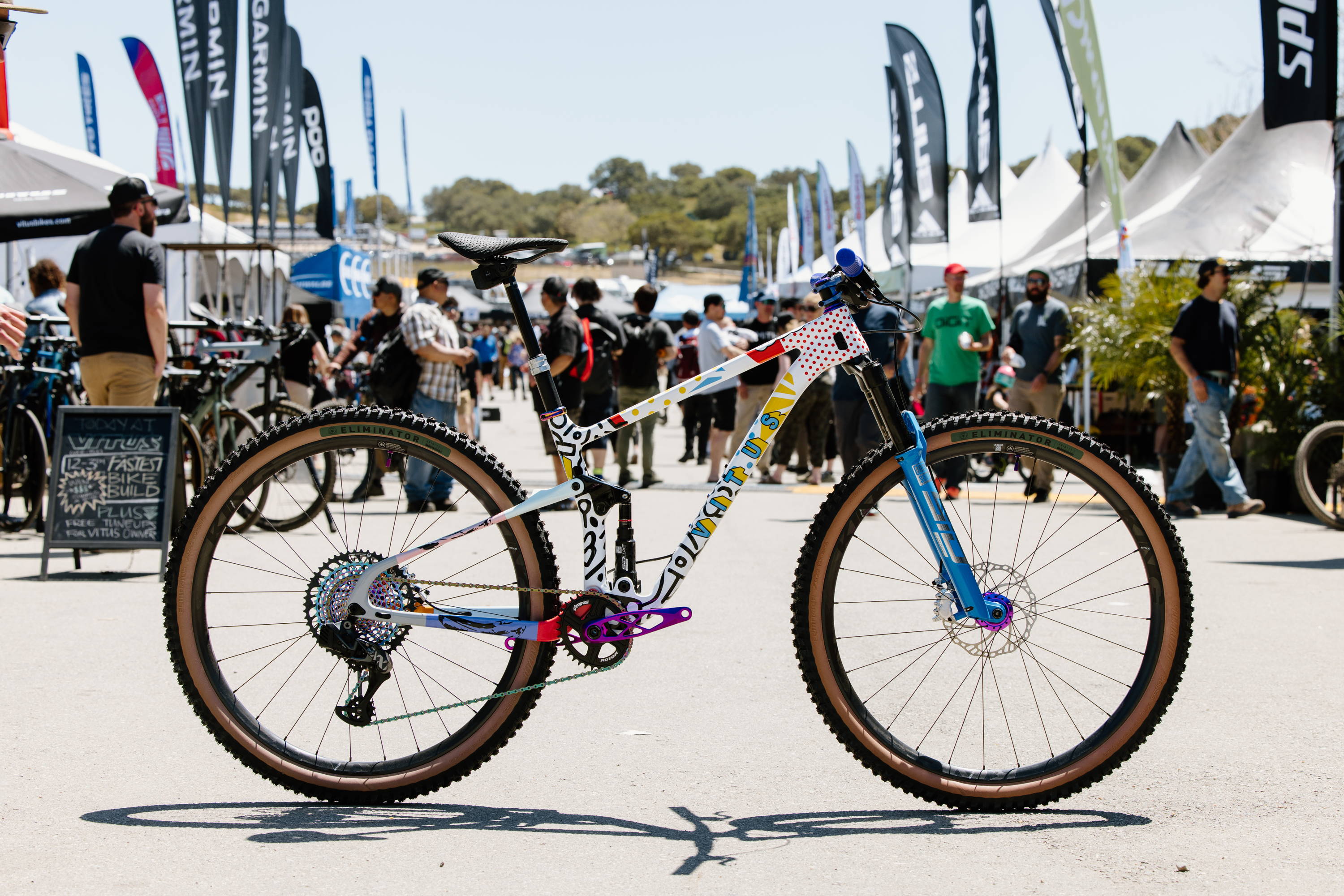 HAP SELIGA'S POP ART INSPIRED RAPIDE FS
Hap Seliga, who heads up our US operations, loves two things: bikes and art.
So
when we set out to paint him a custom bike for this year's show it was
pretty clear
what needed to be done.
The end result
is
absolutely
beautiful
and
proved to be a serious eye catcher for
just about anyone
who passed by the Vitus booth.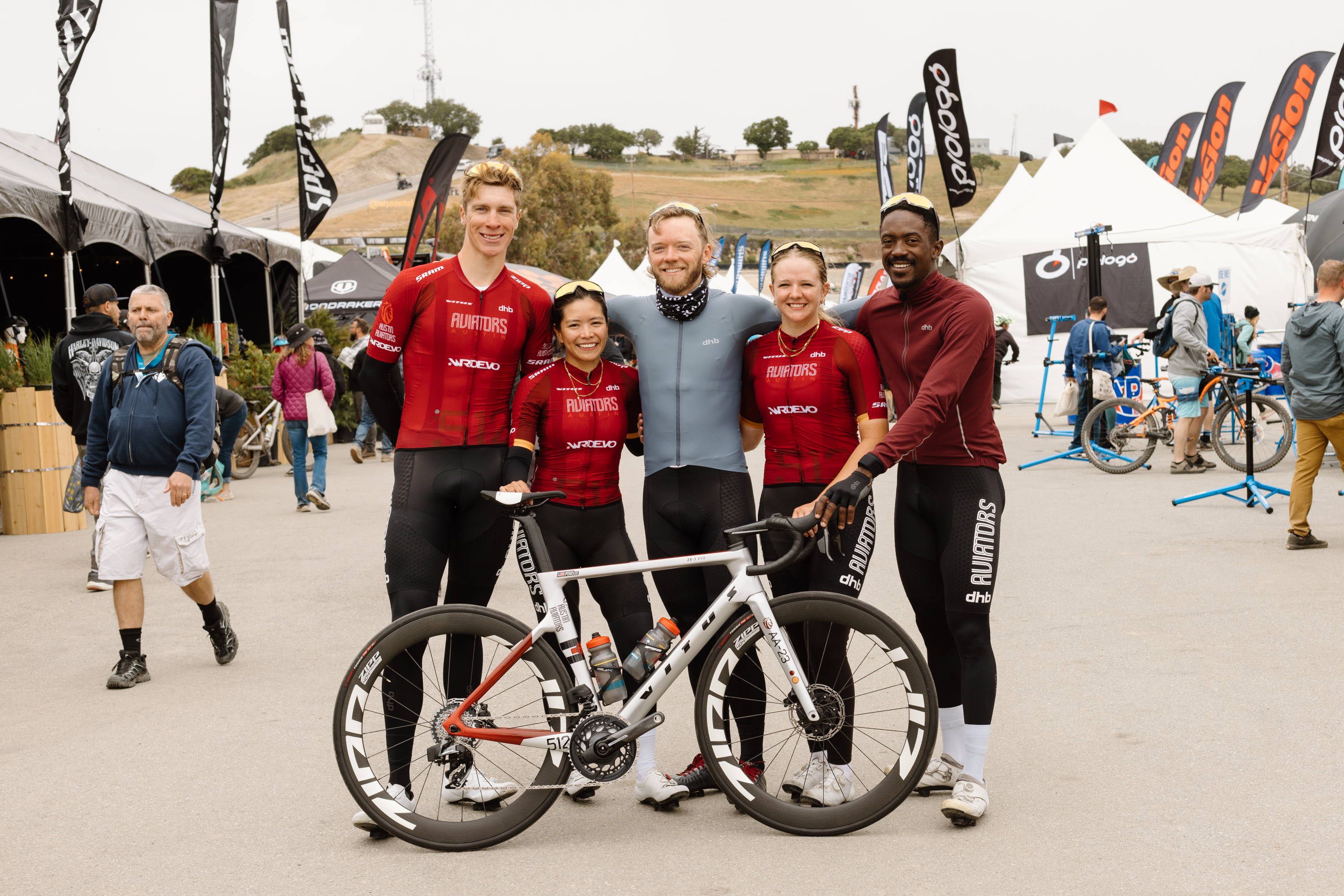 AUSTIN AVIATORS TEAM-ISSUE VITUS ZX-1 EVO
We had the very first Austin Aviators team-issue Vitus ZX-1 EVO race bike on show at the booth, marking the first time the team or the public had seen the squad's official new bike.
The particular bike on the stand in our booth is destined for team rider Michael Pincus, who happened to not be on the squad the Aviators sent to race at Sea Otter this year.
But
the riders who were there — Aubrey Drummond, Joyce Monton, Connor Sallee, Eamon Lucas, Gregory Vanderpool and Travis Longfellow — all got to see their new ride for the first time.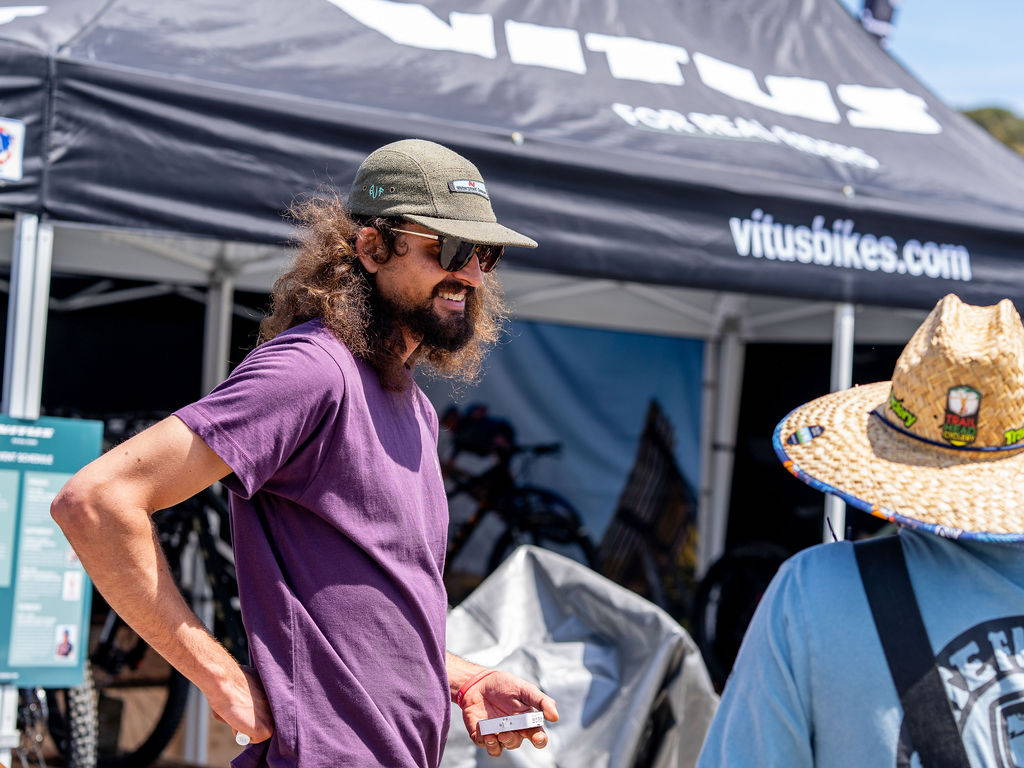 All in, the 2023 Sea Otter Classic was a huge success. We met loads of riders, watched our athletes throw down in several events, and, best of all, got to see in person how warmly the cycling community has welcomed Vitus in the US. We're already looking forward to next year.
---