Thirsty? Yeah, so are we.  
Kyle Strait does a lot of digging and at the end of a dusty, hot day, he has a very specific beverage of choice: Natural Light. Kyle's affinity for this classic American-style lager has even earned him the nickname "Natty Daddy". We've been fans of Kyle's for a long time, so we knew when we signed him that we had to do a proper Natty Light tribute bike for the big man himself. Sounds easy, right? Um, nope.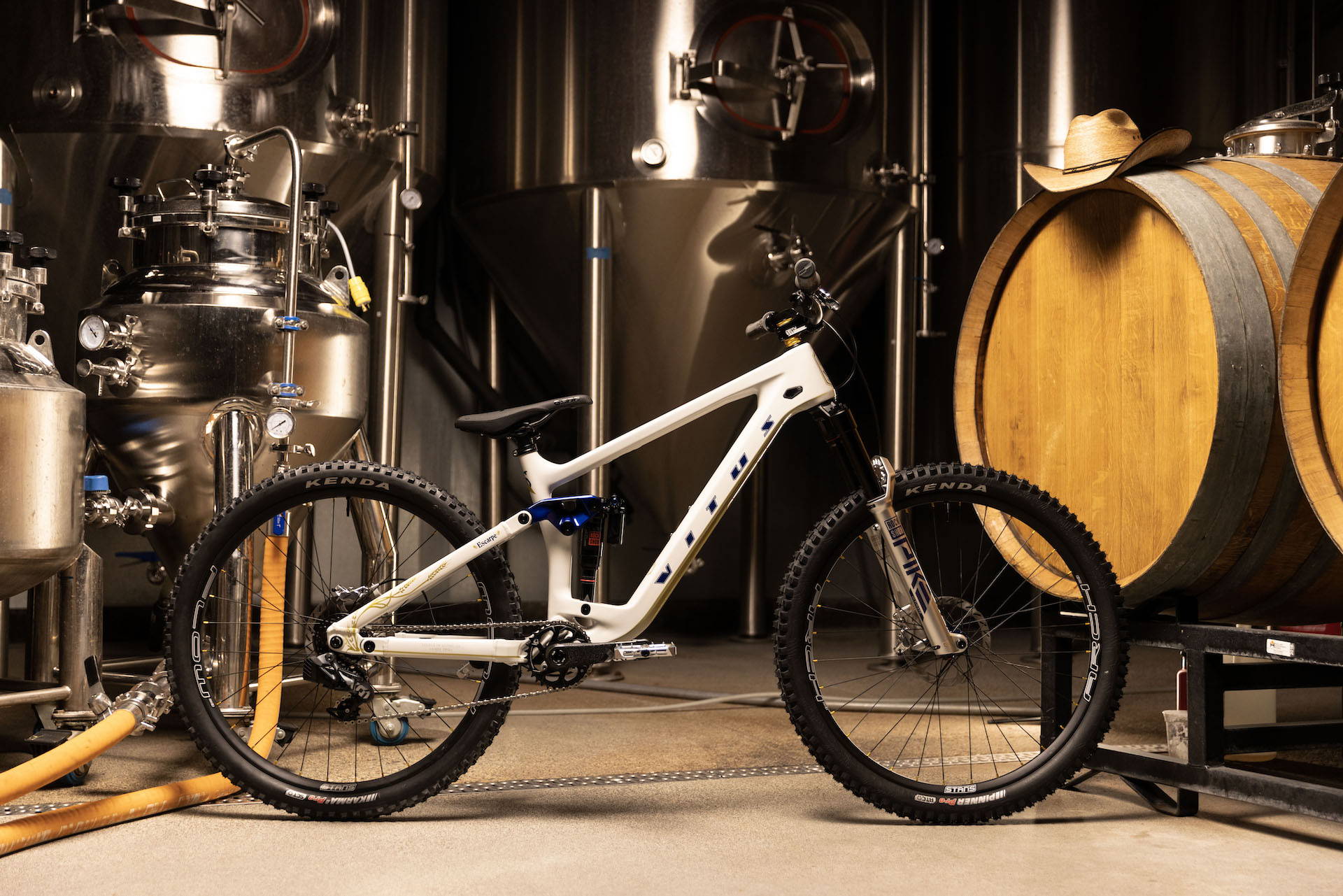 The concept behind this custom paintjob started months ago. Inspired by the classic design of a vintage Natural Light can, we drew up a design brief for our painter in the UK, Johnny Bradley at Elite Refinish. The only problem: Elite Refinish couldn't source a vintage can for color-matching, so we had to order a New Old Stock can on eBay and then rush ship it across the pond. That makes for one extremely expensive beer can (perhaps one of the priciest cans of Natural Light ever sold)! Then, less than a week after we shipped the vintage can, Natural Light rebranded with new cans using the throwback design. Turns out we were on the same page as the iconic American brewery – at least Kyle's post-ride beverages will now perfectly match his new bike.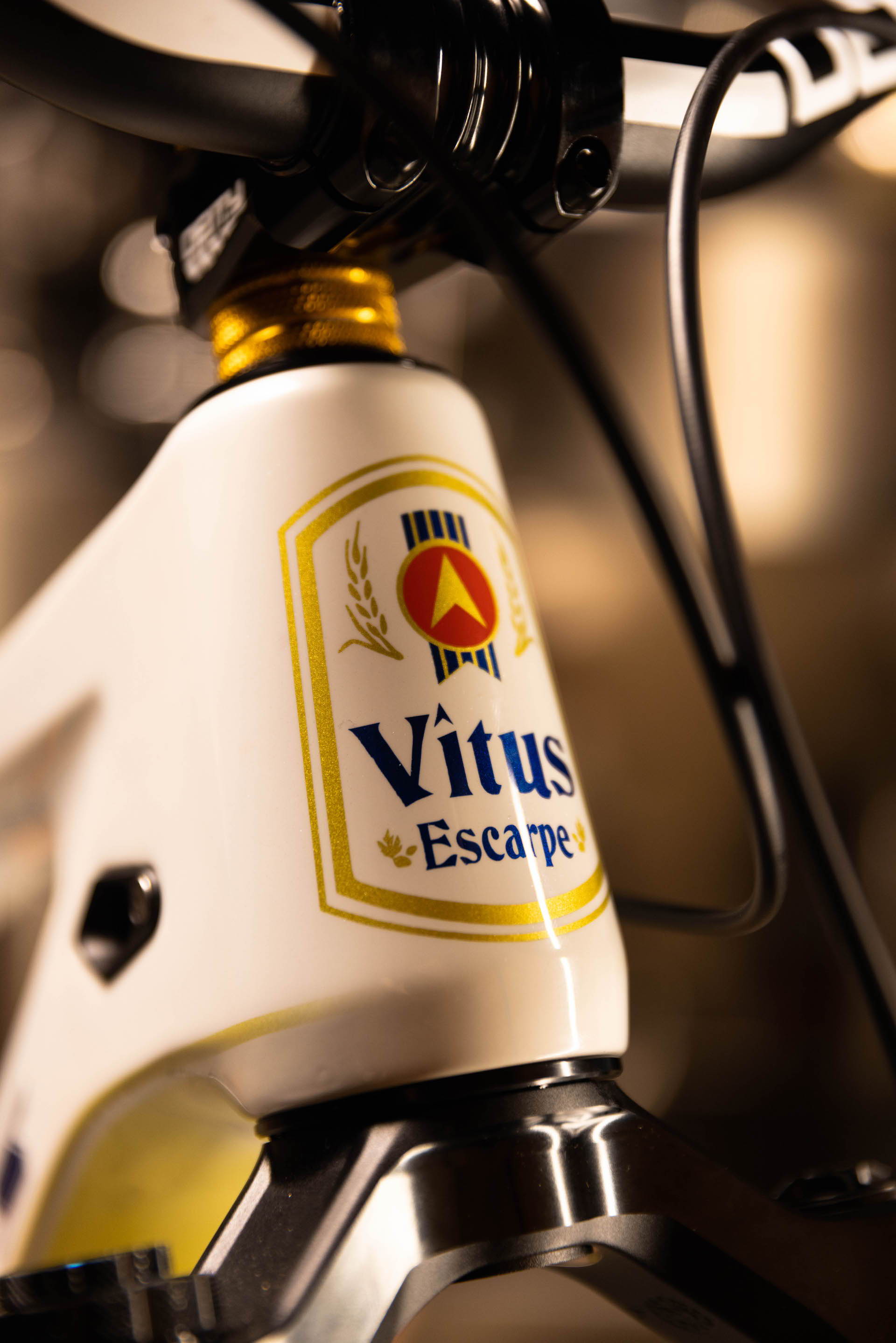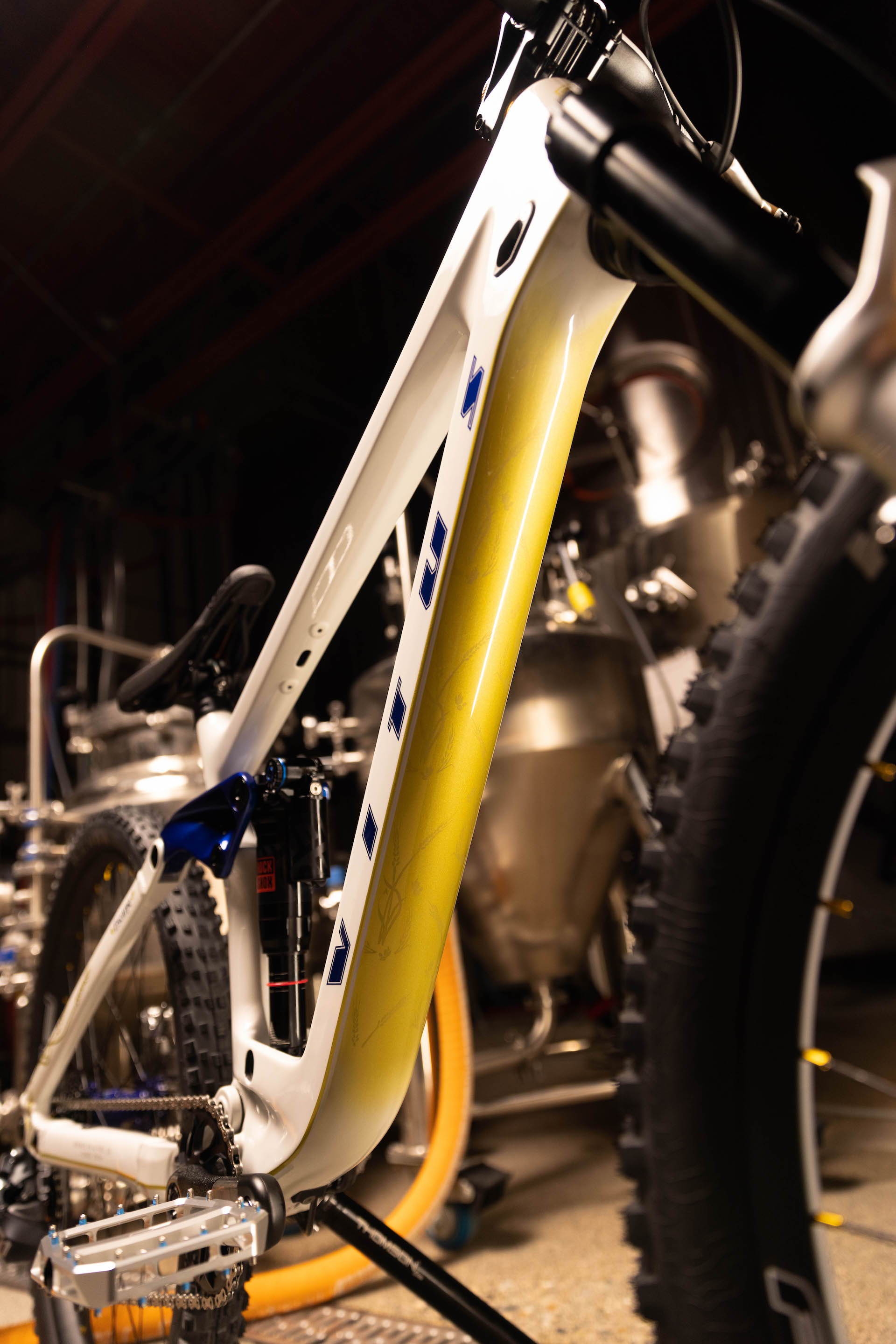 Johnny Bradley did an excellent job with the wet paint design, application, masking, and finish. All that paint is painstakingly done by hand, not vinyl transfers. That came as no surprise – we've been working with Johnny since 2011, and he's been at it since 1989. He started Elite Refinish primarily as a body shop but has always loved doing bikes and this is where he flexes his creativity. His love and passion for all things bikes really shows in his work.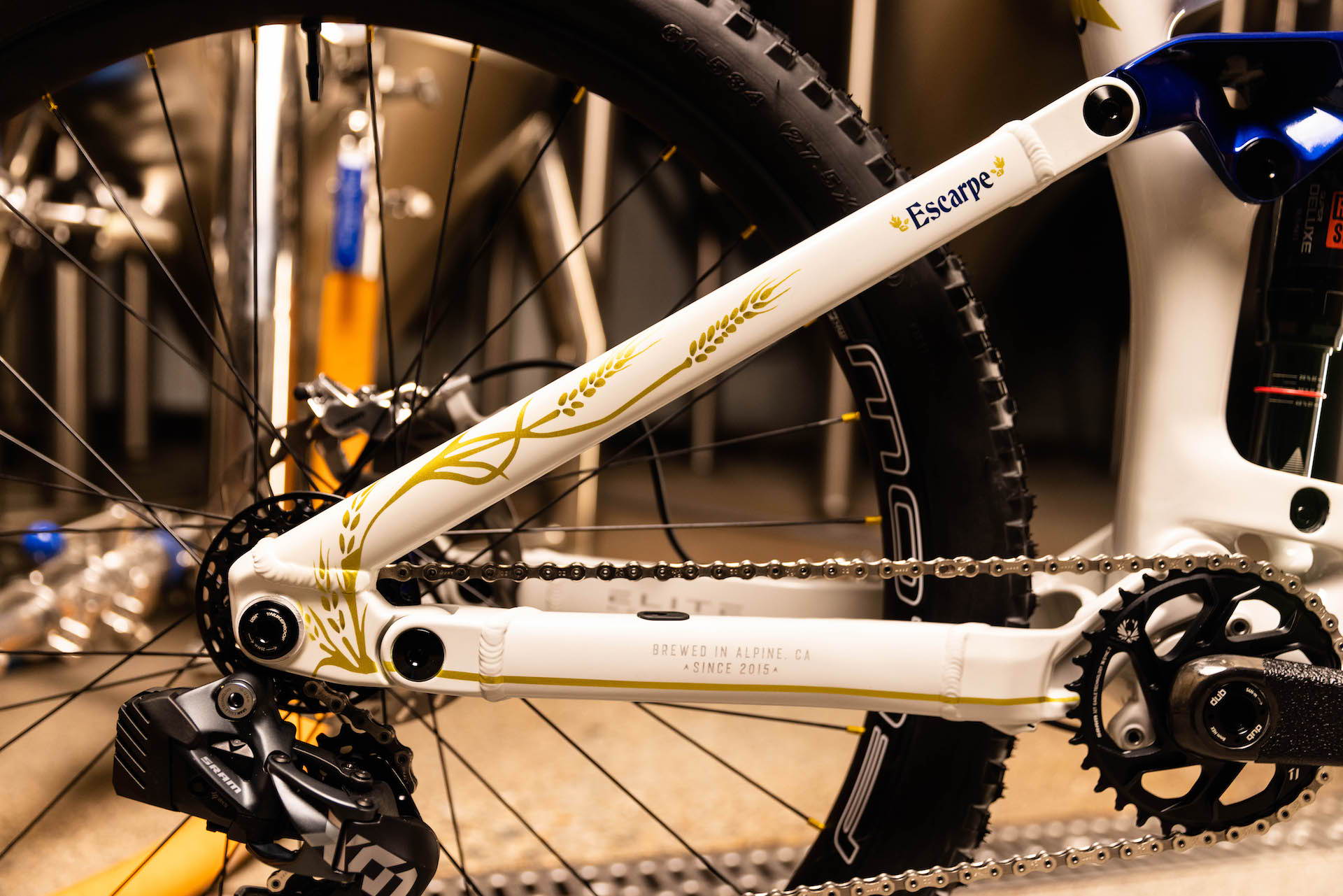 The aluminum rear triangle on this Natty Light Escarpe was custom fabricated to Kyle's specifications, with short 420mm chainstays that will emphasize the maneuverability of this dual slalom machine.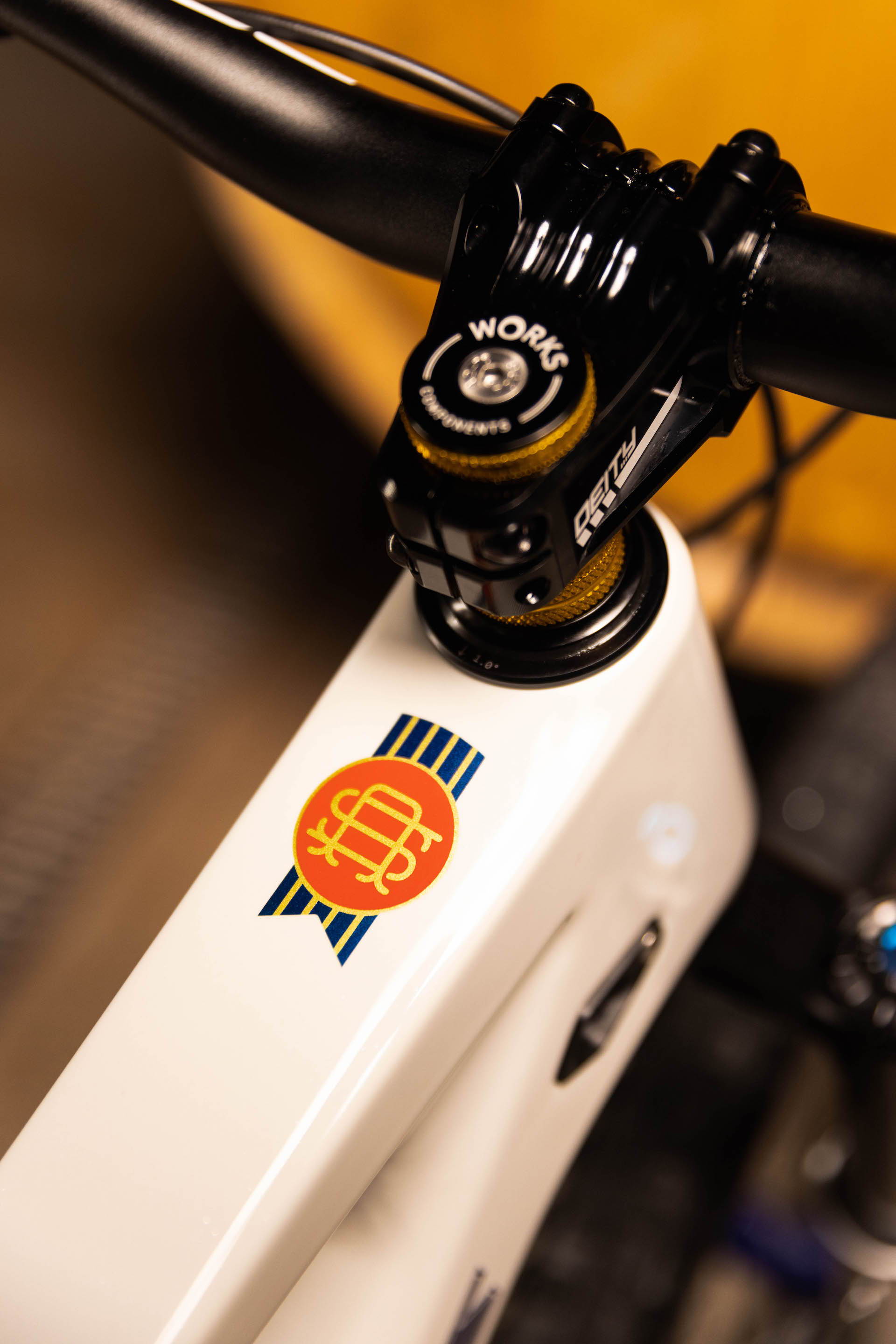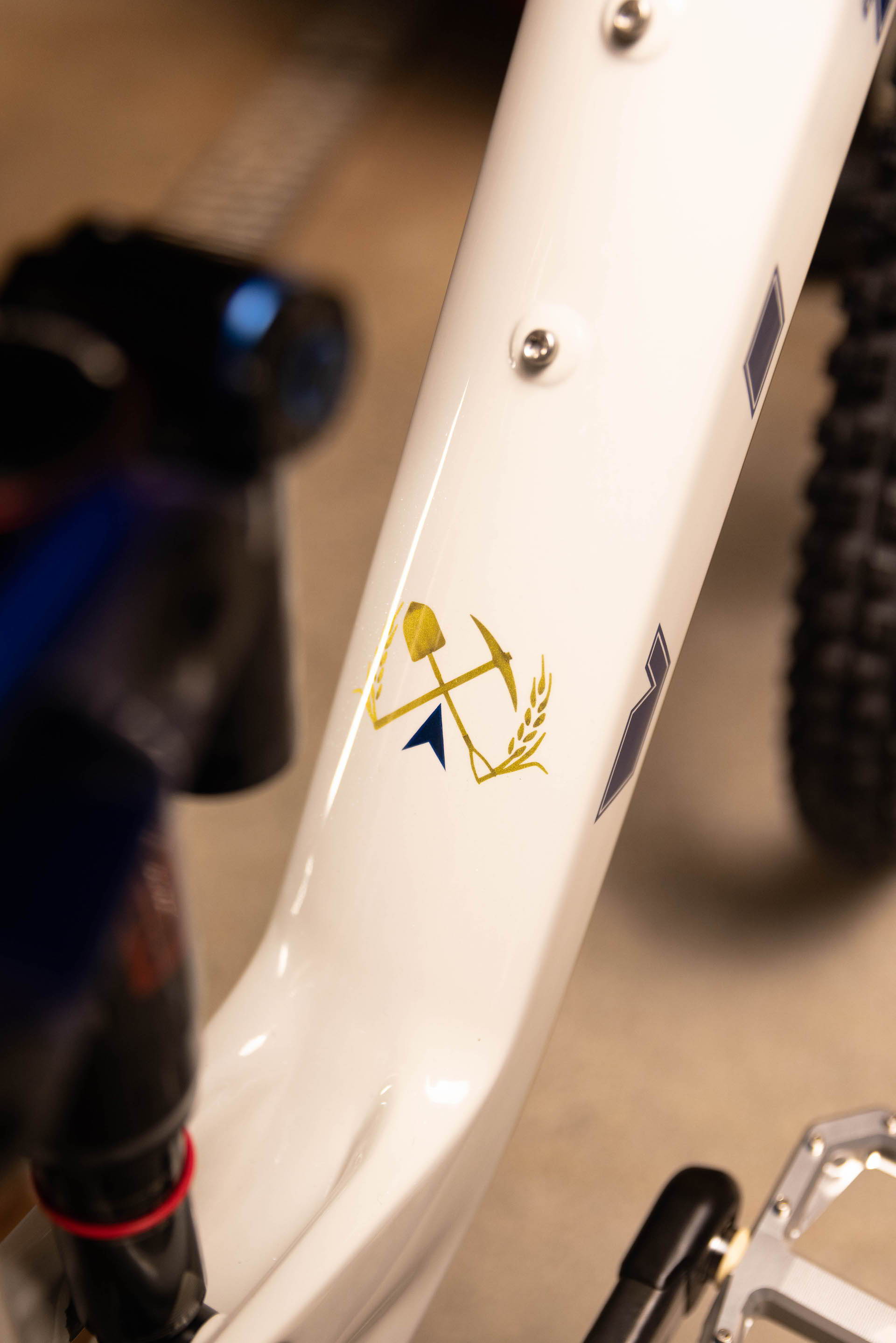 Finally, we'd love to shout out all the key players who helped make this dream bike a reality. Massive thanks to Keaton at SRAM/RockShox, Daniel at Onyx, Gunnar and Bob at Stan's NoTubes, Roger at Kenda, Howie at Sensus, Eric at Deity, Tyler and Rachel at SDG, and our very own Director of Bike Operations, Luke, for assembling the Natty Daddy Escarpe at our Park City headquarters. The Sea Otter Classic is the perfect place to unveil this bike because it's the gathering place for this bike community which constantly inspires and amazes us.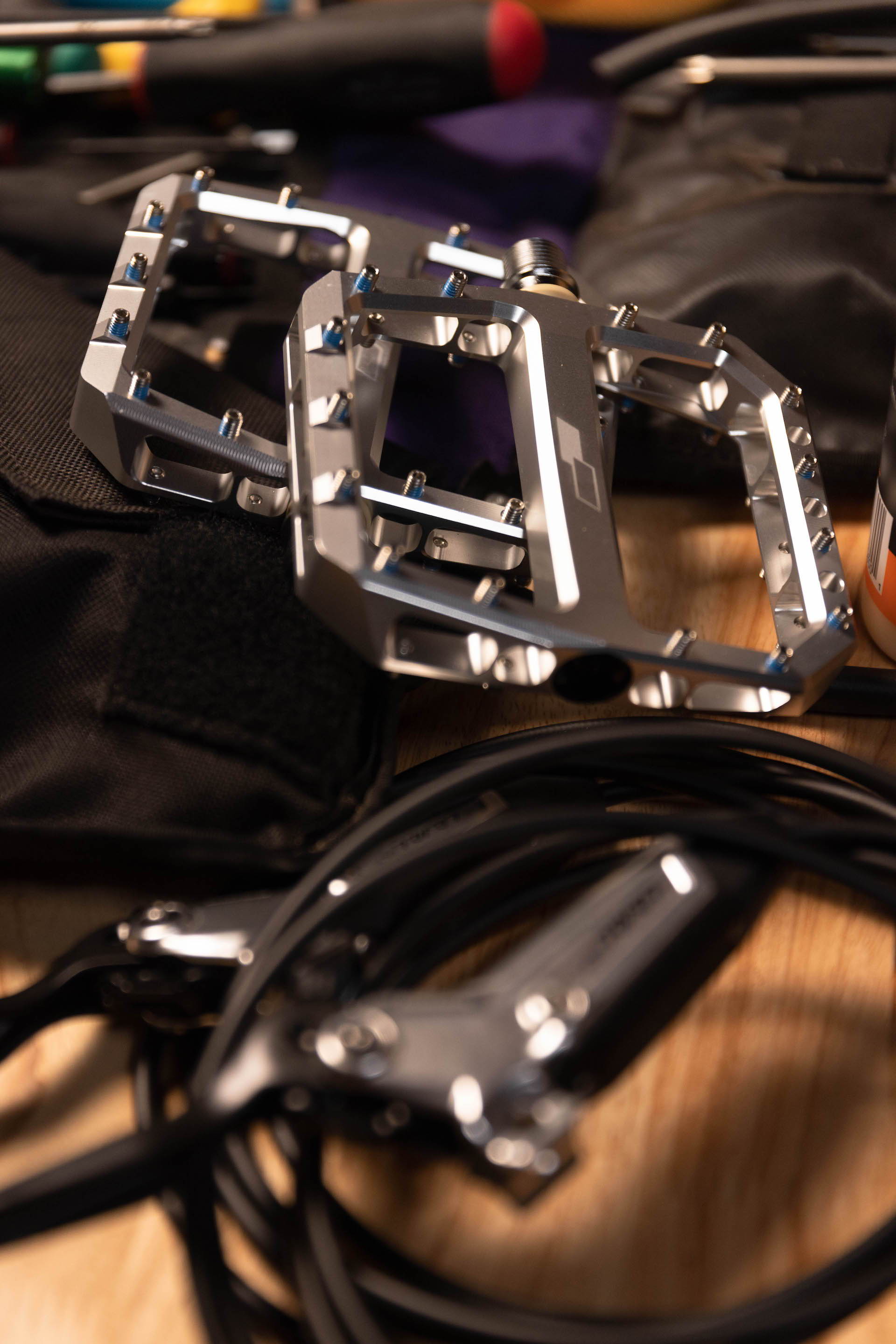 Flip chip in the low setting

 
Vitus custom aluminum rear triangle,

420mm

chainstay

length

 
Fork: RockShox Pike Ultimate
Set at

140mm

. 125psi, 3 clicks HSC, 7 clicks LS
Rear shock: RockShox Super Deluxe Ultimate
200 psi, 8 clicks LSC, medium tune

 
205 x

50mm

trunnion for

121mm

travel

 
Headset: Angle headset, +1 degree
Drivetrain: SRAM X01 AXS DH 7-speed (garage made)
Brakes:
SRAM
Level
Ultimate
4-piston
,
180mm
rotors
Front wheel: Onyx Vesper hub, Stan's
NoTubes
Arch 27.5 front rim
Rear wheel: Onyx Vesper hub, Stan's
NoTubes
Flow CB7 27.5 rear rim
Front tire: Kenda Pinner ATC 2.4x27.5
Rear tire: Kenda Karma 2 2.4x27.5
Crankset: SRAM X01 DH cranks
165mm
, SRAM 32 tooth chainring
Bars: Deity Black Label bar cut at
780mm
Stem: Deity Copperhead stem
Saddle: SDG Bel-Air III, Strait Acres Edition
Grips: Sensus Meaty Paw grips
Pedals: Sensus Crue pedals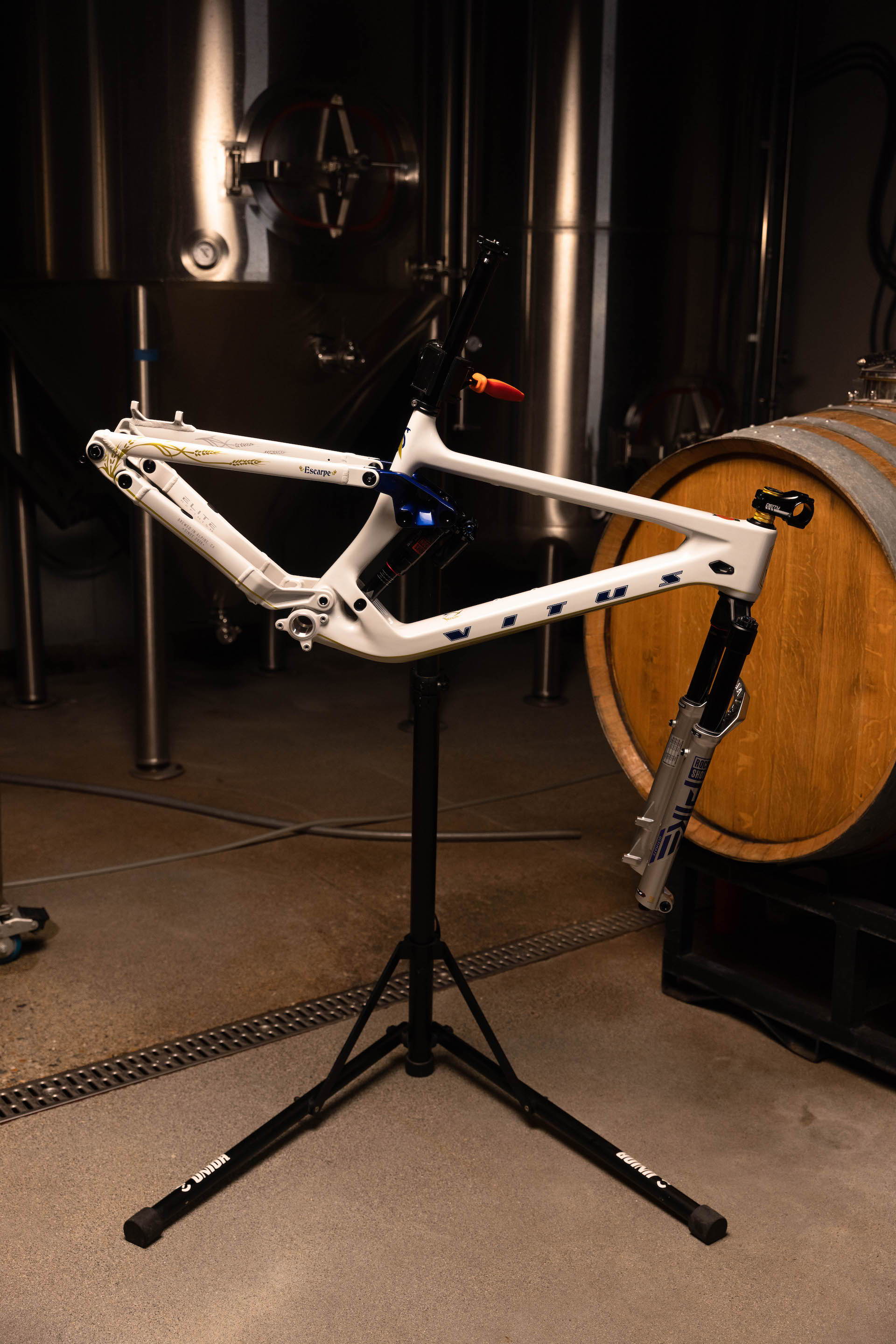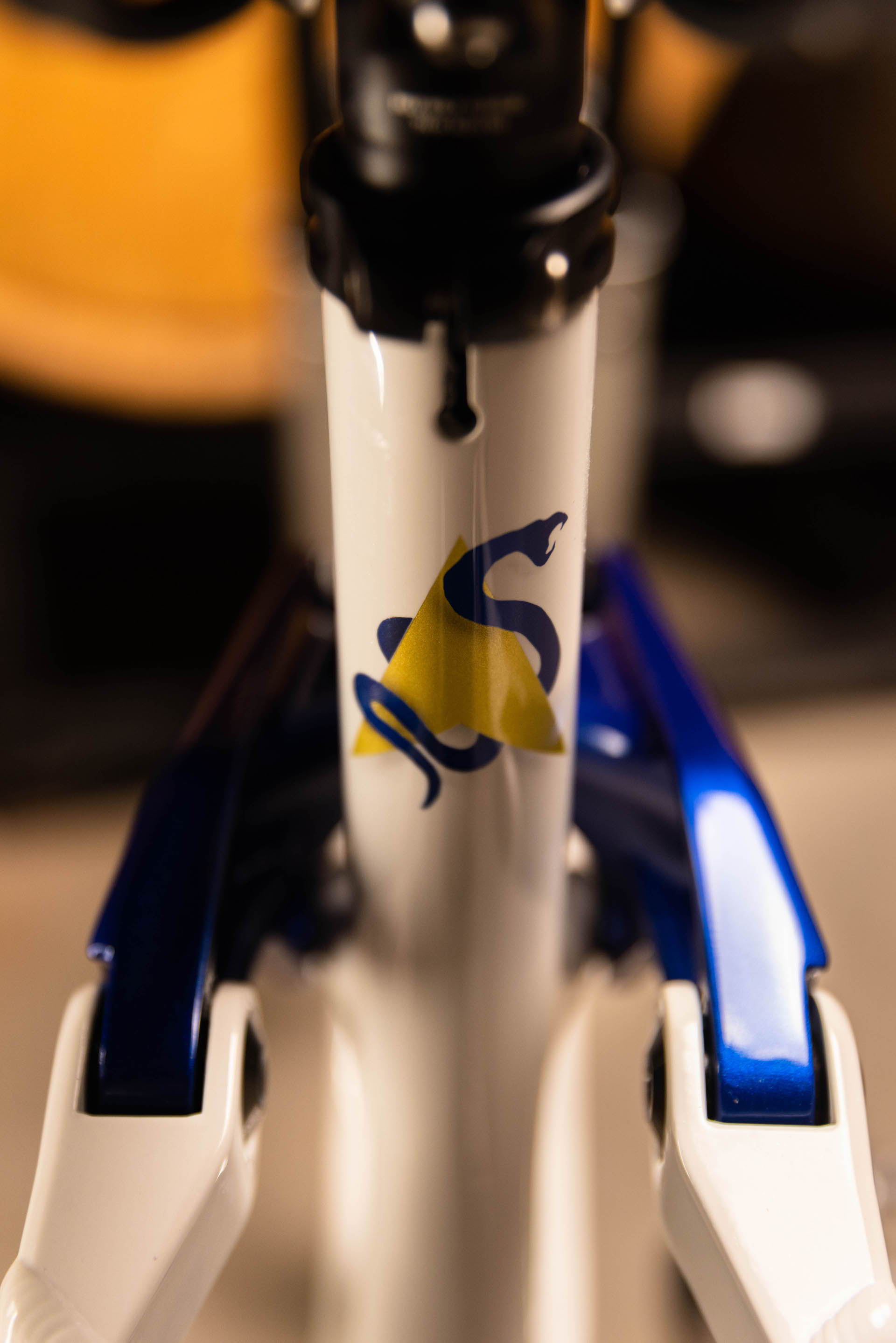 We can't wait to watch Kyle rip a few runs on this thing at Strait Acres. If you're at Sea Otter this weekend, come feast your eyes on the Natty Daddy Escarpe at the Vitus booth and don't forget to check out the dual slalom course that Kyle built. Cheers! 
---