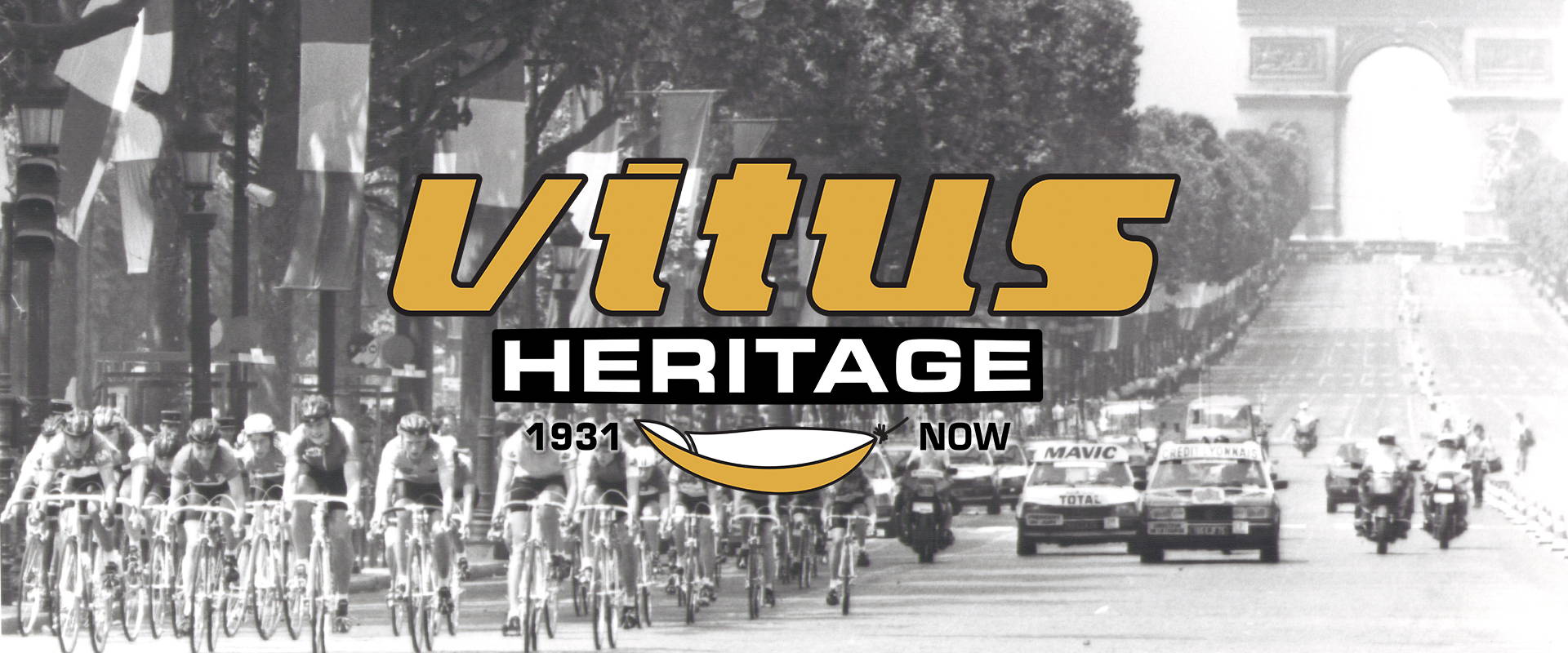 From the golden age of handbuilt bicycles to the hallowed stages of the Tour de France, Vitus has a long and legendary heritage within the culture of road cycling. As modern custodians of the brand, we are thrilled to continue that legacy. The history of Vitus at times can be a little murky and hard to follow, but what's indisputable is that the brand has held a place in cycling since the early 1930's. What began as a manufacturer of high-quality steel tubing by the early 70's transformed into one of the largest bicycle manufacturers in the world. Grand tours were won on Vitus bikes; the company pioneered the use of aluminum and carbon fiber; and countless cycling companies used Vitus tubing or rebranded Vitus bikes as their own. From the factory floor to the top podiums of the Classics, join us for a quick trip through the history of Vitus.

The Vitus name is born as a set of steel bicycle tubing made by French manufacturer Ateliers de la Rive, located in the outskirts of St. Etienne, France.
Vitus-branded tubing earns a reputation as some of the lightest available, competing with the likes of Reynolds and Columbus. A number of French bicycle brands use Vitus tubing to build their bikes.
Bador, another French manufacturer based in Saint-Étienne, acquires a majority share of Ateliers de la Rive.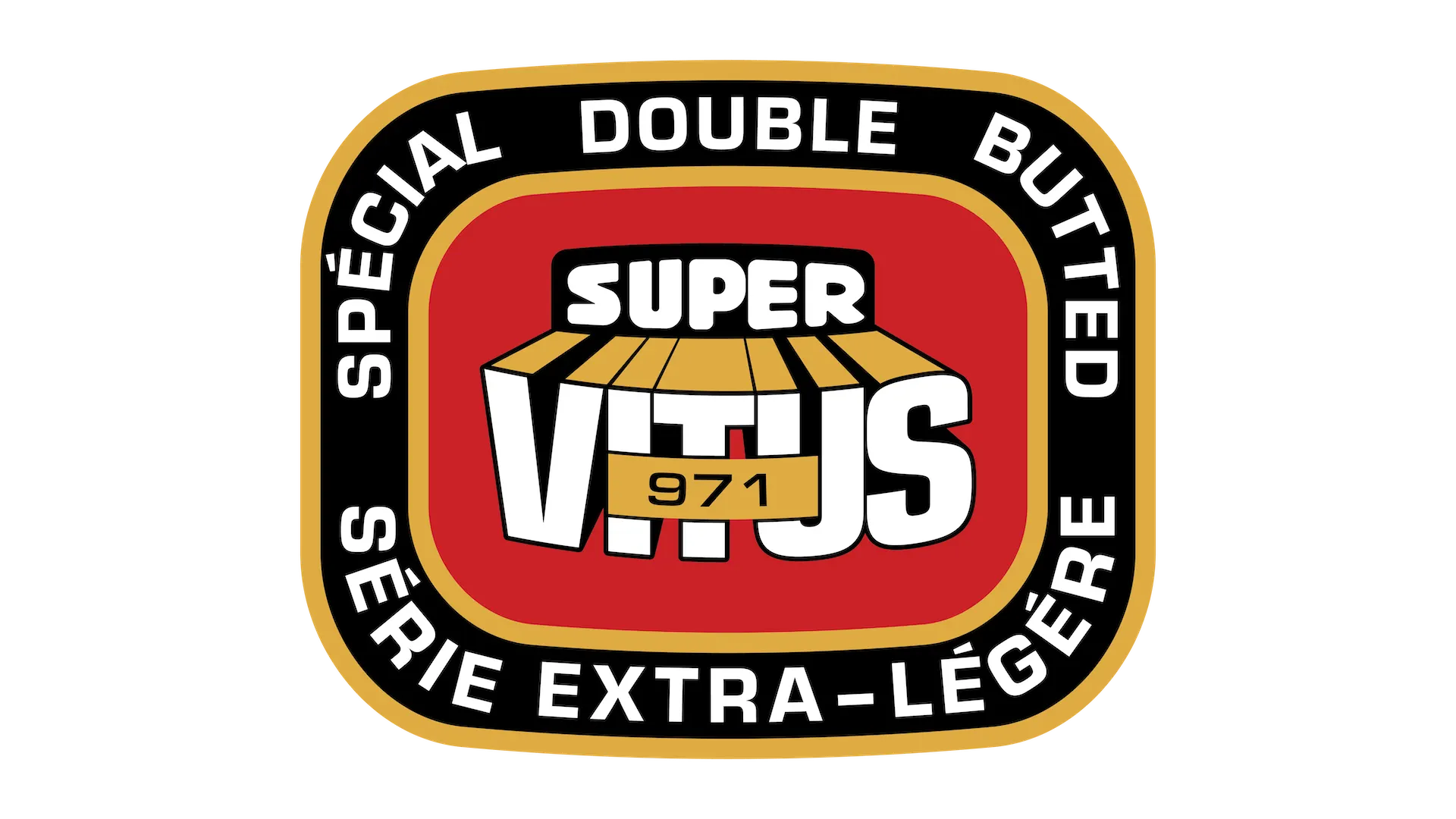 Super Vitus 971 tubing is introduced. This lightweight double-butted steel tubeset proves to be a popular competitor to Reynolds 531 and Columbus SL.
Vitus partners with framebuilder Roger Roche to prototype frames built by bonding aluminum tubes to steel lugs using thermal adhesive. Roche pioneers a design where the traditional tube-in-lug design is reversed, so the lug ends fit inside the tubes in a male-female design.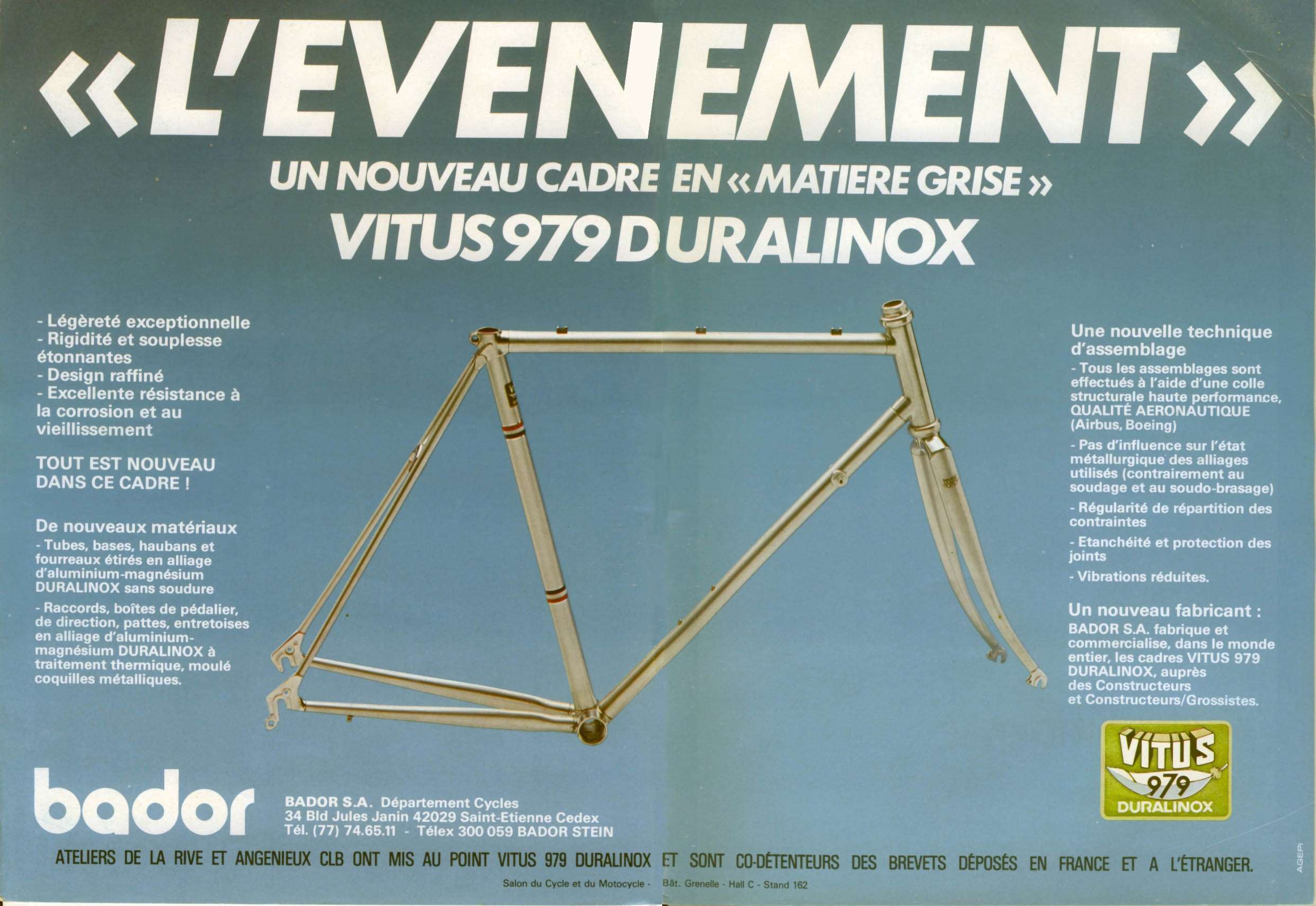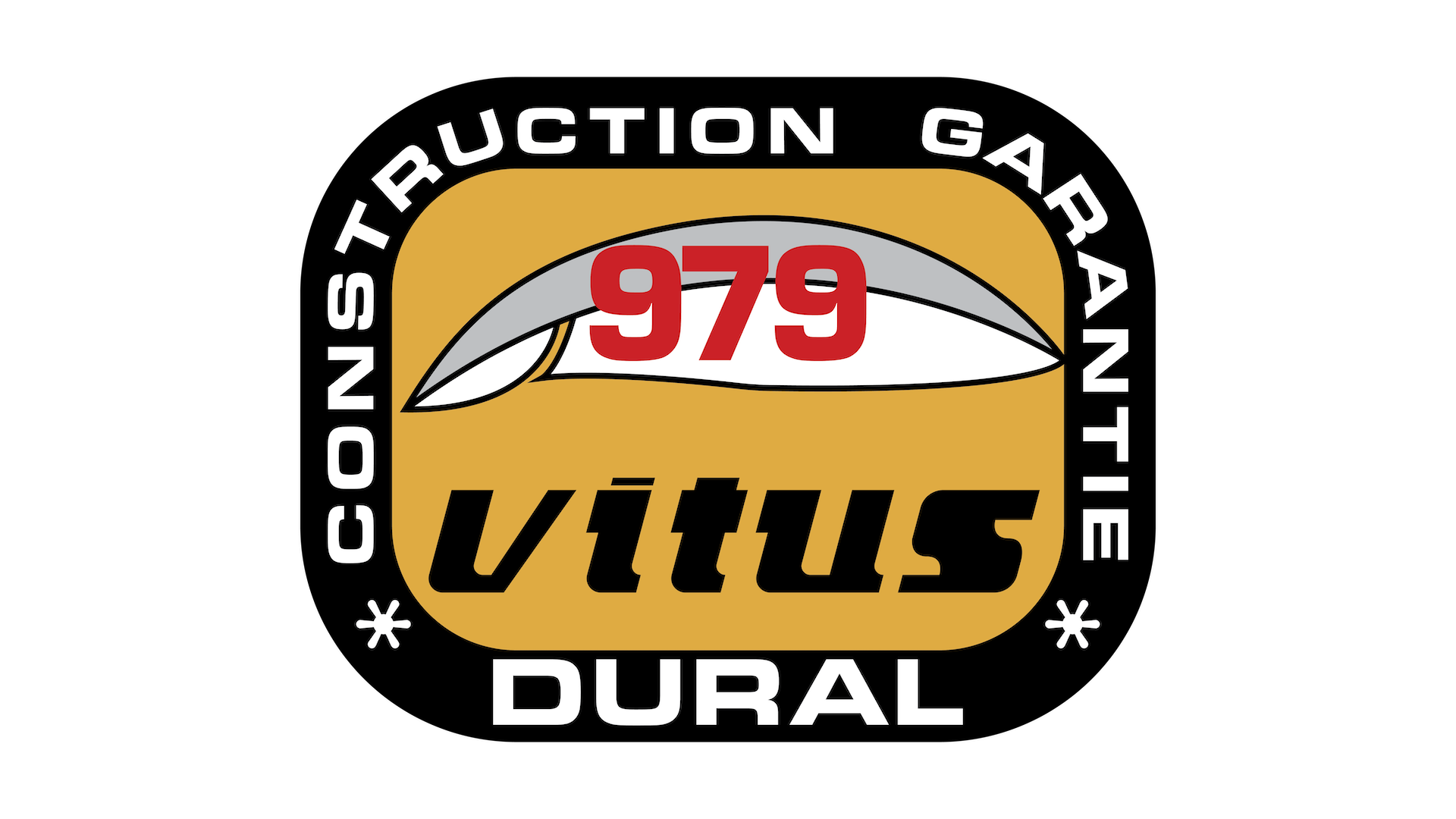 The Vitus 979 is introduced in September 1979 (9.79). The Vitus 979 is a revolutionary aluminum bicycle frame that combined classic frame design and traditional craftsmanship with modern methods and cutting-edge materials. This was the lightest competitive bicycle available at the time, weighing about 30% less than a top-end Reynolds or Columbus steel frame. The Vitus 979 became one of the most successful racing bikes ever built. One of the most iconic frames of its era, the groundbreaking bonded aluminum frameset was rebranded and sold as a number of complete bikes, including the Peugeot PX-10DU and Motobecane Prolight.
Ridden to its first professional win by Herman Van Springel on 18 May 1980 (Paris-Bordeaux) and its last by Sean Kelly on 20 April 1988 (Gent-Wevelgem), the Vitus 979 proved itself with more wins than any other racing bicycle for over eight years.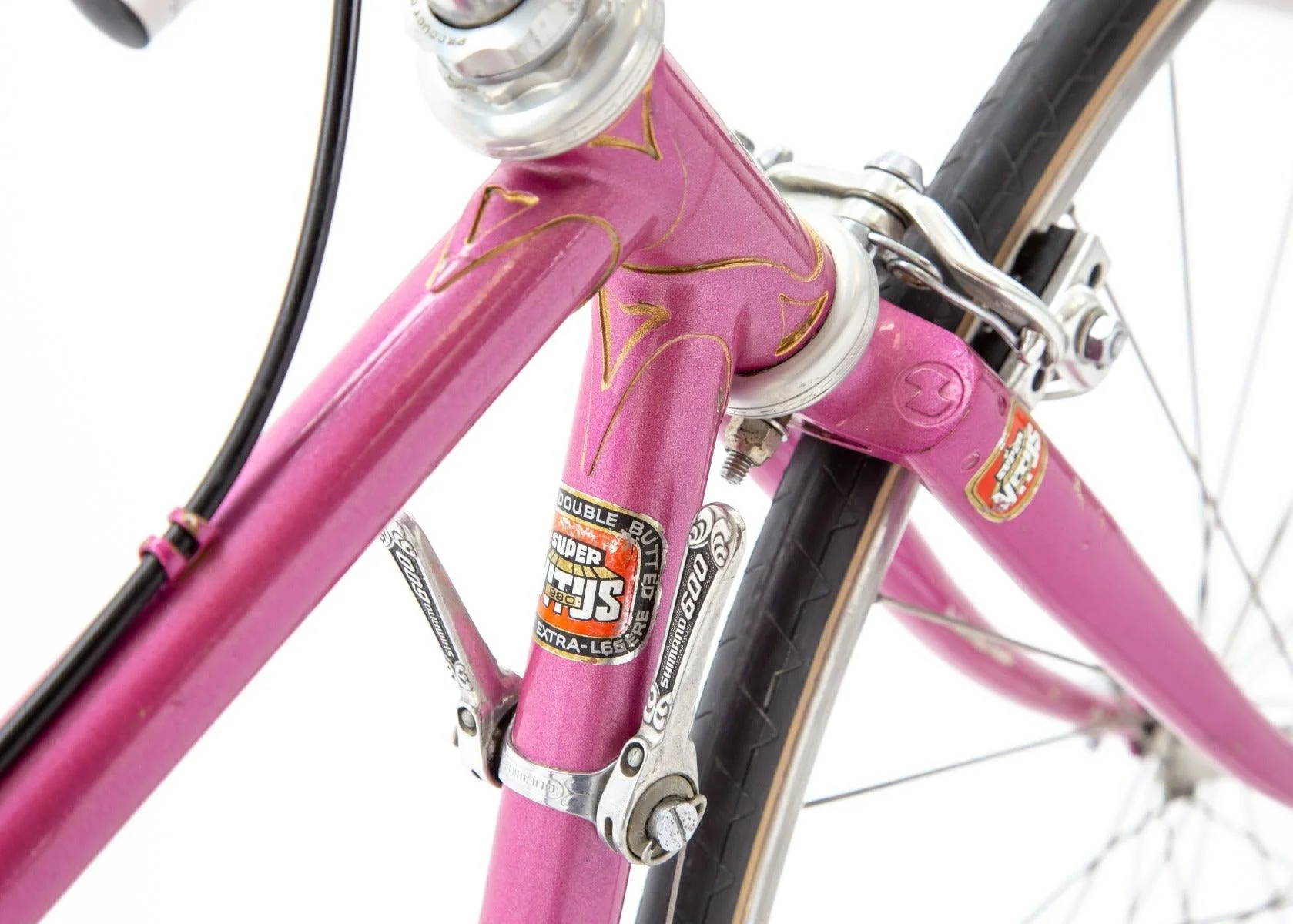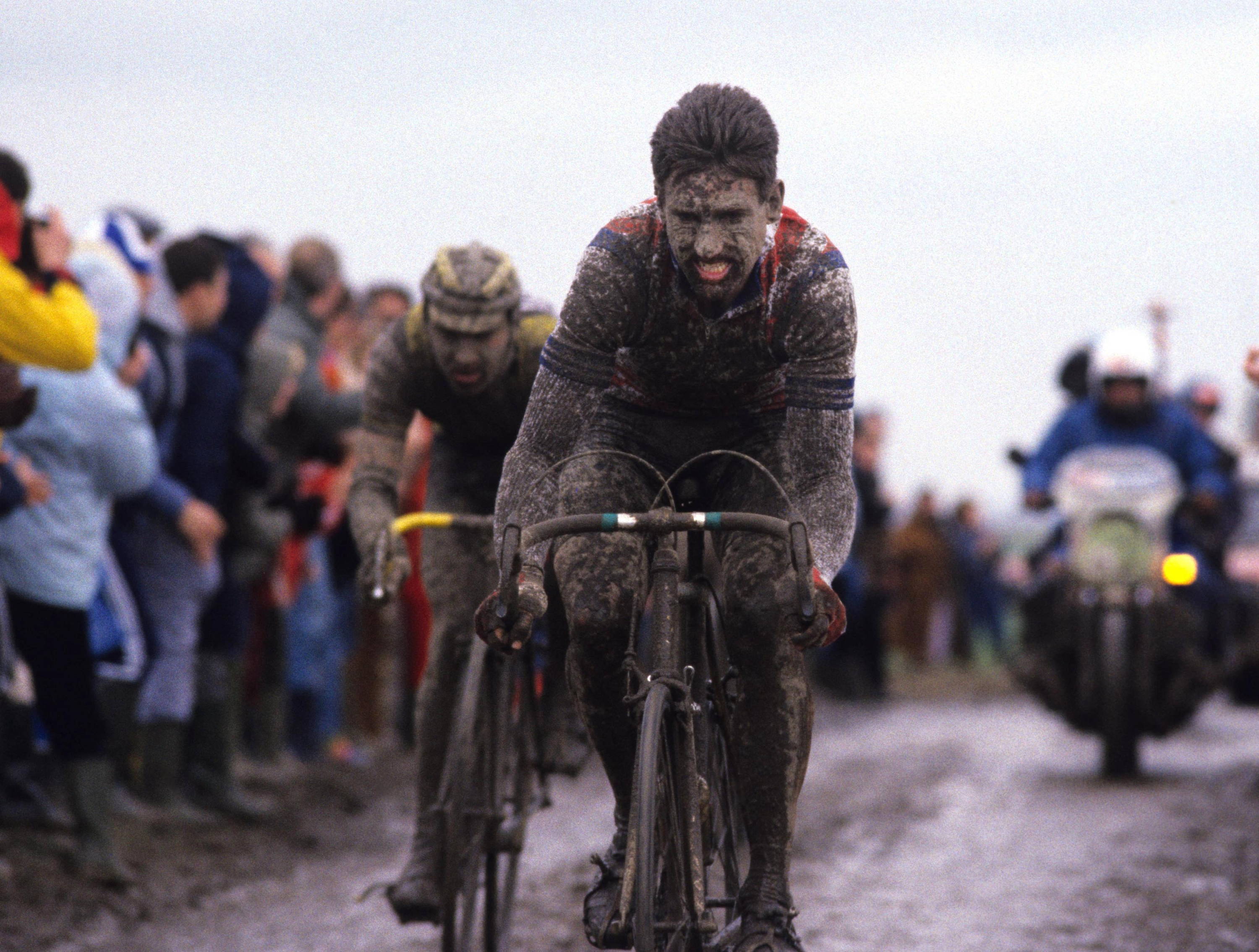 Super Vitus 980, a refined steel tubeset that is among the lightest of its kind and comparable to Columbus SLX, is launched alongside Vitus Profil and Profil Arcor, shaped tubesets that fed the revolutionary aerodynamic trend of the era.
French manufacturers Peugeot, Motobecane, Mercier, France-Loire, Bertin, Wilier Triestina, Cilo all license the Vitus 979 design and release copies of the bike under their own labels.
Sean Kelly (Ireland) claims his place in the history books as one of the most successful road cyclists and one of the finest Classics riders of all time with a record-breaking seven consecutive wins at Paris-Nice and 33 total wins in 1984 alone (including Paris-Roubaix), including most of the Spring Classics.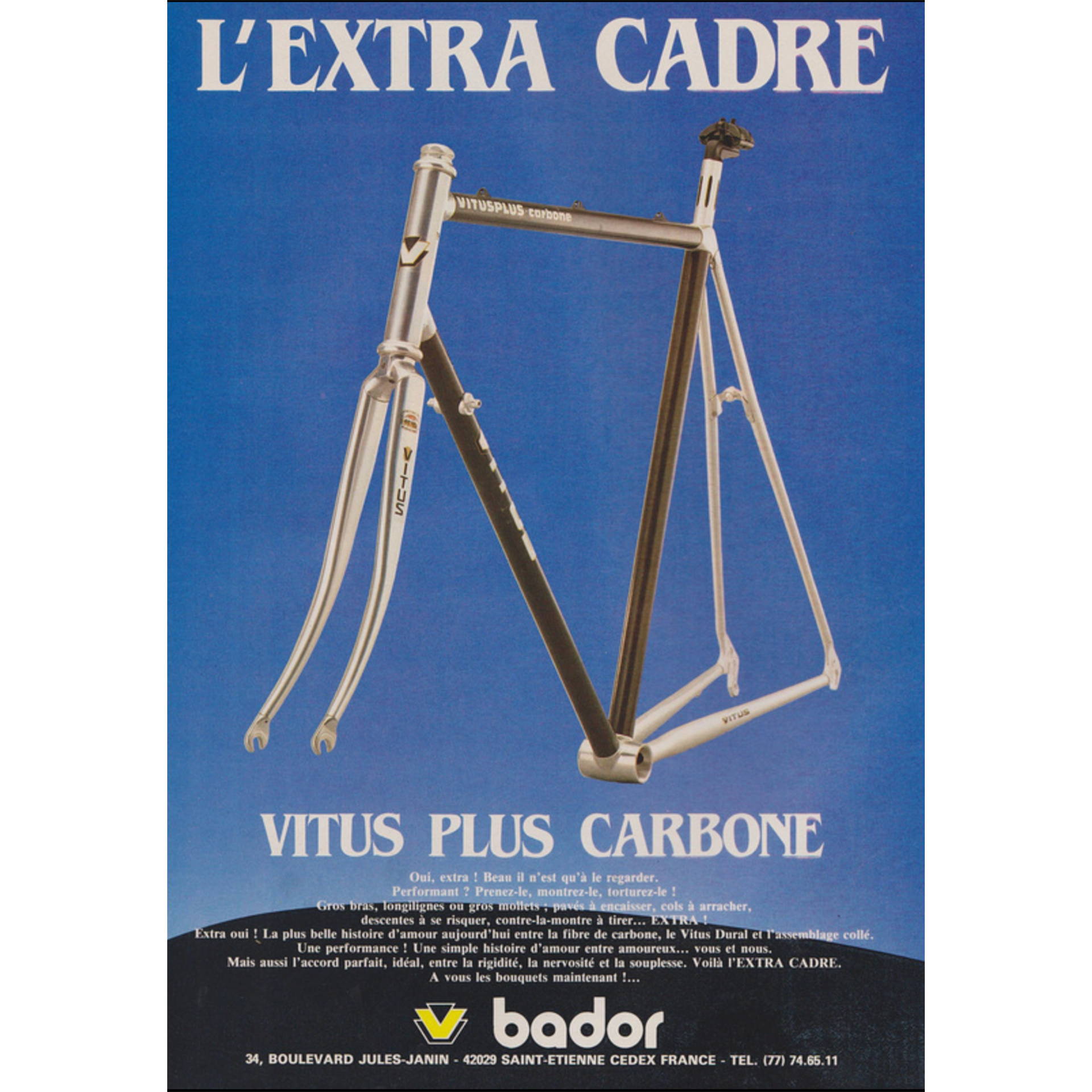 The Vitus Plus Carbone, a Vitus 979 with carbon fiber tubing, is released. Vitus once again revolutionizes bicycle design and ushers in the era of carbon fiber race bikes.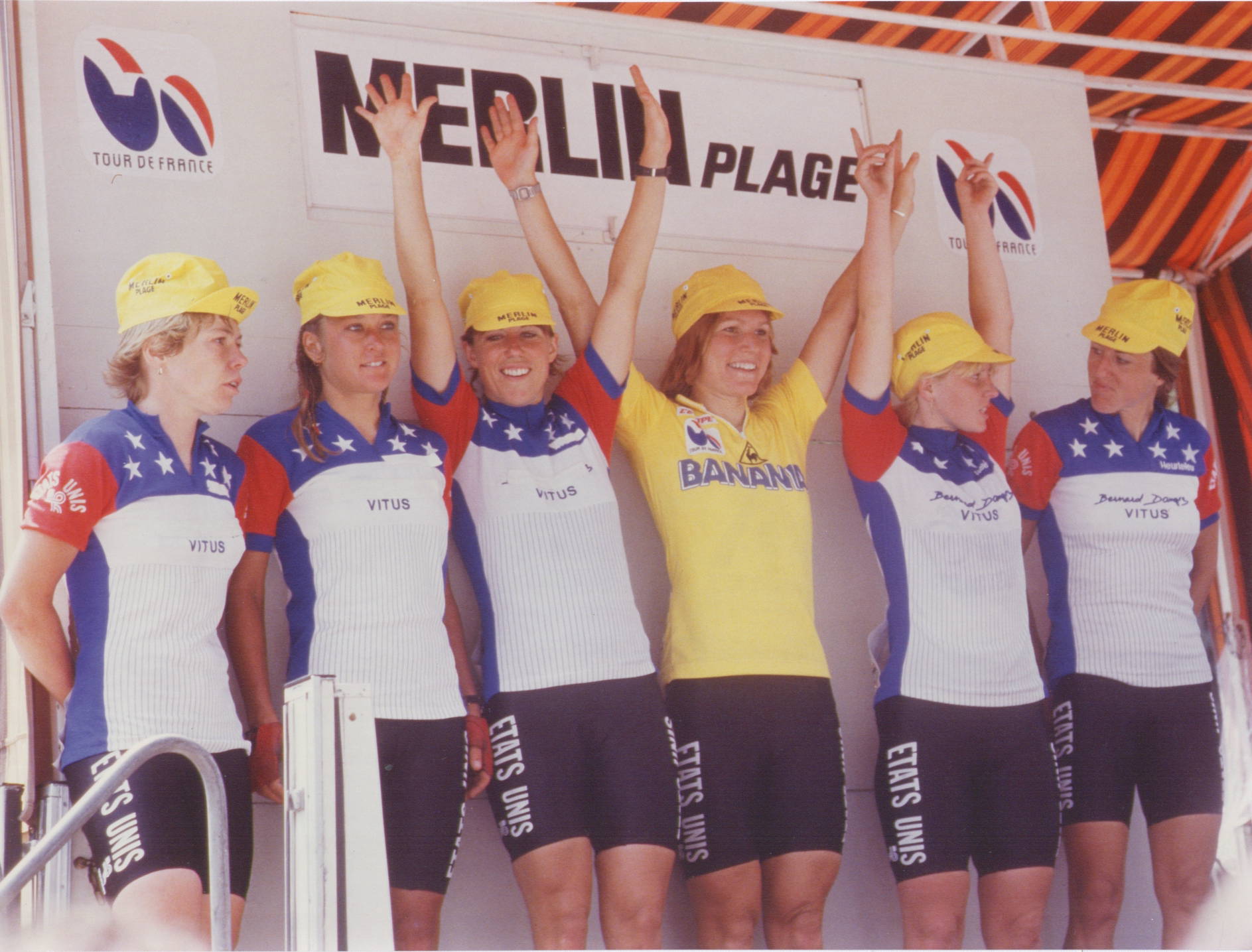 Marianne Martin (United States) is the first American and first woman to win the Tour de France Féminin in July 1984, riding a Vitus 979. Meanwhile, Luis Herrera (Colombia) is the first non-European and amateur rider to win a stage of the Tour de France, piloting a Vitus 979.
The Vitus ZX-1 offers a first look at the future of bicycle design and manufacturing methods. This graceful and muscular bike was one of the first carbon frames to be made using monocoque construction, paving the way for modern carbon bicycle construction methods. Ridden to success by French cycling legend Laurent Fignon in the Tour de France, the ZX-1 became a legendary bicycle design that continues to look modern.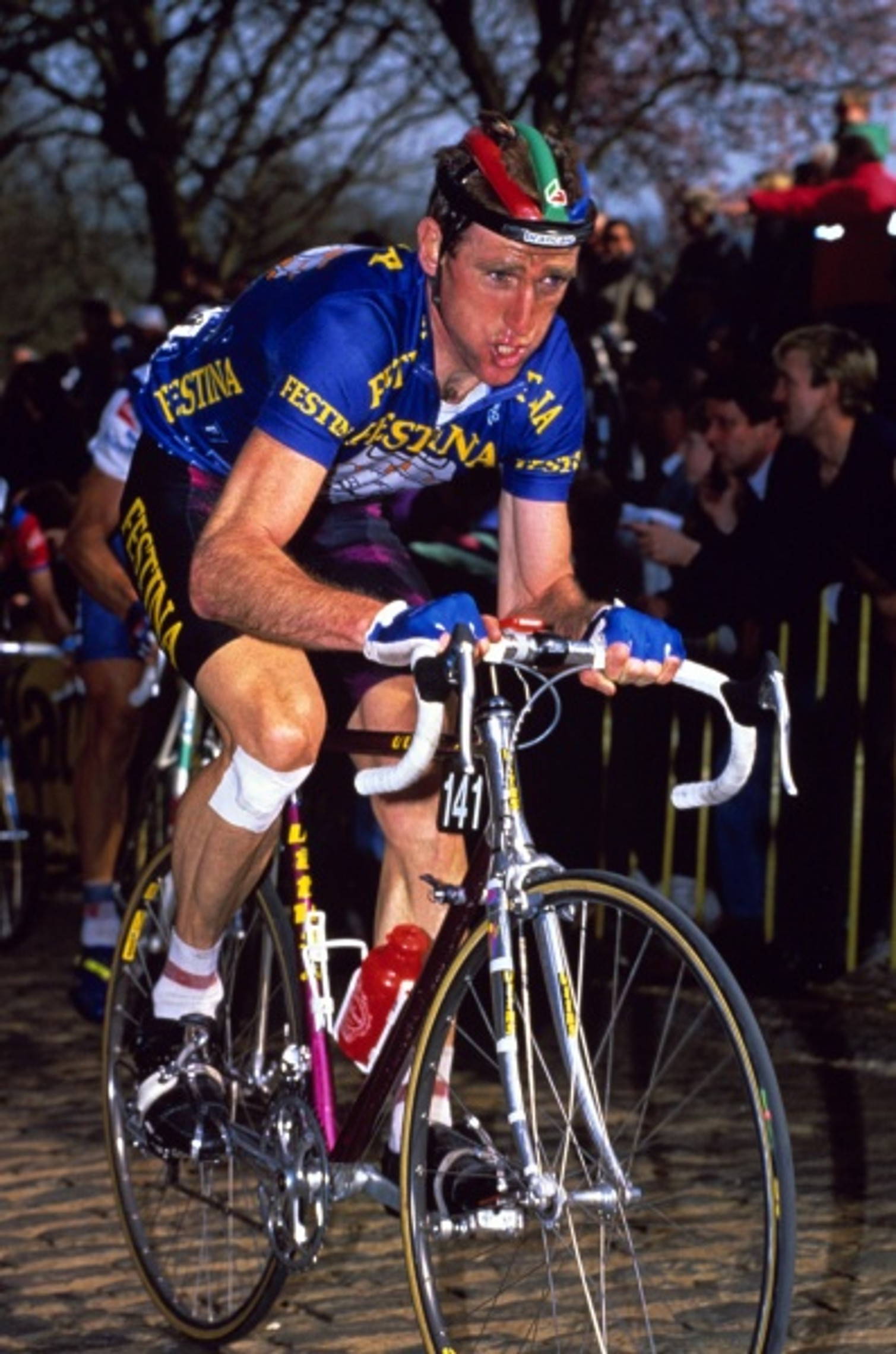 The Vitus 992 is released with an integral headset and ovalized aerodynamic Duralinox tubing. This is the streamlined bicycle that Irishman Sean Kelly rode to a dramatic victory at the Italian classic Milan-San Remo in the twilight of his career.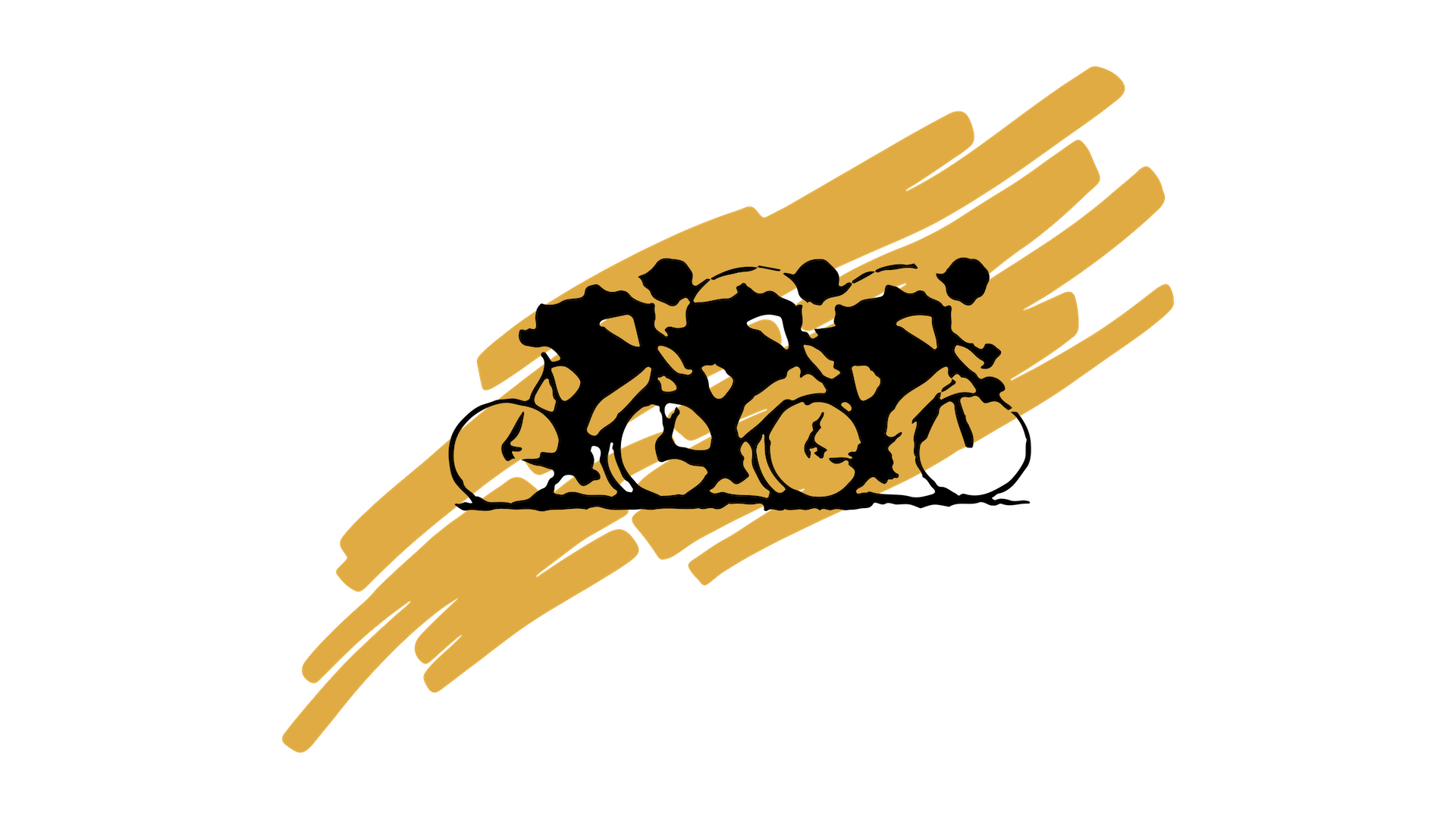 Faced with an increasingly competitive global market, Vitus is sold to a few different groups, including fellow French giants Look and Time, before going out of business.
The Vitus brand is acquired by a team of bike designers in Northern Ireland and legendary Irish rider Sean Kelly joined the team as a brand ambassador. Vitus is relaunched with an all-new range of road and mountain bikes.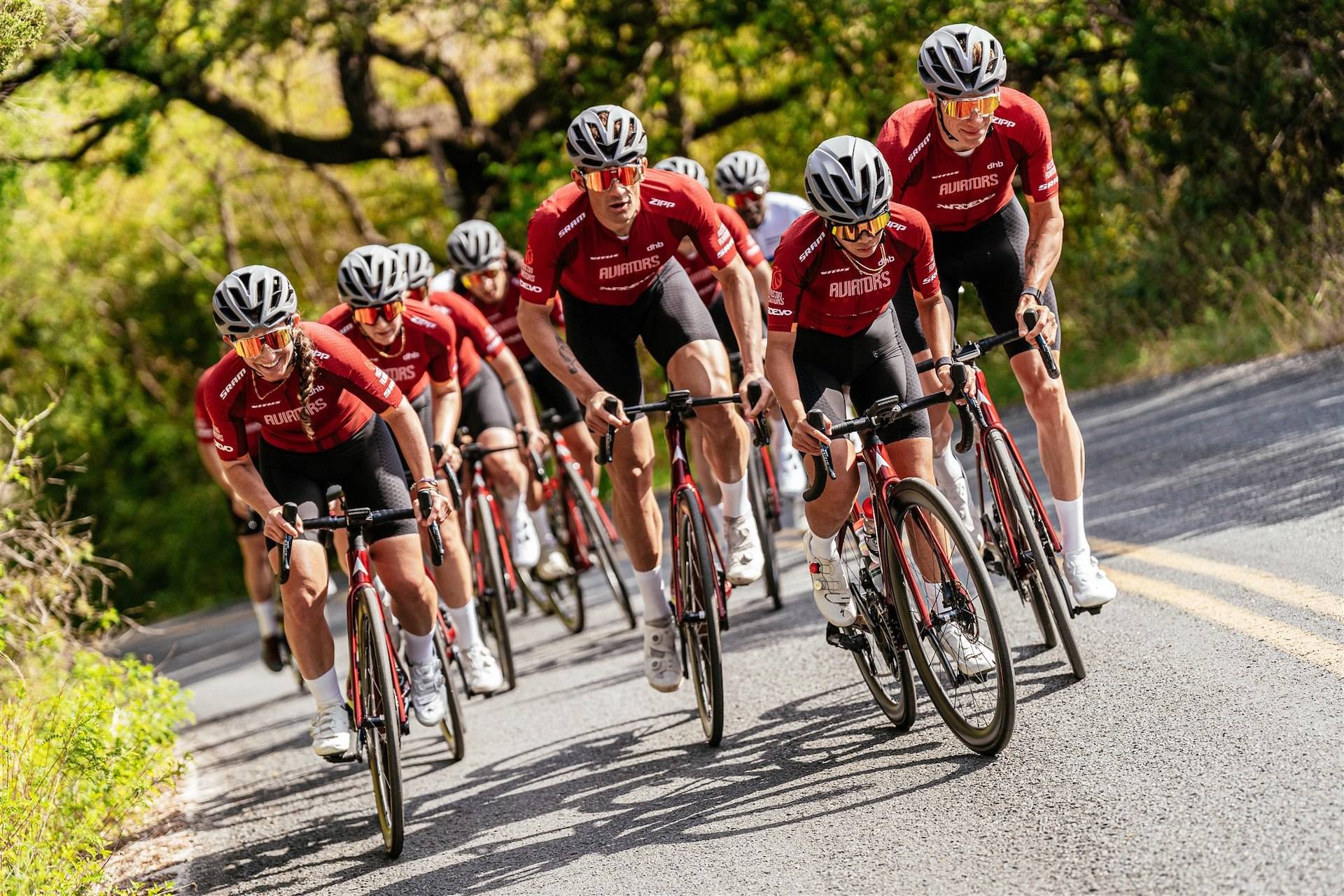 The ZX-1 is reborn as we revive one of the great names from our legacy with an aero road bike for the next generation of racers.  
Vitus sponsors the Austin Aviators US Pro Criterium racing team. We provide the exciting new team with our latest high-performance bikes, including the award-winning Vitesse EVO and ZX-1 EVO.  

We've come a long way since those early days in St. Etienne – in fact, some would say that we're an entirely new Vitus. But we've never forgotten our roots. We are proud to carry the Vitus name into the future – after all, the best is yet to come!
---