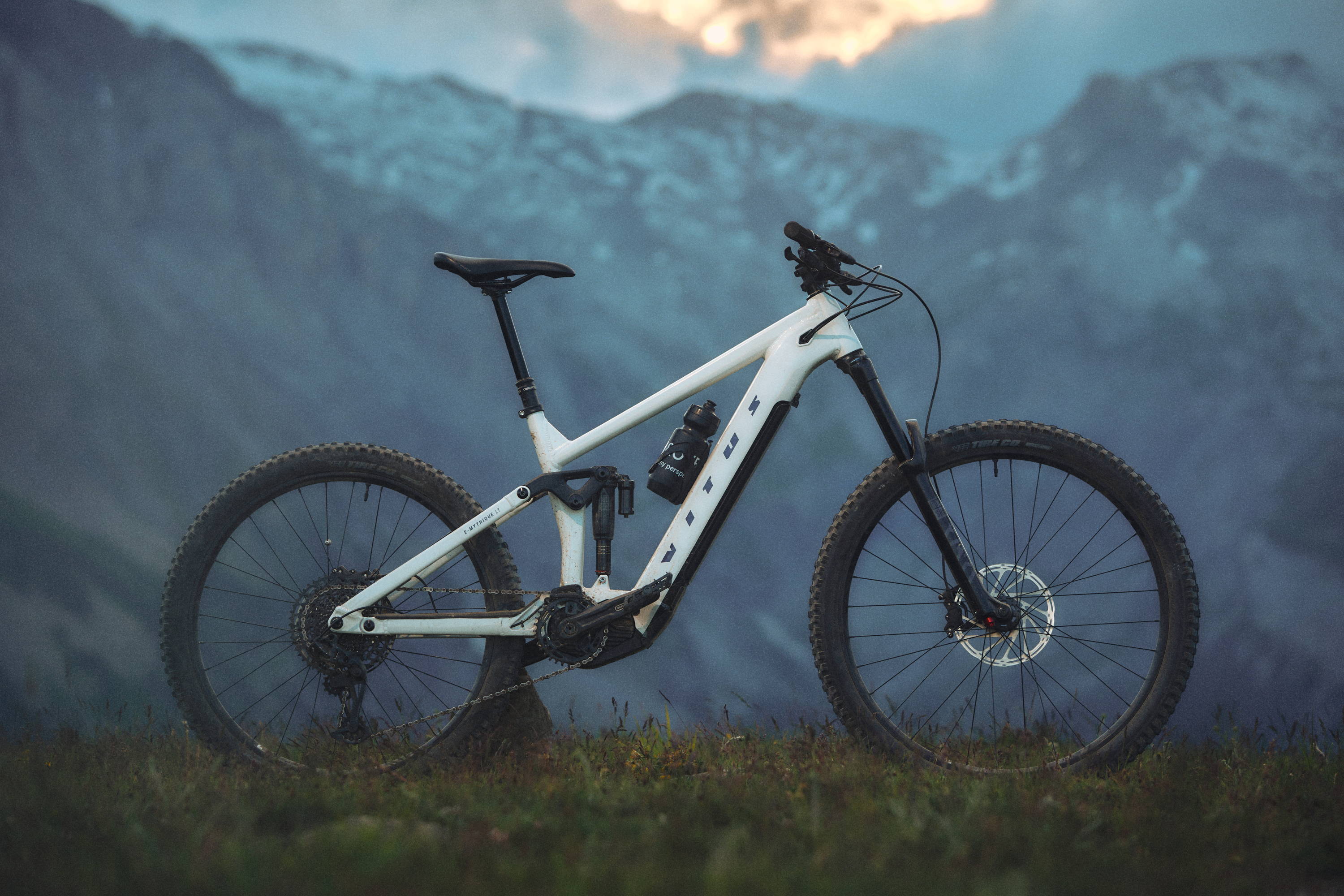 Introducing the all-new Vitus E-Mythique LT. A long travel (LT) eMTB that punches above its class.
This bike is the newest member of our award-winning performance aluminum eMTB range. Available in three spec options — VR, VRS, and VRX — it's powered by a Bafang M510 drive unit custom tuned specifically for this bike.
Like the award-winning Mythique, the E-Mythique LT encapsulates everything we stand for as a brand. It's an exceptionally capable eMTB that punches well above its class, making high-performance bicycles more accessable to the masses.
It's a long travel (170mm/160mm) and mixed-wheel variation of the Mythique, the E-Mythique incorporates learnings from our current E-Sommet range to create an eMTB that is ready to ride everything that is expected of a modern enduro e-bike. Whether it's steep technical climbs where the grip is low or after-work laps on a local downhill track, the E-Mythique LT has been tested and developed to deliver.
To build an eMTB that is accessible, we partnered with a new drive unit manufacturer for Vitus, choosing Bafang and their M510 drive unit.
With a maximum torque of 95Nm and competitive system weight, the M510 is the perfect drive unit to power the E-Mythique LT. We developed a close partnership with Bafang and tuned the system to perform exactly to our needs, effectively cherry-picking the best features and incorporating them into or drive unit.
The M510 system is powered by an integrated 630Wh battery and a display with five power modes — eco, eco plus, trail, boost, and race — giving the rider maximum options for adjusting range and on-trail performance.
Combining this drive unit with our experience in suspension and geometry design, we have created an eMTB to be proud of. It's made to be ridden everywhere; from steep, rough trails to big days with big climbs. The E-Mythique LT is designed to get the most out of eMTB'ing, whatever you might want that to be.
BAFANG M510: FIVE POWER SETTINGS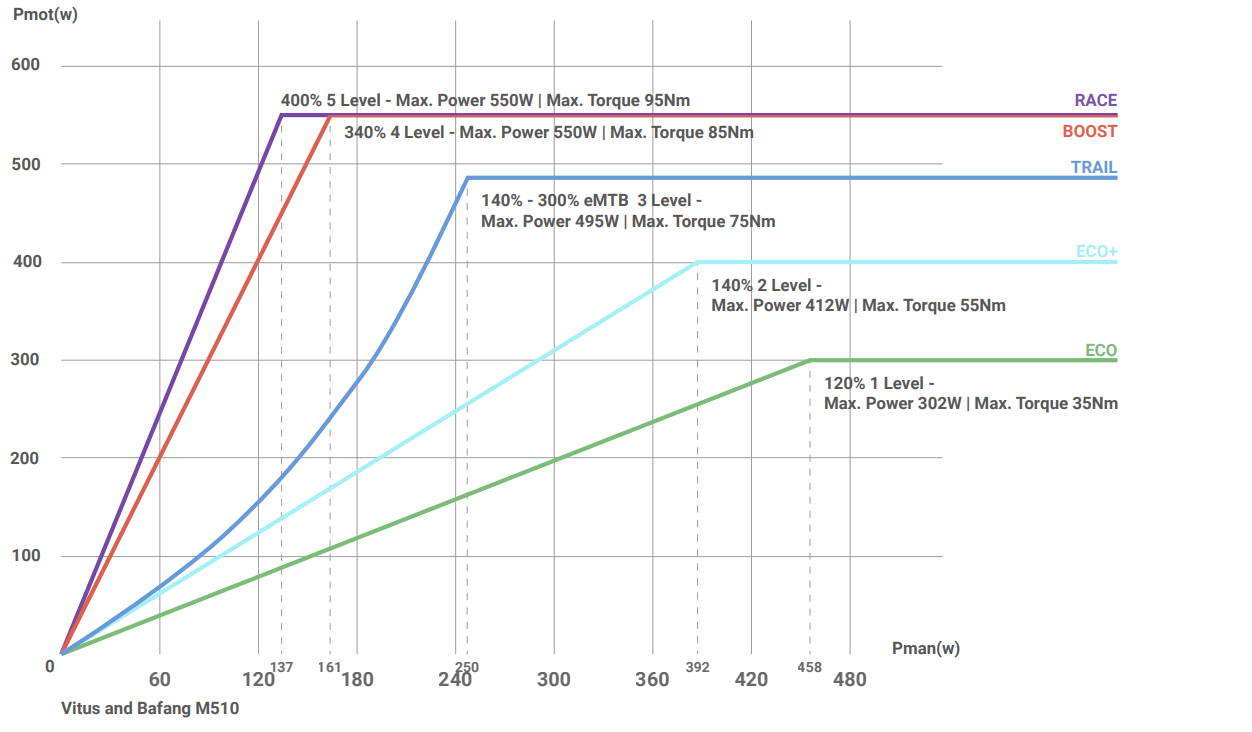 THE LINE UP: E-MYTHIQUE LT VR, VRS, and VRX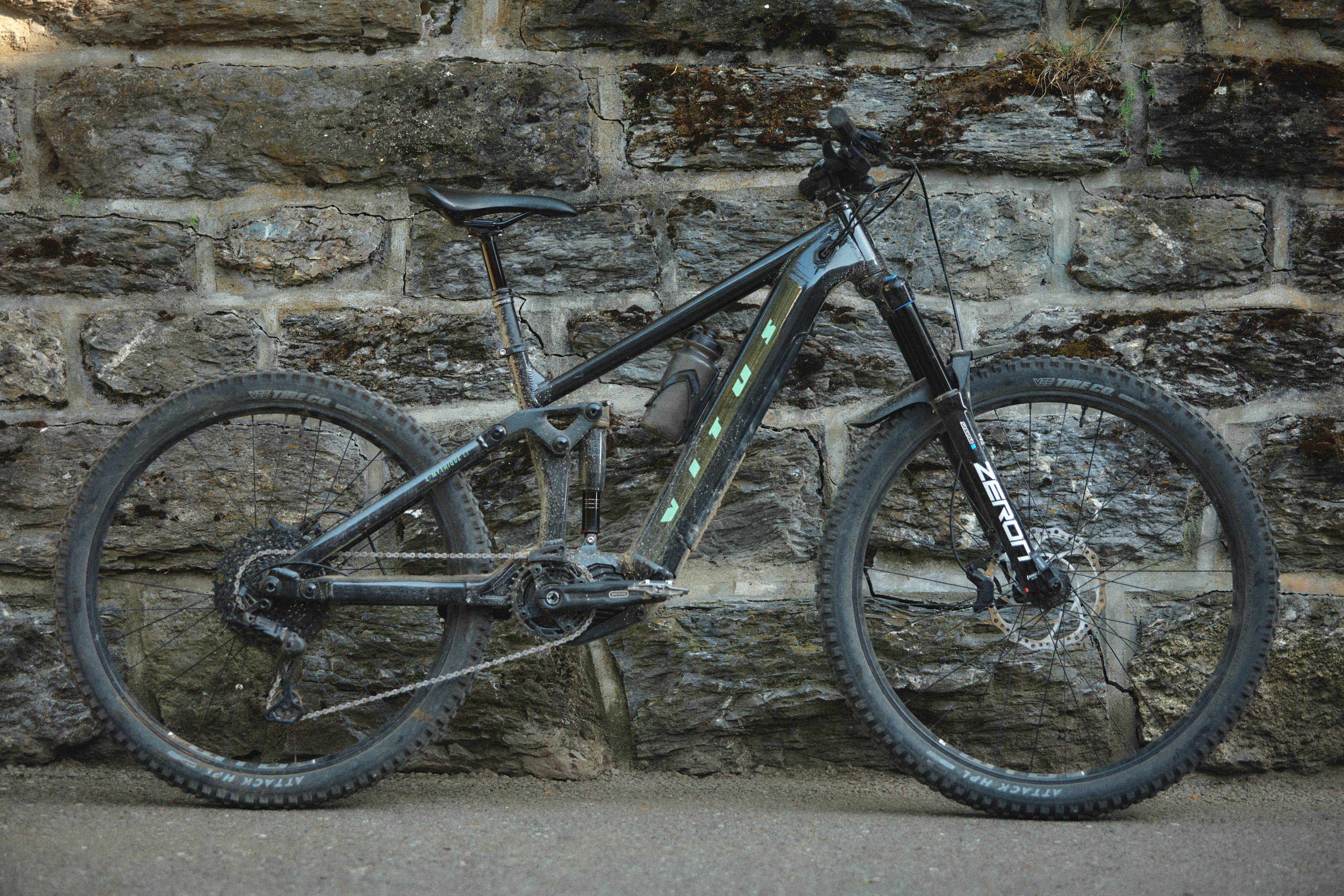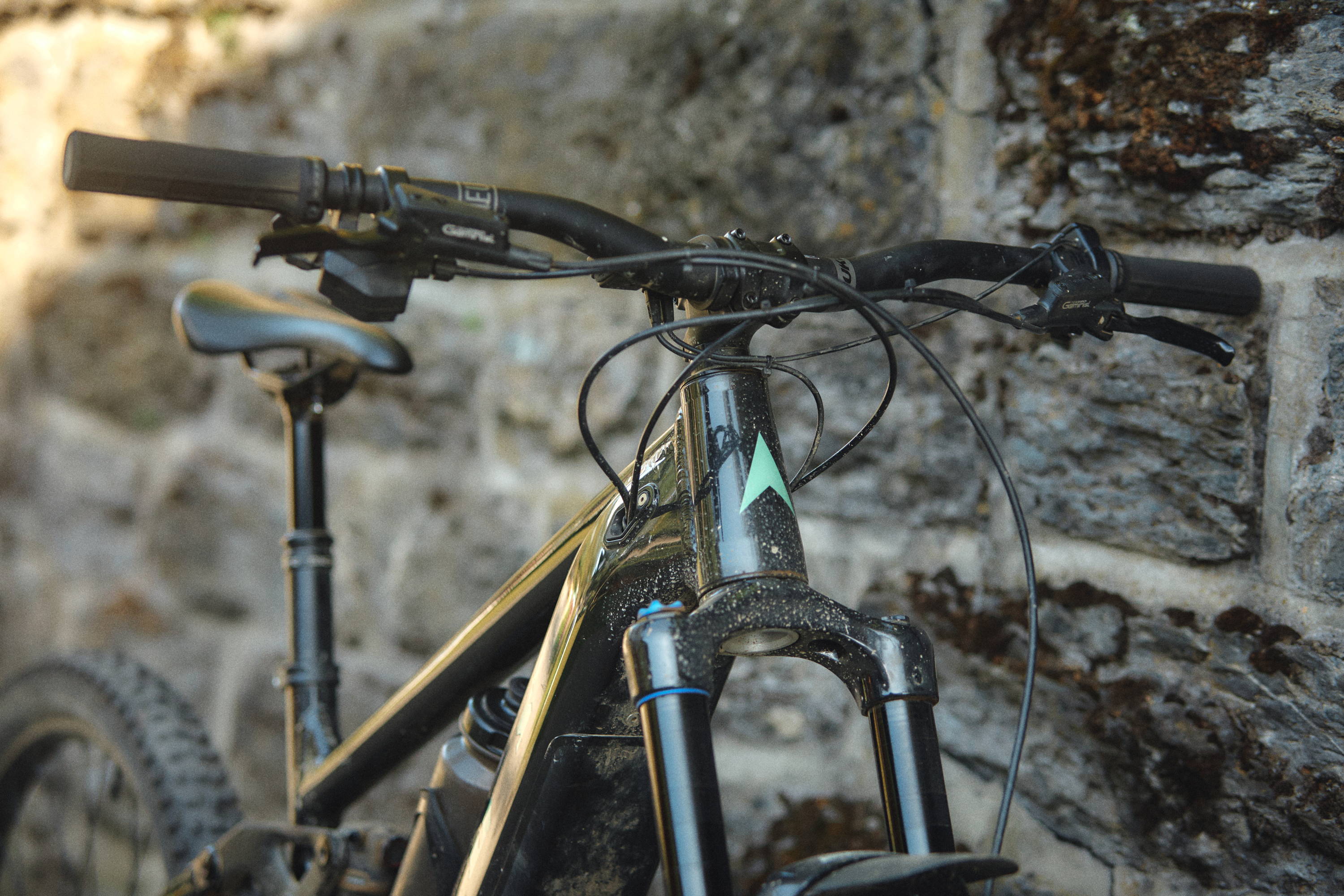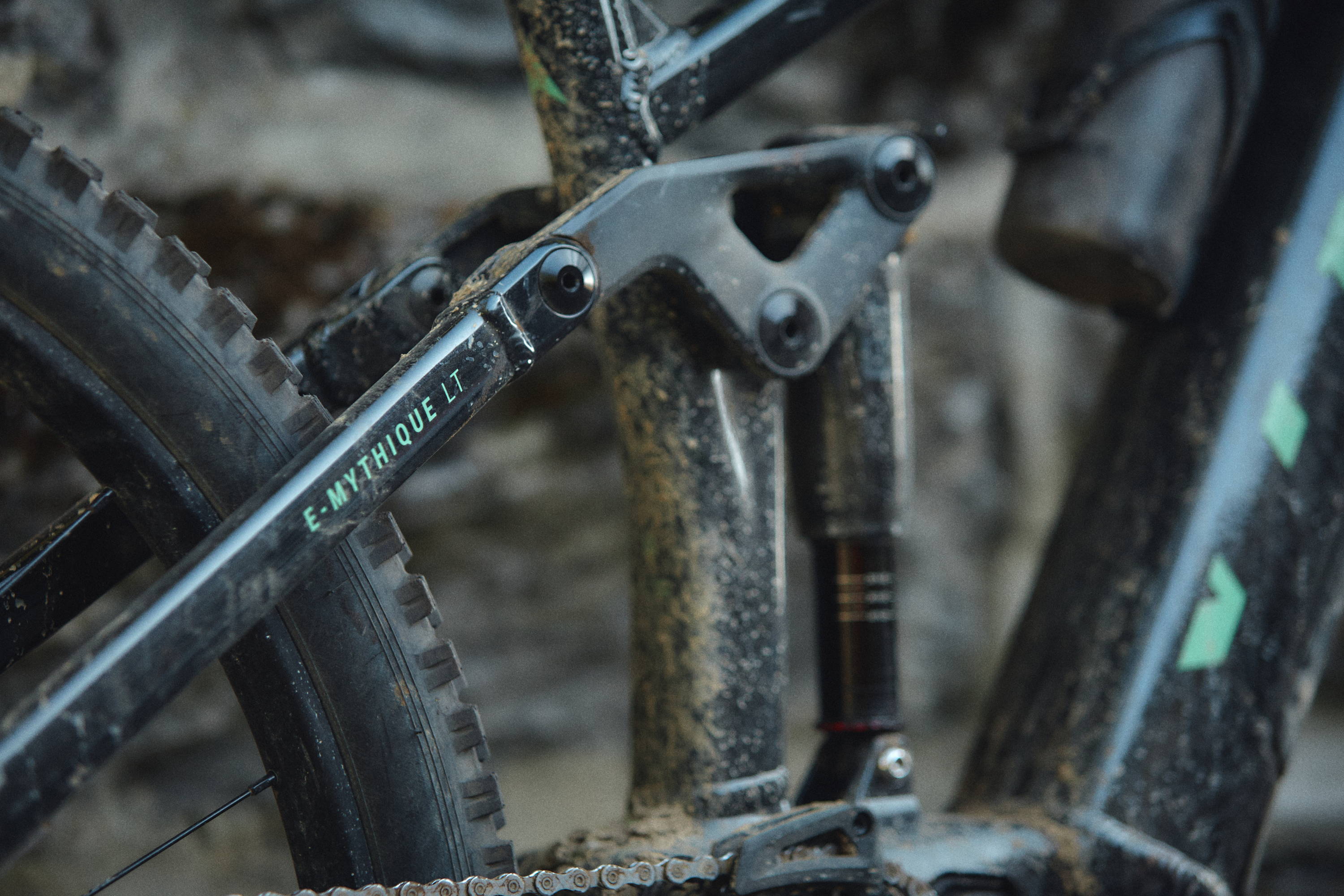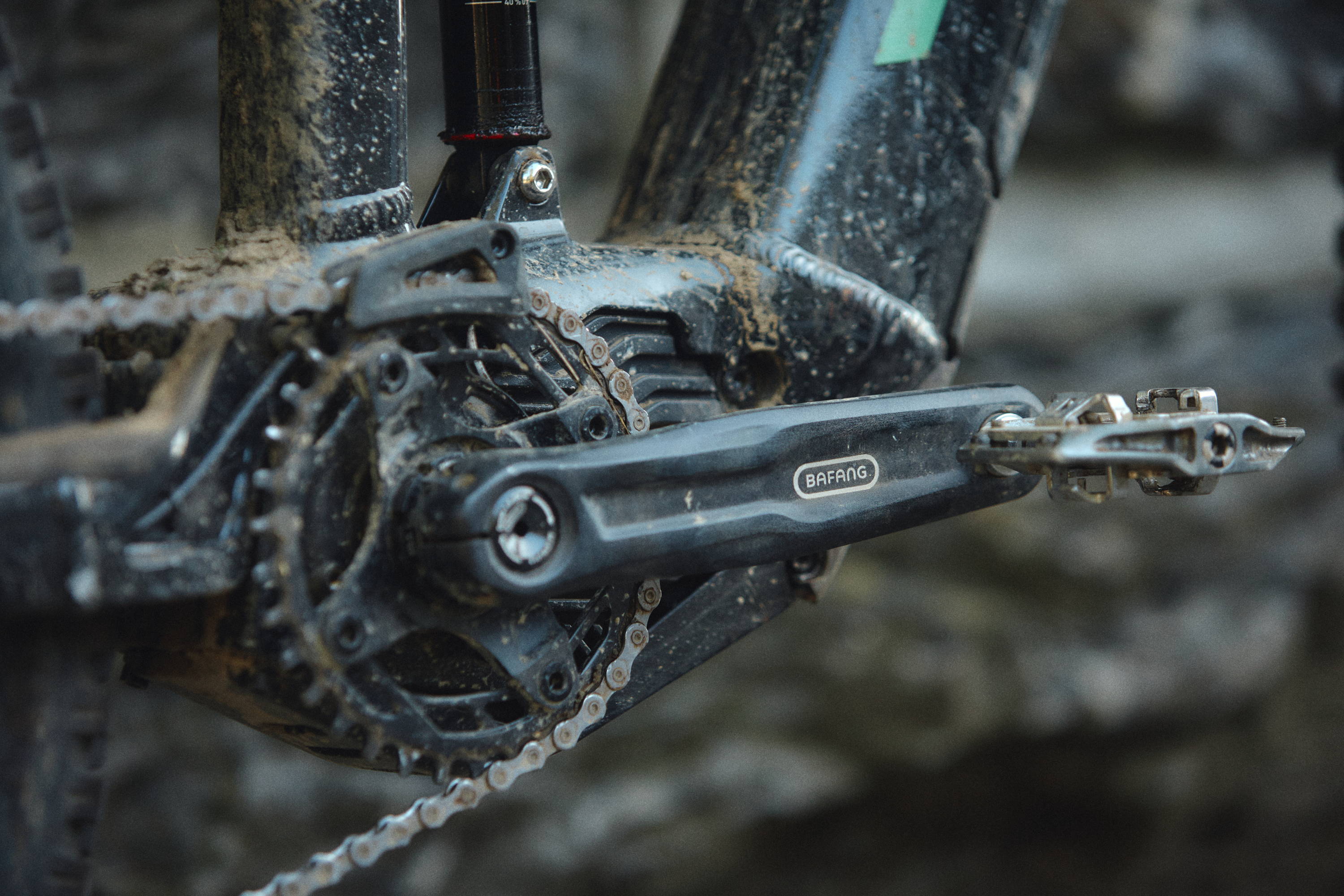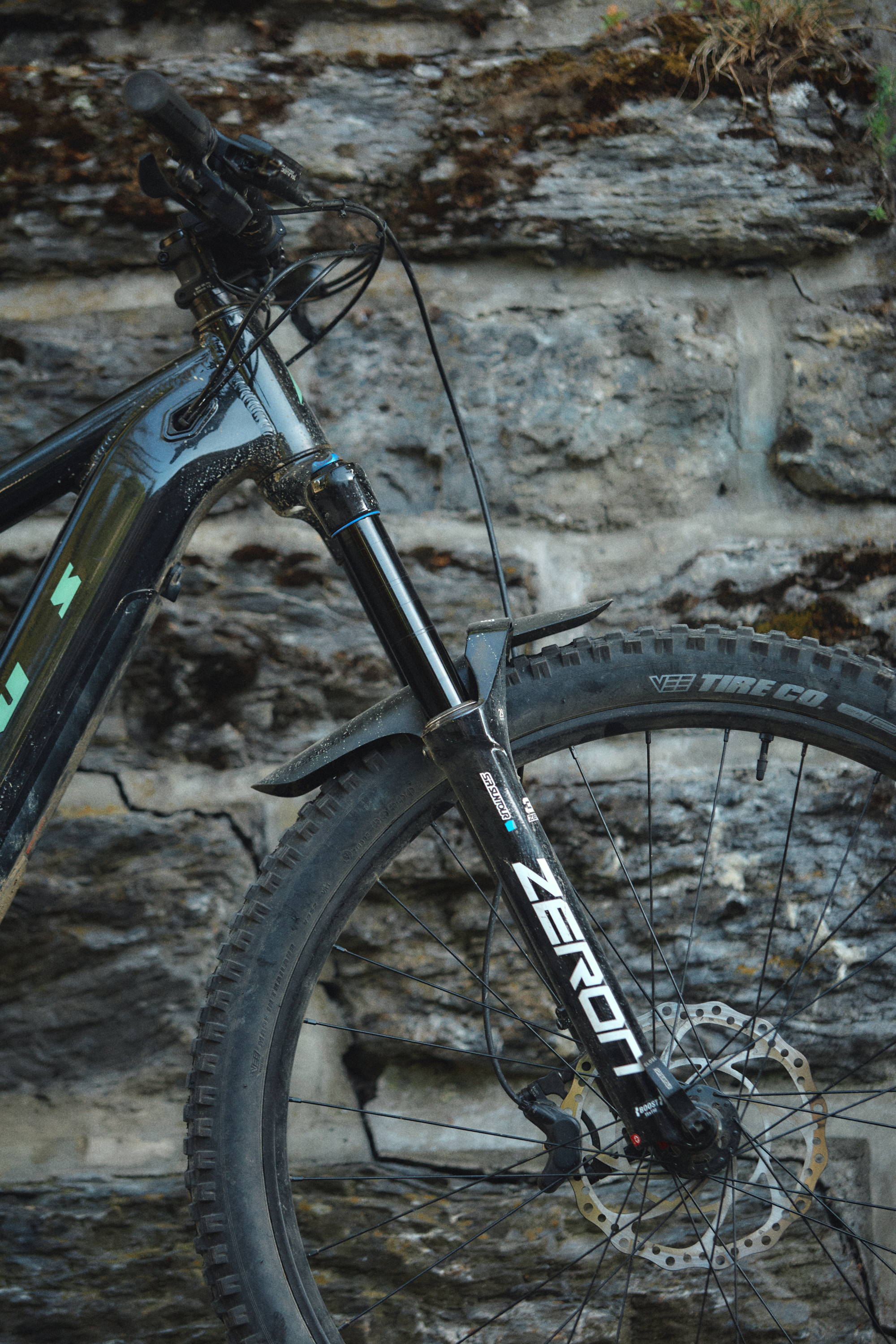 HIGHLIGHTS
SR Suntour Zeron36 & RockShox Deluxe Select R suspension
Bafang M510 motor produces 250W of power
and 95Nm torque
630Wh internal battery
Wide-range Microshift Advent X 1x10-speed drivetrain
Tektro 4-piston hydraulic disc brakes
Tubeless ready WTB rims with grippy Vee Tires
FEATURES
E-Mythique electric enduro platform - Internal
battery frame design with new Bafang M510 drive unit,
Vitus optimised suspension kinematics and updated
geometry.
Frame material - 6061-T6 aluminum
Color - Black Quartz
Available size - S, M, L, XL
Wheel size - 29" front / 27.5" rear
Suspension travel (MTB) - 170mm front, 160mm rear
Intended use - Enduro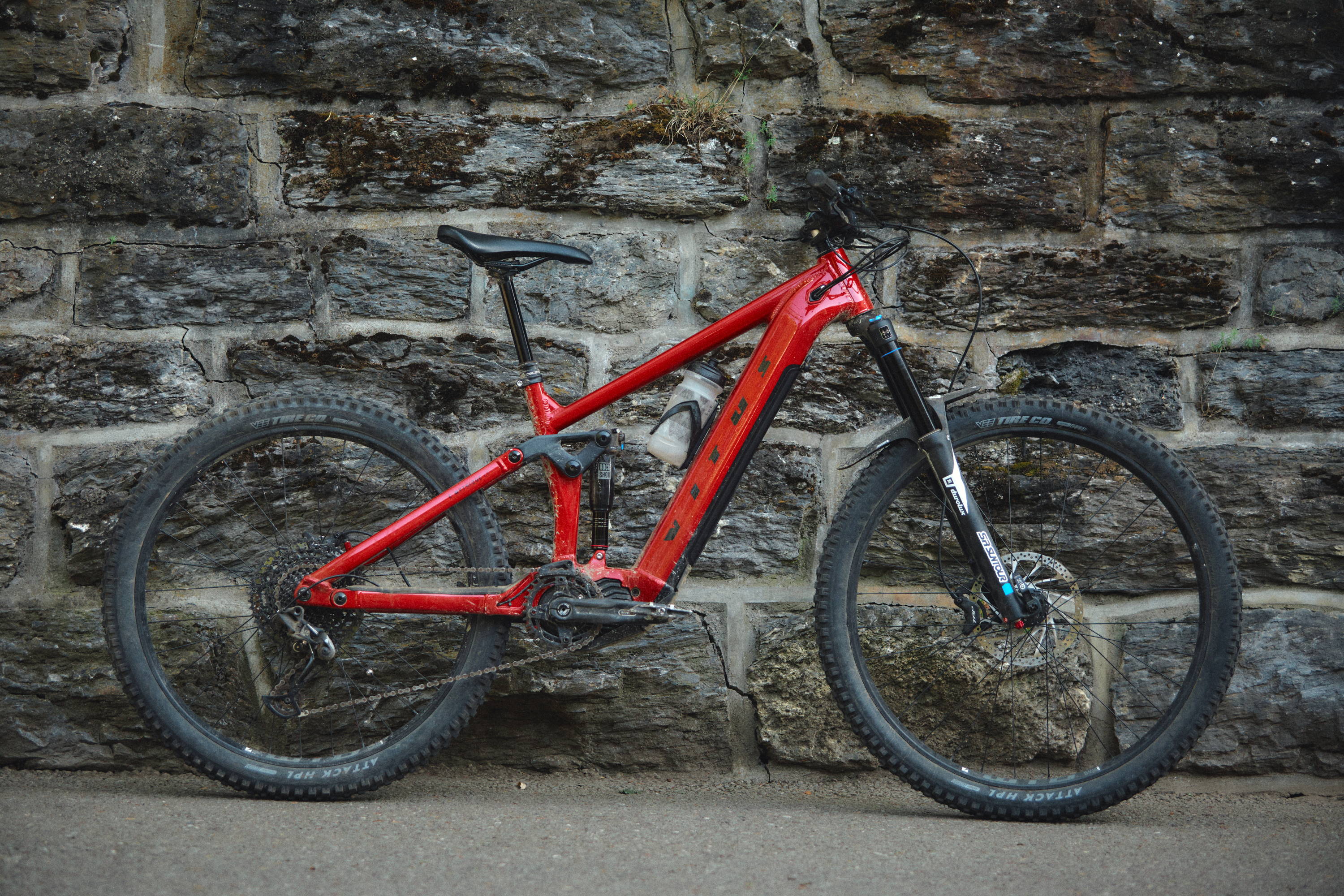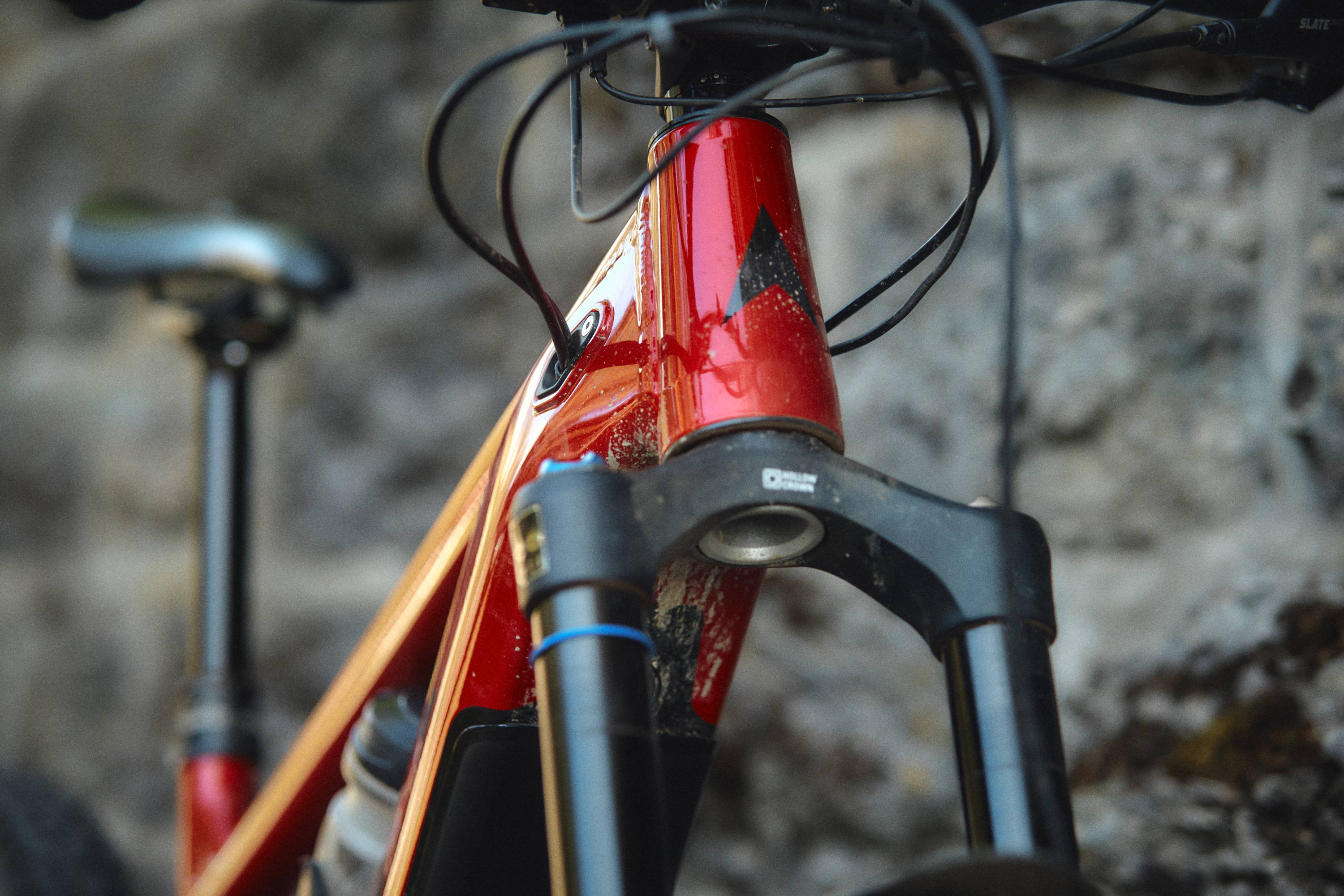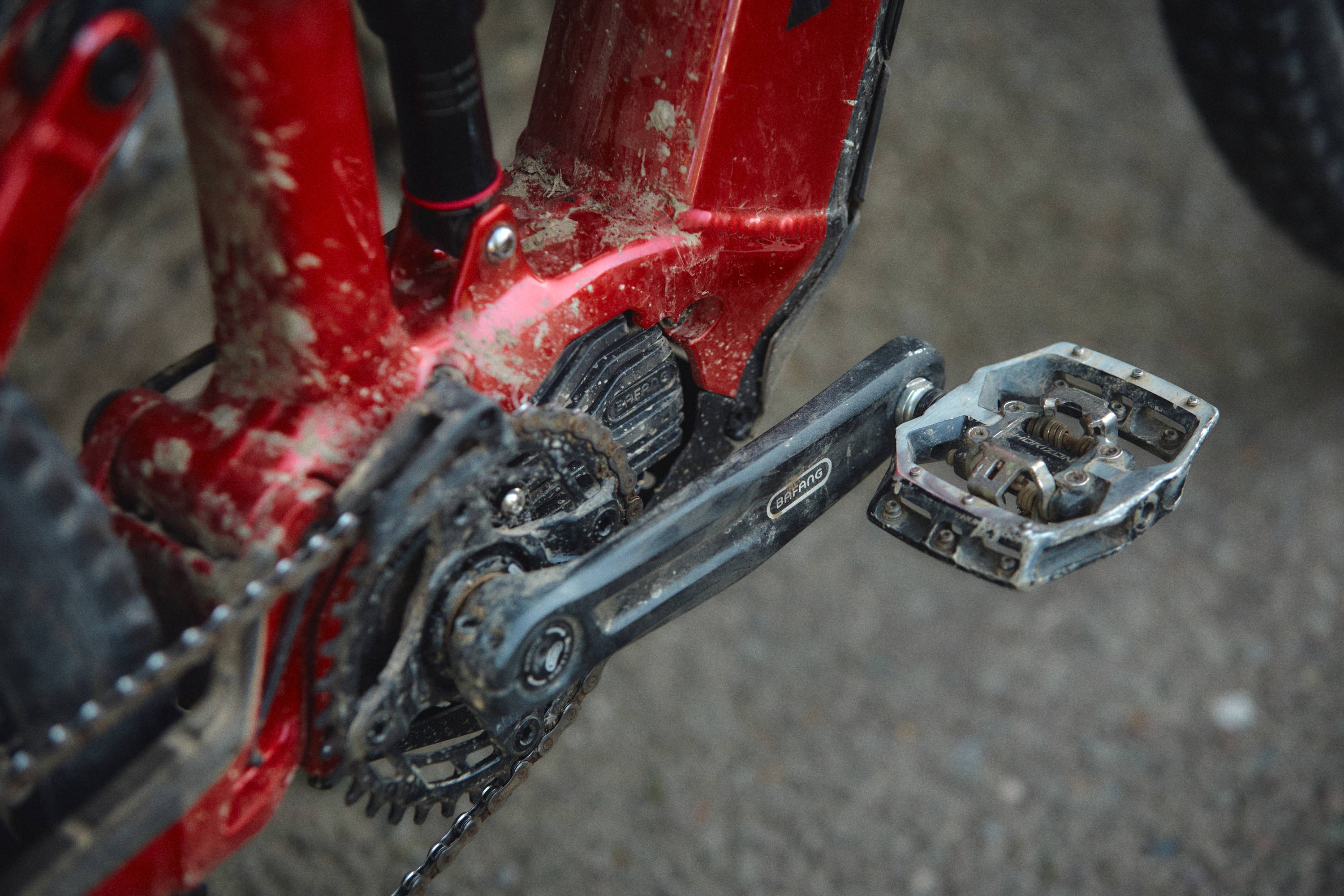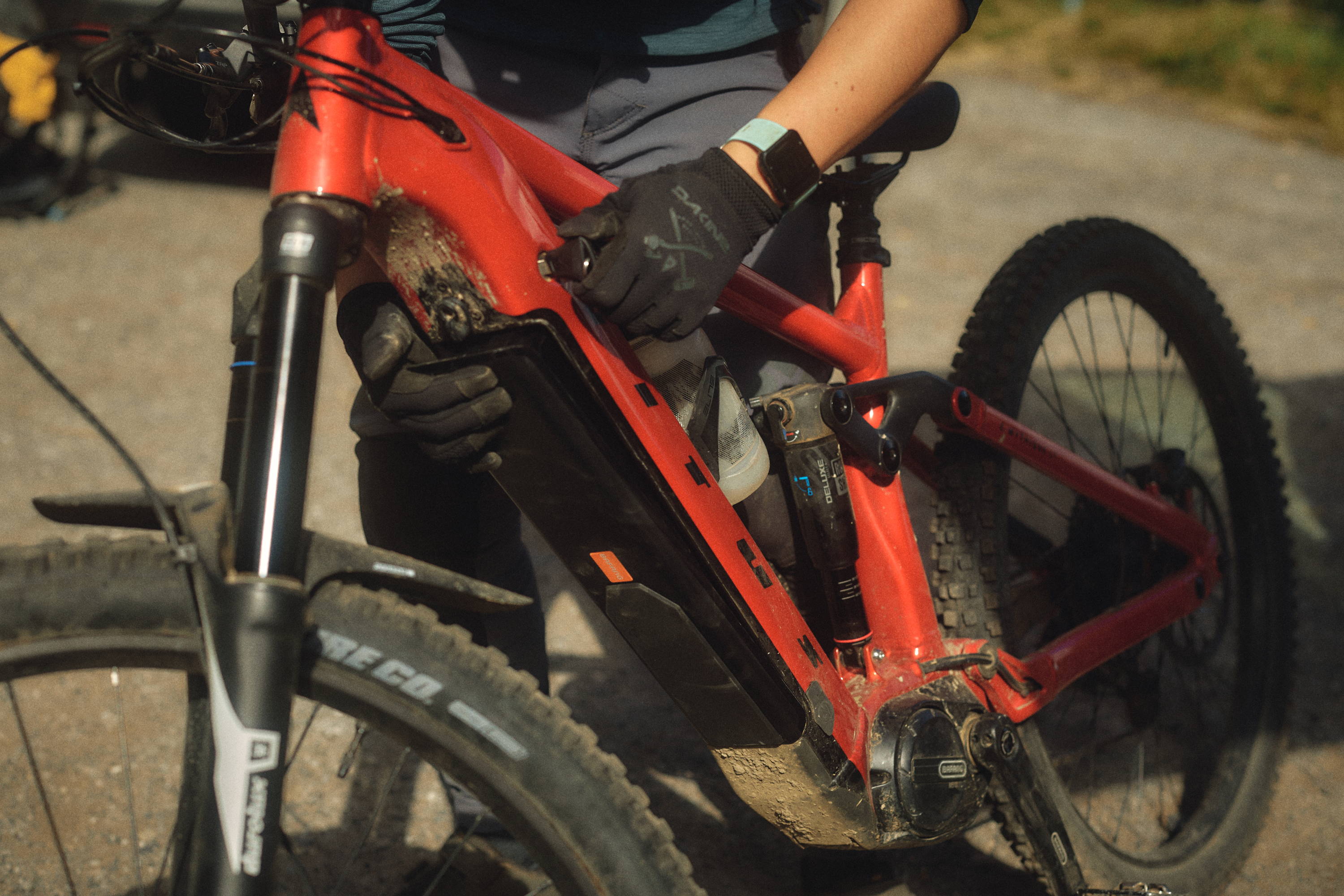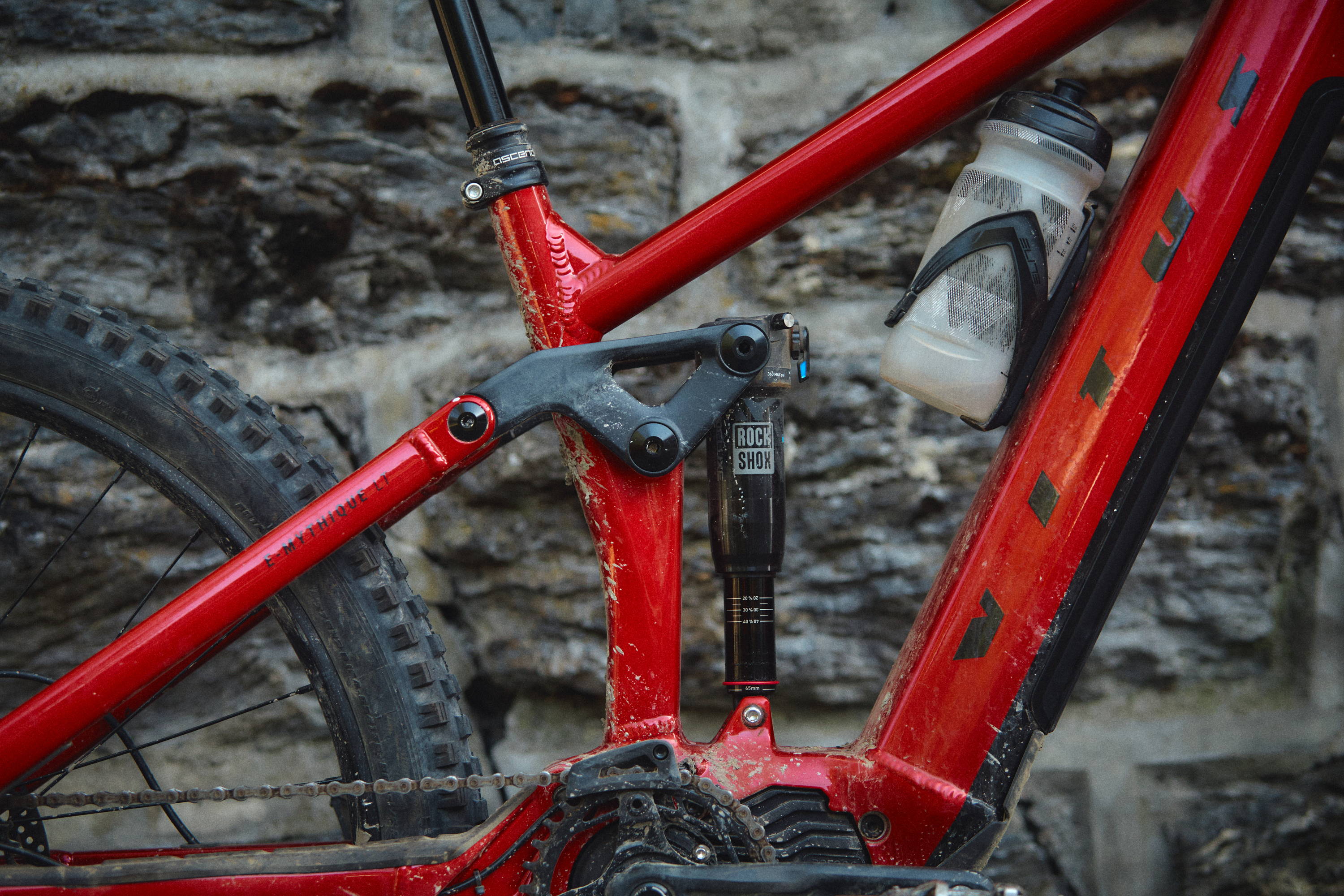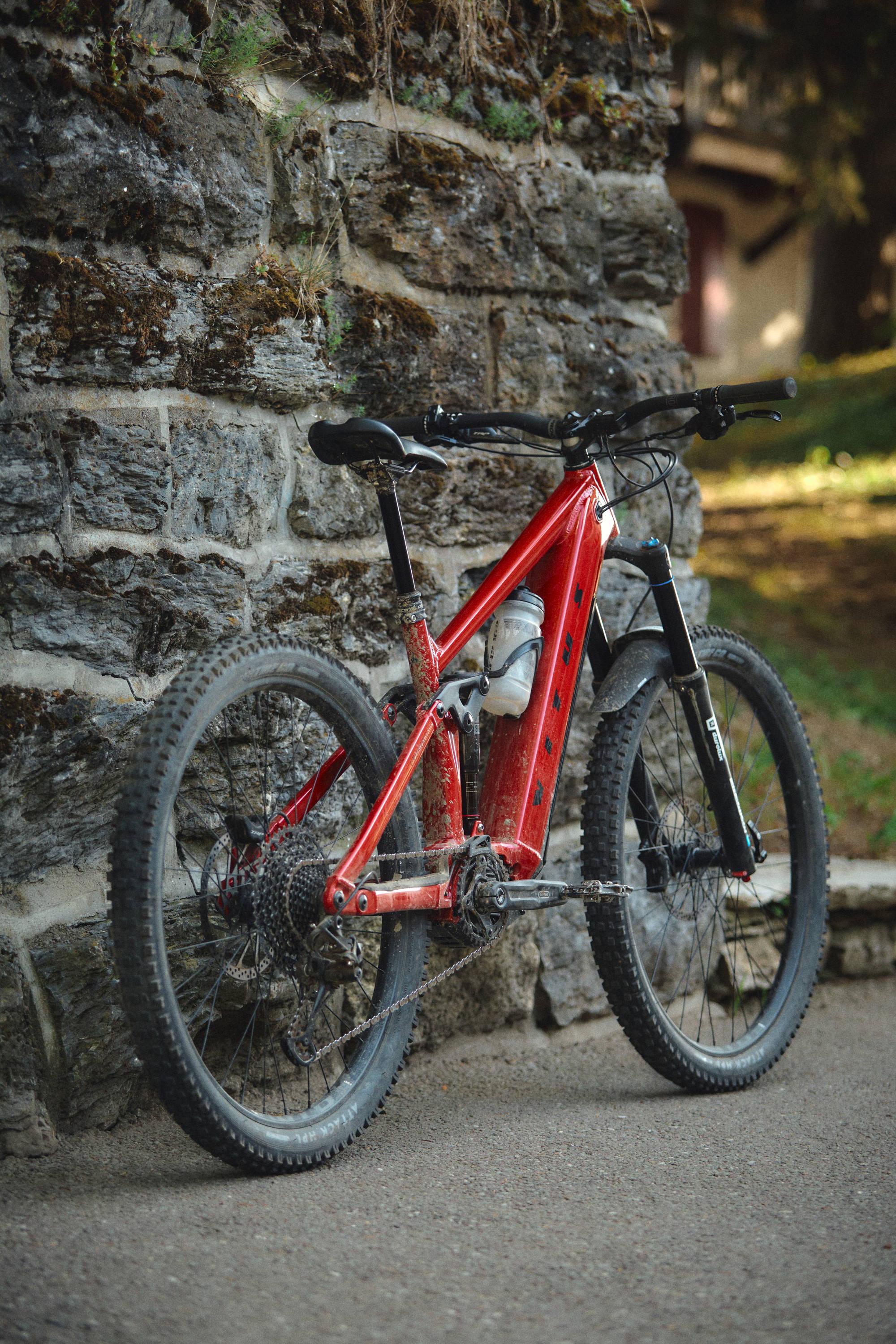 SR Suntour Durolux36 & RockShox Deluxe Select R suspension
Bafang M510 motor produces 250W of power
and 95Nm torque
630Wh internal battery
Wide-range SRAM NX/SX Eagle 1x12-speed drivetrain
TRP Slate EVO 4-piston hydraulic disc brakes
Tubeless ready WTB rims with grippy Vee Tires
FEATURES
E-Mythique electric enduro platform - Internal
battery frame design with new Bafang M510 drive
unit, optimised suspension kinematics and updated
geometry.
Frame material - 6061-T6 aluminum
Color - Octane Red
Available size - S, M, L, XL
Wheel size - 29" front / 27.5" rear
Suspension travel (MTB) - 170mm front, 160mm rear
Intended use - Enduro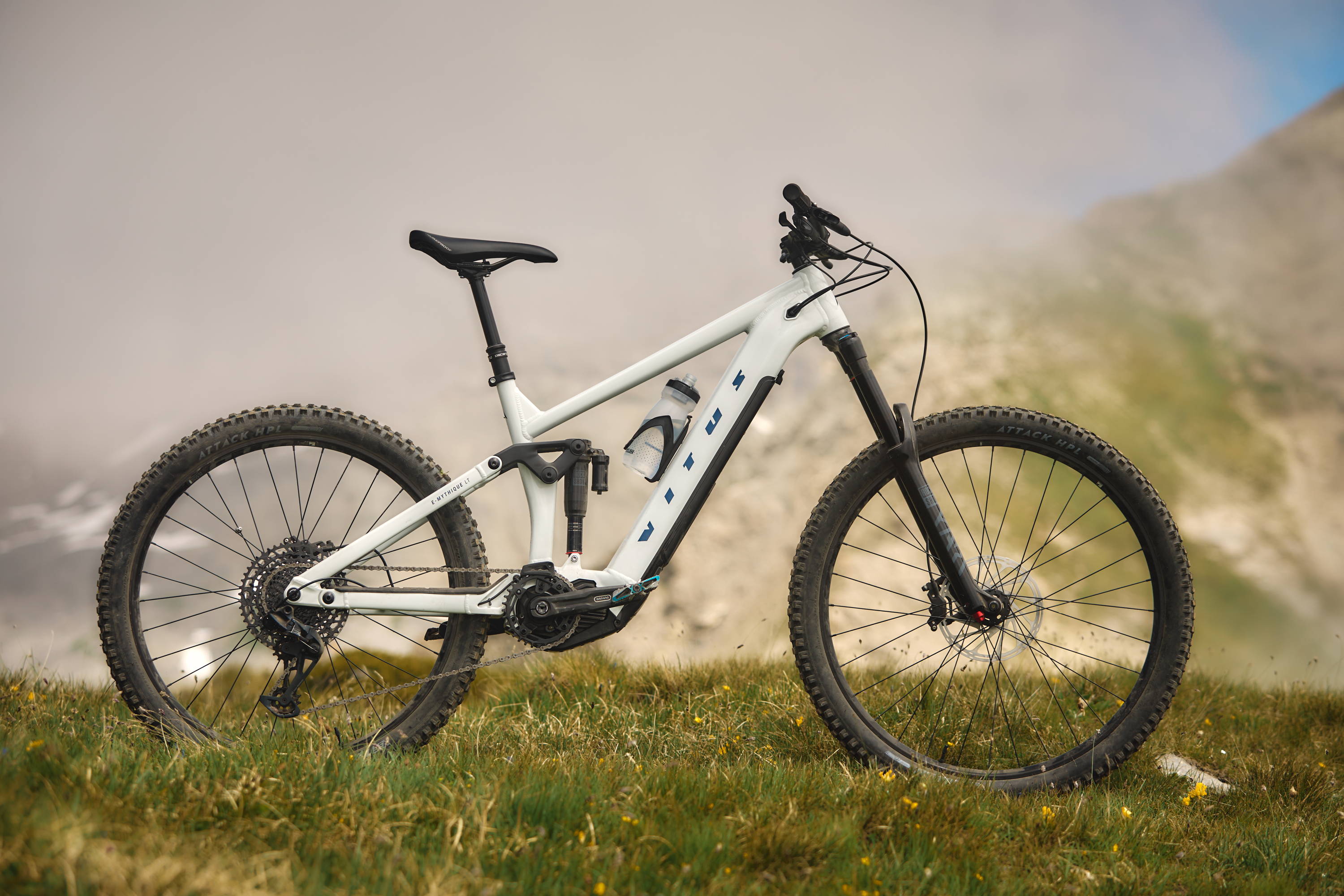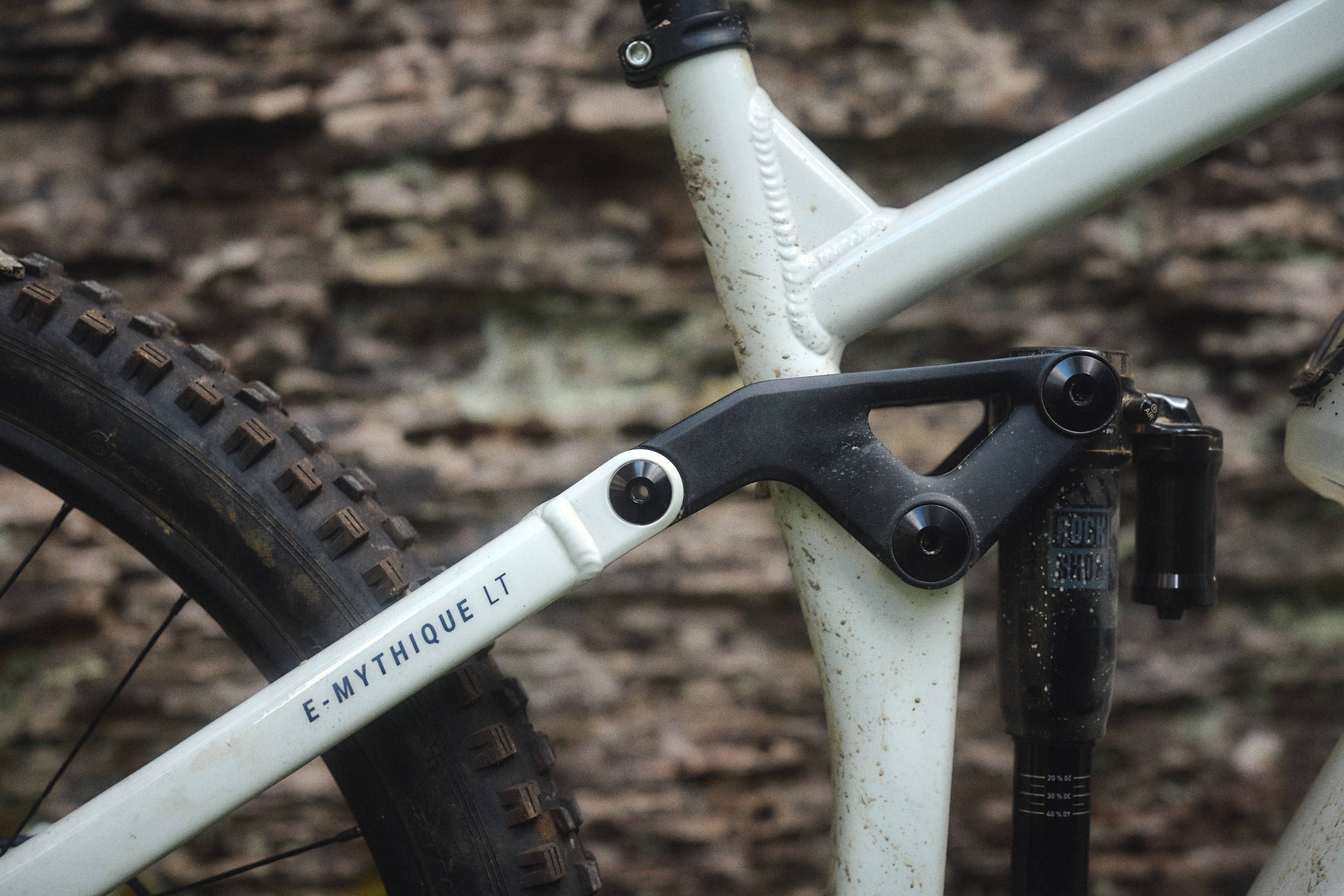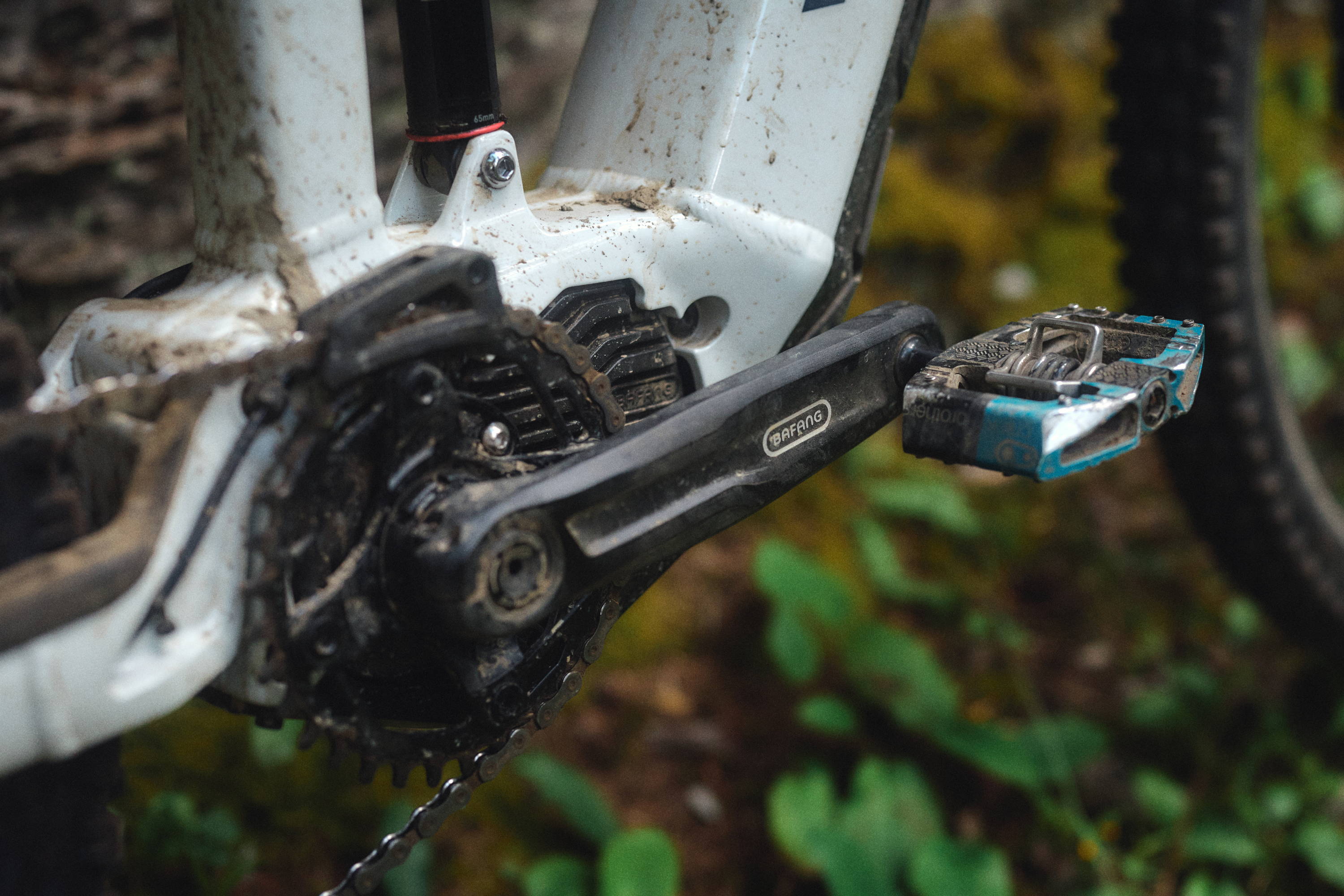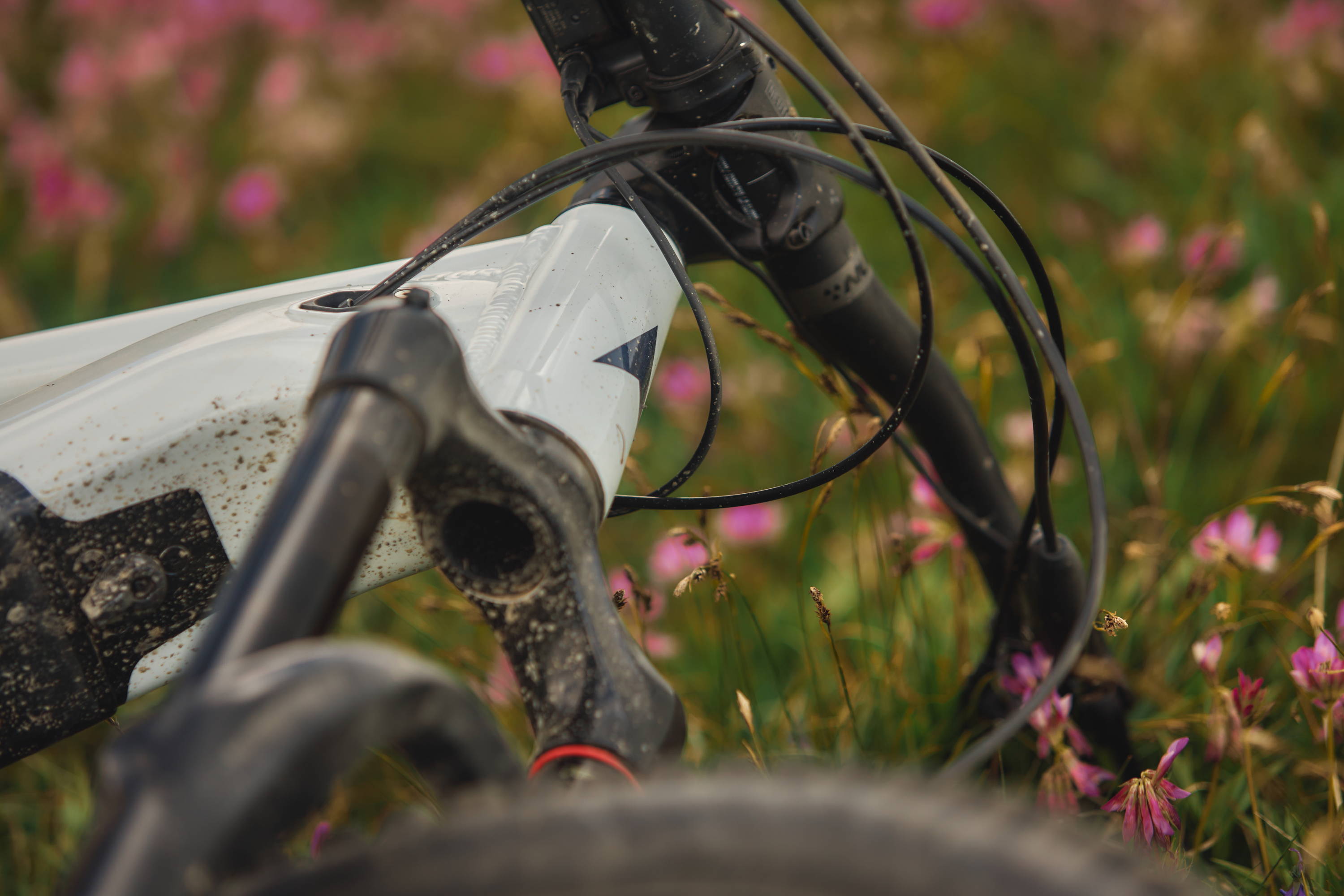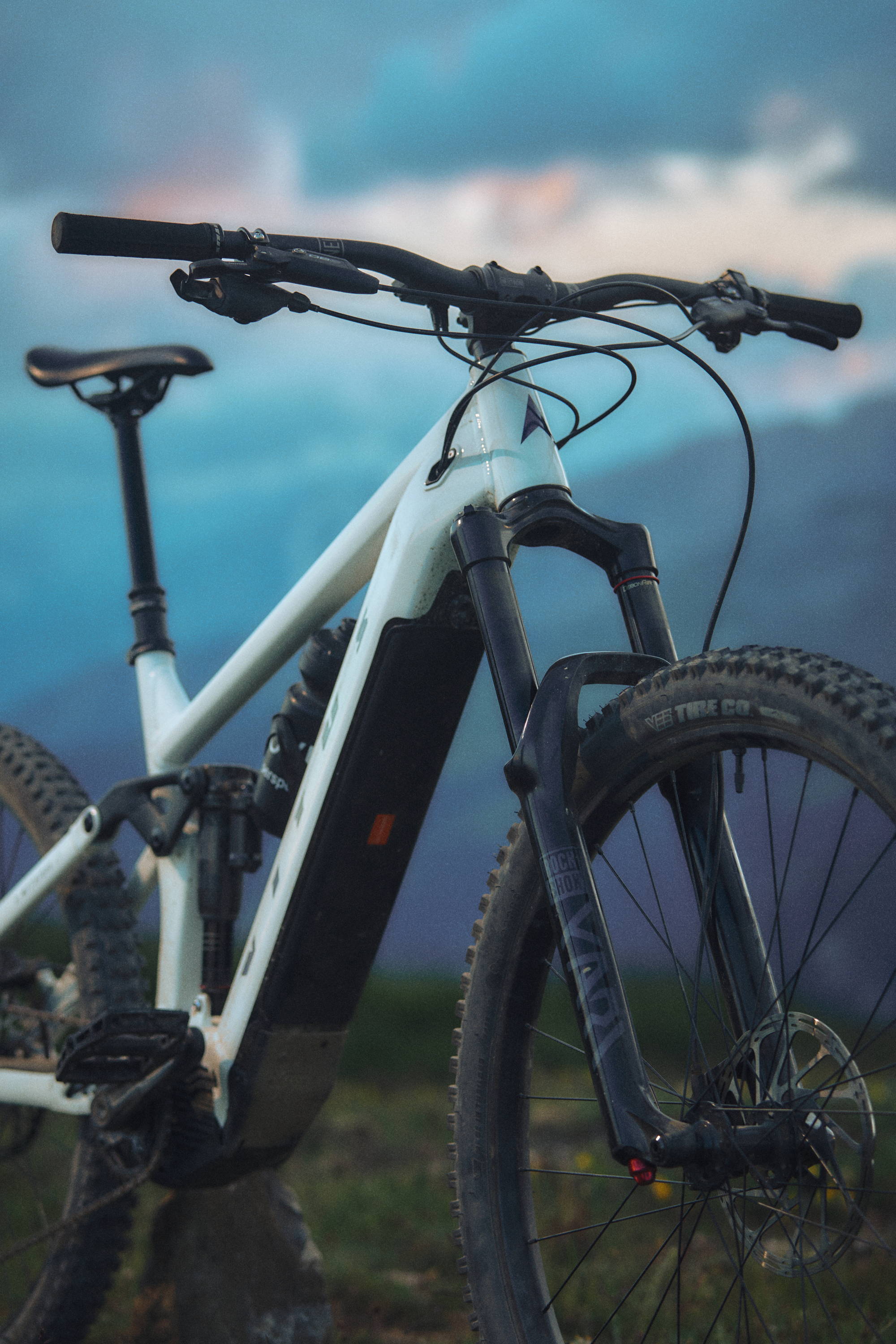 HIGHLIGHTS
RockShox Yari RC & Super Deluxe Select R suspension
Bafang M510 motor produces 250W of power
and 95Nm torque
630Wh internal battery
Wide-range SRAM GX/NX Eagle 1x12-speed drivetrain
SRAM DB8 4-piston hydraulic disc brakes
Tubeless ready WTB rims with grippy Vee Tires
FEATURES
E-Mythique electric enduro platform - Internal
battery frame design with new Bafang M510 drive
unit, optimised suspension kinematics and updated
geometry.
Frame material - 6061-T6 aluminum
Color - Cool Grey
Available size - S, M, L, XL
Wheel size - 29" front / 27.5" rear
Suspension travel (MTB) - 170mm front, 160mm rear
Intended use - Enduro
---