In 1988, Irishman Sean Kelly won La Vuelta a España in a style not often seen, at least not in contemporary cycling.
He won by sheer, brute force; by fighting for position in every single stage, chasing time bonuses, and climbing like his life depended on it, against competitors better suited for the high mountains. Kelly has always been considered an enigma of pro cycling, and his singular grand tour win fits that fashion — a sprinter and single-day specialist, Kelly won the Vuelta his way.
The bike he rode that year was a Vitus Carbone 9. Or rather, he rode one of three Carbone 9's on any given stage. He had one main bike and two spares, as the now 67-year-old remembers.
Thirty-five years ago, Kelly took the maillot rojo leader's jersey on the penultimate day of the '88 Vuelta with a win in the stage 20 individual time trial. He'd keep it the next day, the race's final day, by finishing fifth in a bunch sprint to the grand finale in Madrid.
A grand tour win is remarkable, but the way Kelly pulled off his '88 victory is truly unique. Unlike most winners of grand tours, who usually take and maintain their leads in the high mountains, Kelly earned his win through bunch sprints, time bonuses, and by fighting his way into the top-10 in nearly every stage.
Of 21 stages in the '88 Vuelta, Kelly finished in the top-10 nineteen times, claiming six total podiums and two wins. For context, in the 2022 running of La Vuelta, GC winner Remco Evenepoel placed in the top-10 ten times — almost all of which were mountain stages. In this year's race, current leader Sepp Kuss is defending the leader's jersey with just four top-10 finishes as of stage 15.
THE BIKE: A VITUS CARBONE 9
The main bike he rode every day was likely given to a sponsor or kept by the team, but Kelly was able to hang on to at least one of the bikes he rode to victory in Madrid that year.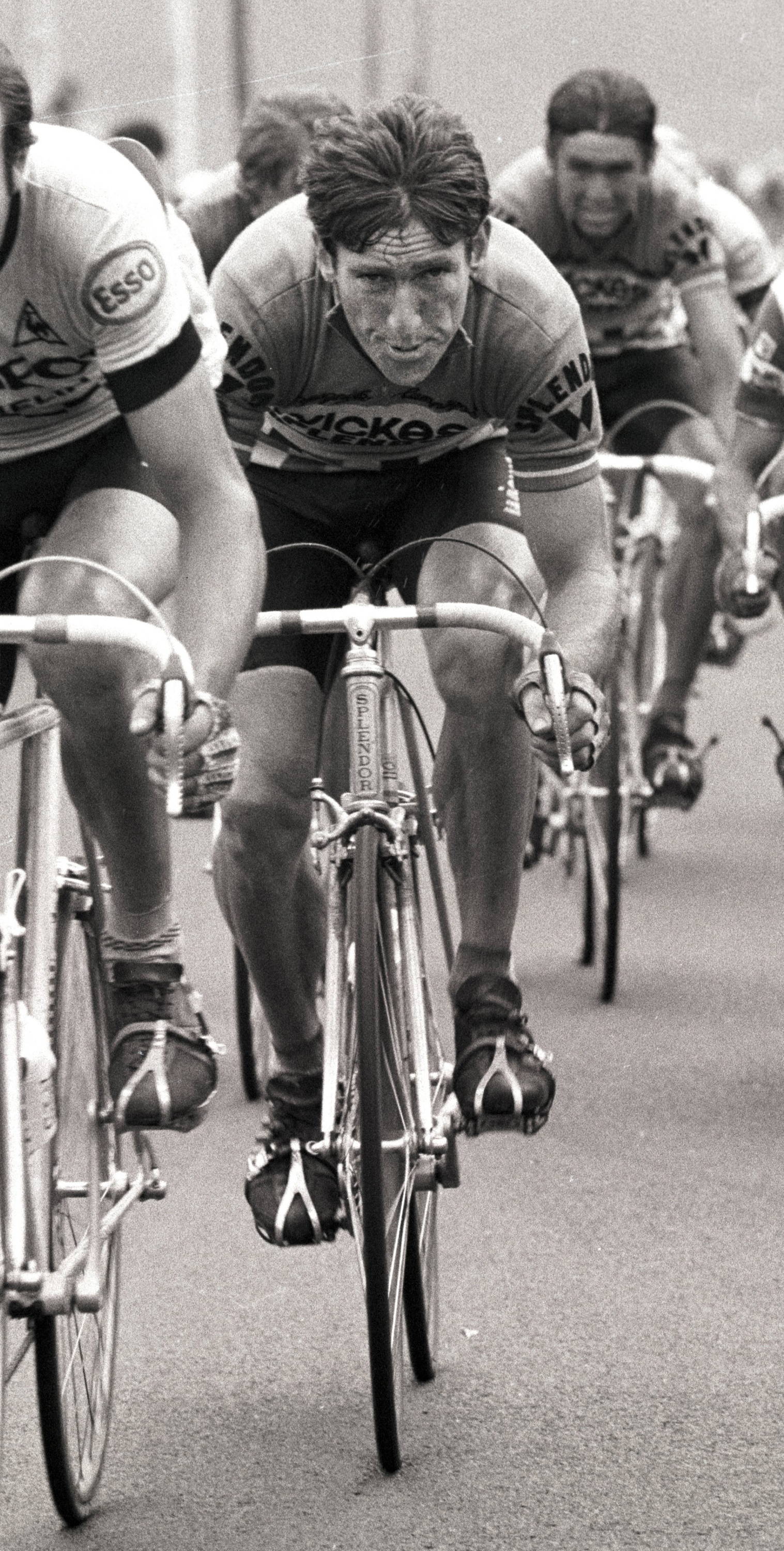 Irishman Sean Kelly rode Vitus bikes from 1982 to 1988, winning many of the sports most iconic races including La Vuelta a España and most of the single-day classics.
Though a bike from a grand tour victory is an obvious keepsake, Kelly and other pros can be excused for viewing their bikes as tools rather than vehicles of passion. In his day, especially when he was riding the classic screwed-and-glued alloy Vitus 979, it wasn't uncommon for Kelly to burn through six or eight frames a year.
Revolutionary for the time, the bonded alloy frames were made from aluminum tubing glued onto cast lugs. This construction made the 979 remarkably light compared to the more common welded steel racing bikes, but the frame could grow "gummy" with hard use, according to Kelly. Meaning a brand-new bike for Paris-Roubaix would likely have been retired after the finish — a turnover rate not exactly conducive for forming sentimental bonds with a particular bike.
Despite the huge number of bikes Kelly rode in his career, there are certain ones he's chosen to hang on to. They evoke the same passion in him that we mere mortals feel about the bikes we ride on the weekends. Bikes are a special thing in that way; for many of us, they take on far greater meaning than just the tools of sport they are.
Kelly currently has three Vitus in his sizeable collection of race memorabilia, all of which are carbon models.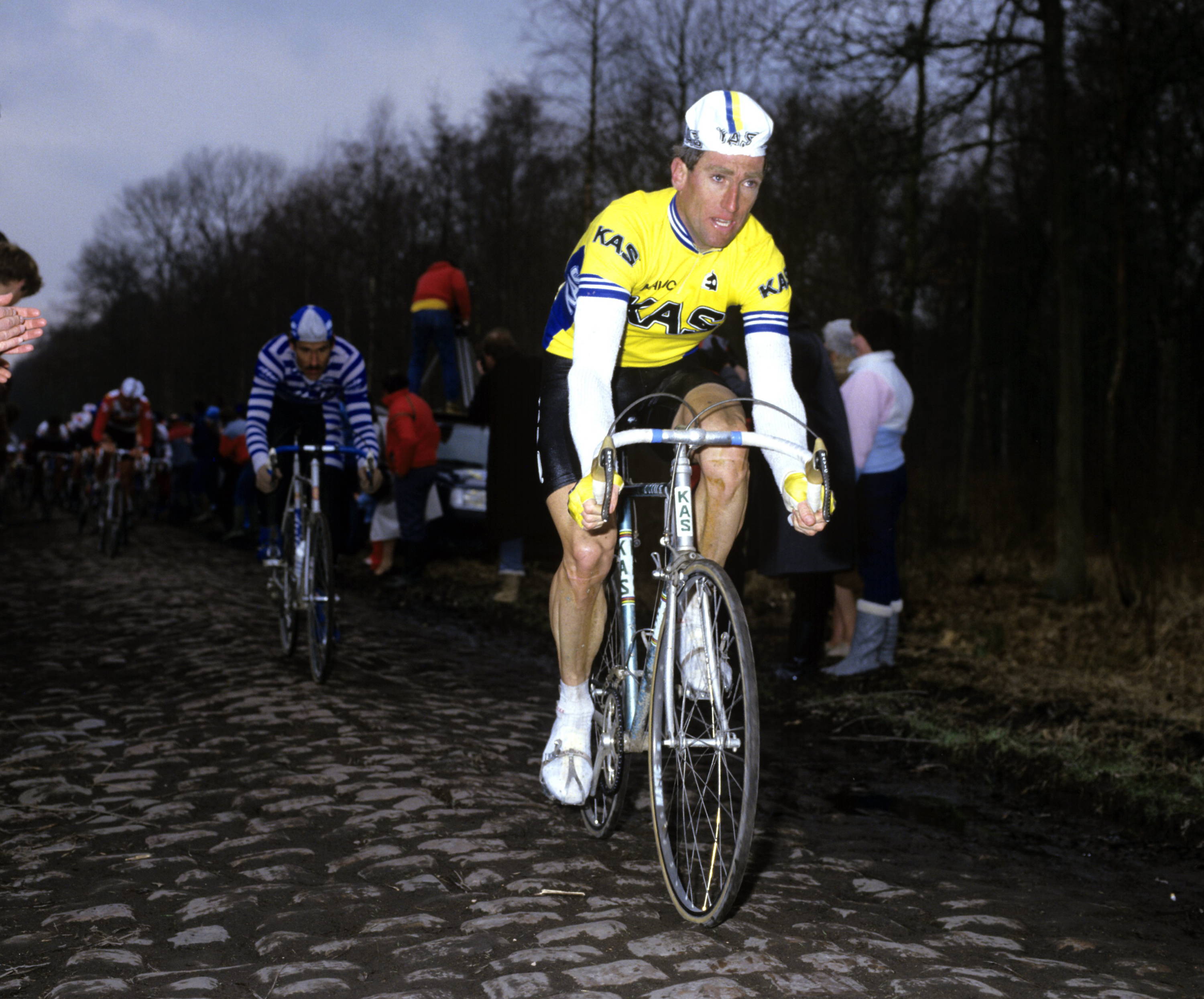 Though Kelly is more or less synonymous with the Vitus 979 — an often-claimed figure is he spent 80 percent of his career on the 979 — Kelly speaks highest of the carbon Vitus bikes.
"That was the next thing since brown bread," Kelly said through a chuckle. "It was much more rigid, of course."
The carbon Vitus bikes came late in Kelly's career, just two or three years before his win in Spain. By that time Kelly was well established with the brand, having ridden Vitus since '82. He had a hand in the development of those bikes, he said, giving feedback on how the bike felt and how it handled.
Though there's a clear reason Kelly hung on to one of the bikes from his '88 win in Spain, the other two Vitus in his collection aren't tied to a specific race. He's sure he won something on them, but they seem more tied to his general feelings toward the bike brand in general.
Kelly spent the majority of his career on a Vitus. He won the Vuelta, won Paris-Nice seven times, Paris-Roubaix twice, Milan-San Remo and many, many more — all on a Vitus. Even in retirement he's chosen to affiliate himself with Vitus.
From '82 to '88, [Vitus] was a big part of my career," Kelly said. "When you look back and think about the years, they were my best years, and they were all on Vitus bikes. There are some great memories there, winning those races."
---