The Vitus Gravity Project is the start of an open-ended, access-all-areas development story to help push the boundaries of Vitus gravity bikes. It all starts with our first prototype mule: the VT-01.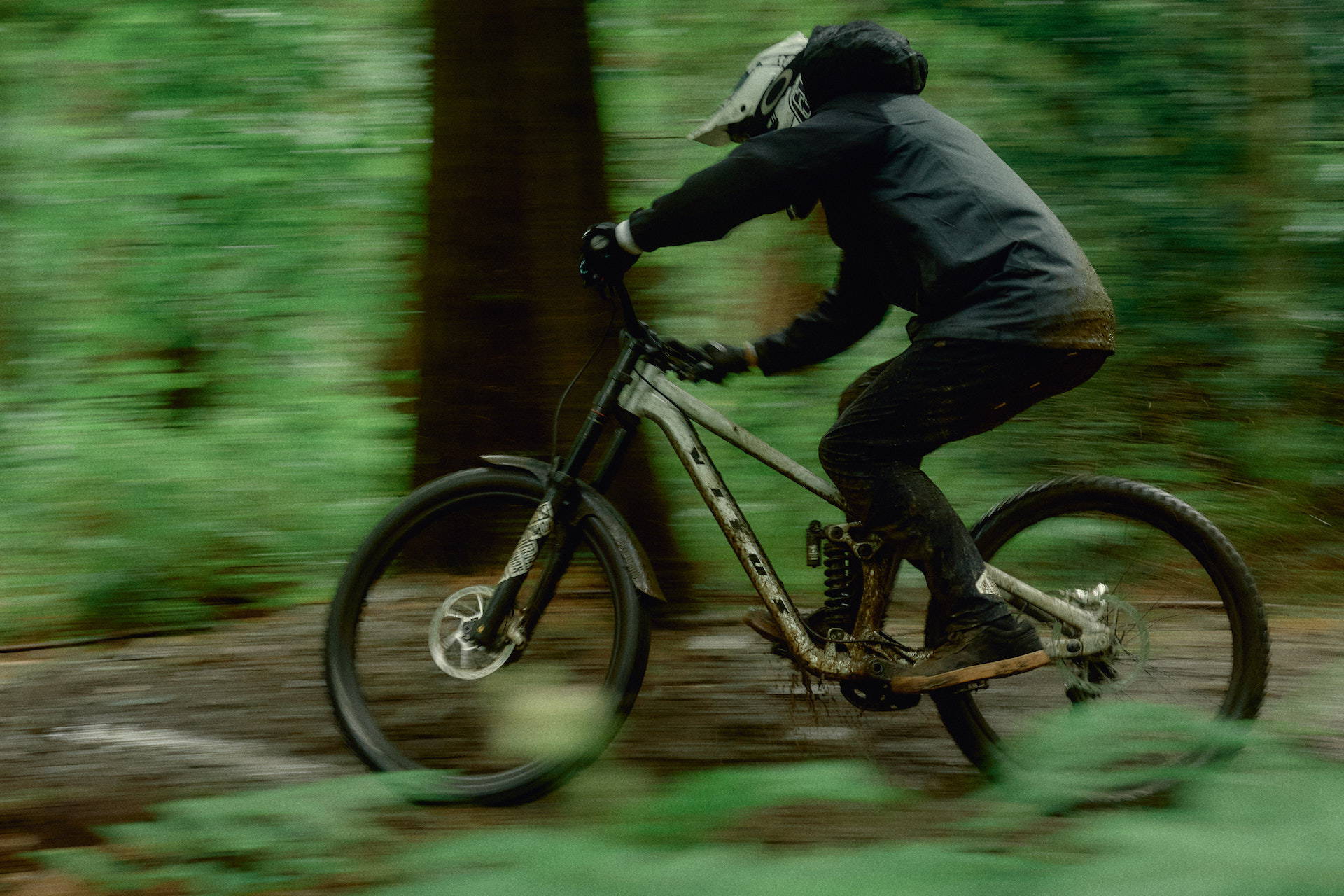 By sending our athletes Kyle Strait, Joe Smith, and Callum Morris to some of the world's biggest downhill races and freeride events, we're going to learn, test, and develop ideas that will guide our future mountain bike design. 
There's no deadline, no launch date, and we're probably not going to make any money. But what we will do is gather learnings that only this type of real-world testing can provide, and pass on any performance benefits to the real, everyday riders who ride our bikes.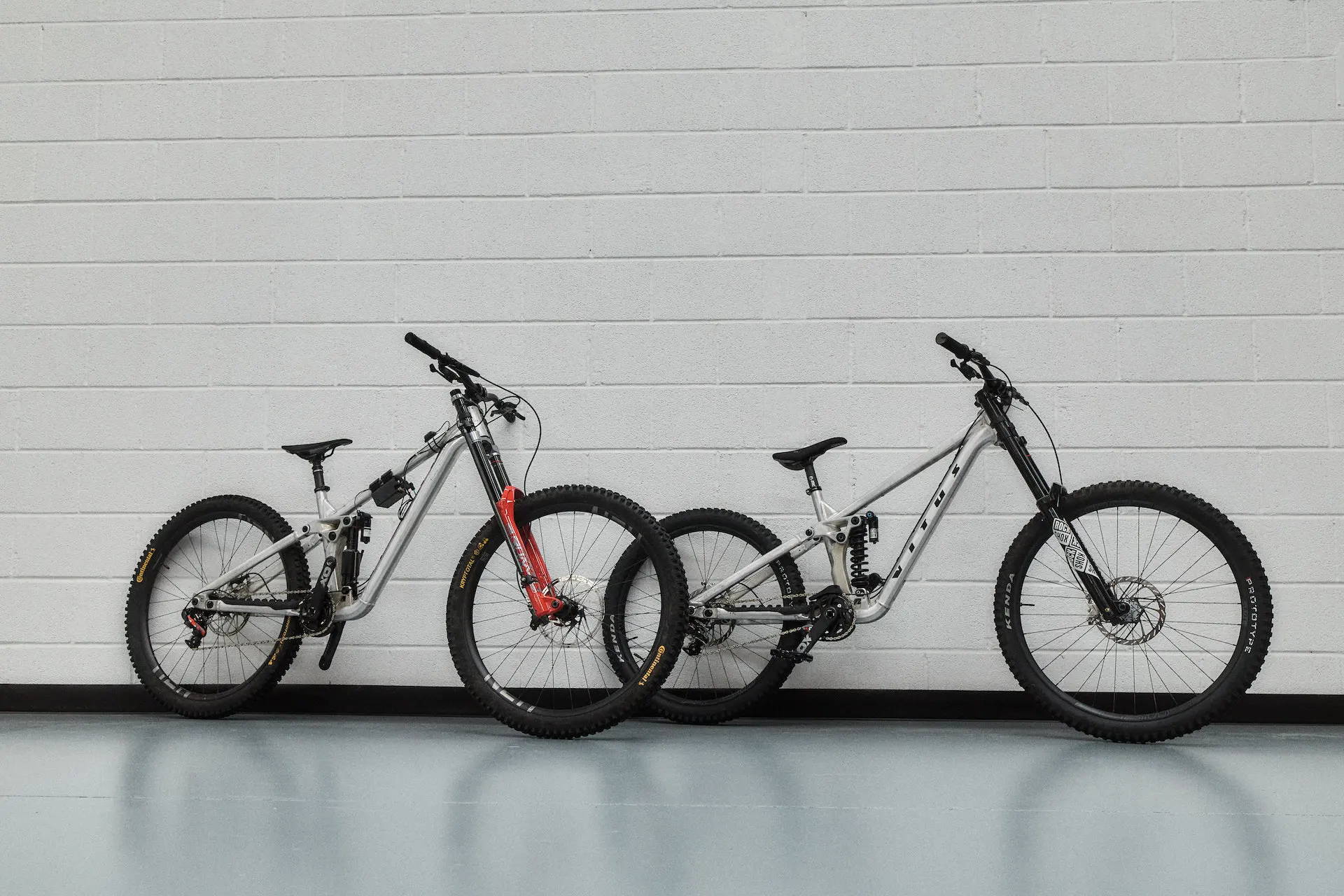 Design Engineer, Orlando Appleby, had been working on what we are now calling the VT-01 (VT for Vitus, 01 because it's the first prototype) as a passion project. When Vitus began speaking with Kyle Strait about coming on board, the development team was floored with the details and introspection Kyle offered in bike setup and development. We knew Kyle was more than a rider, he was a partner for the whole team.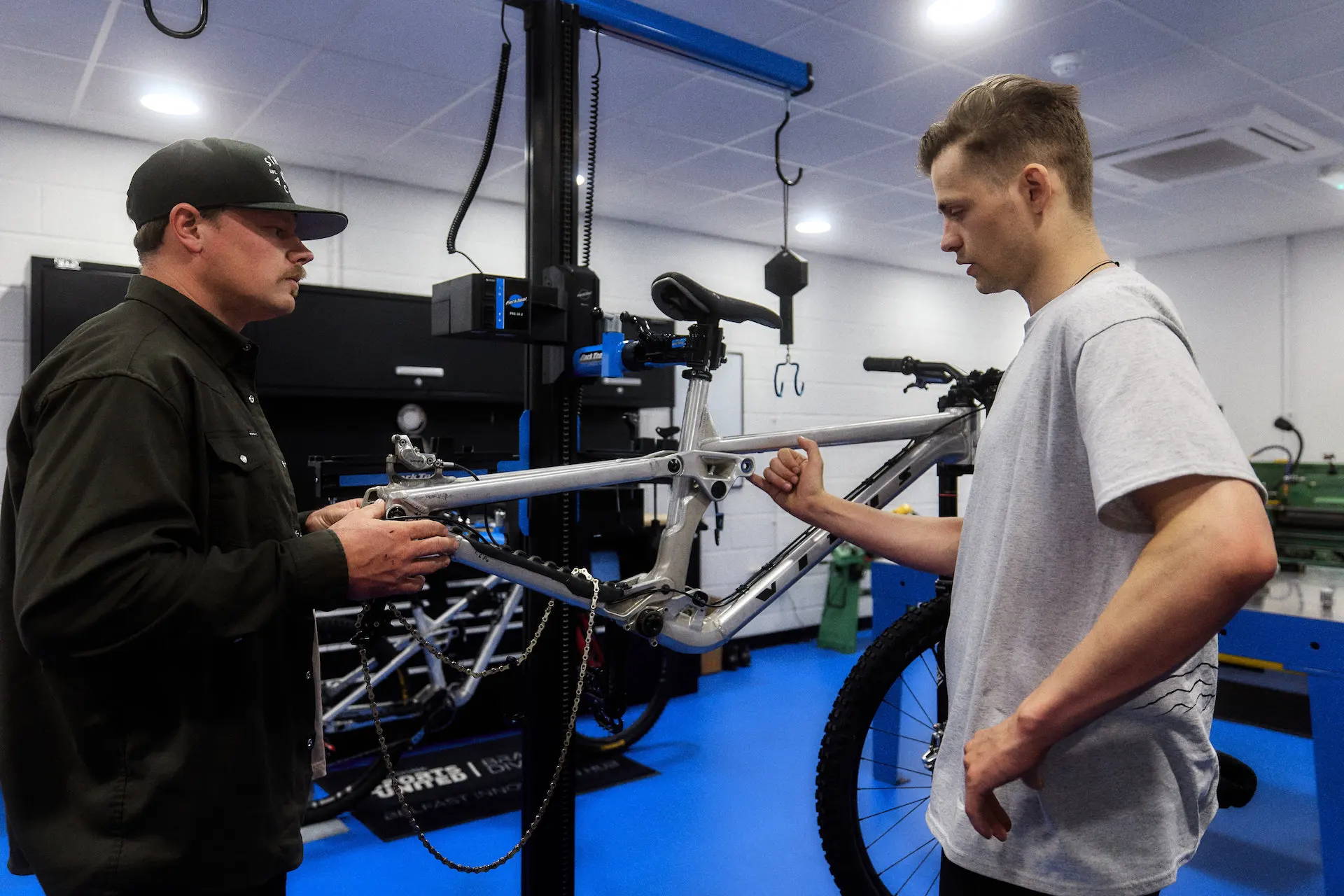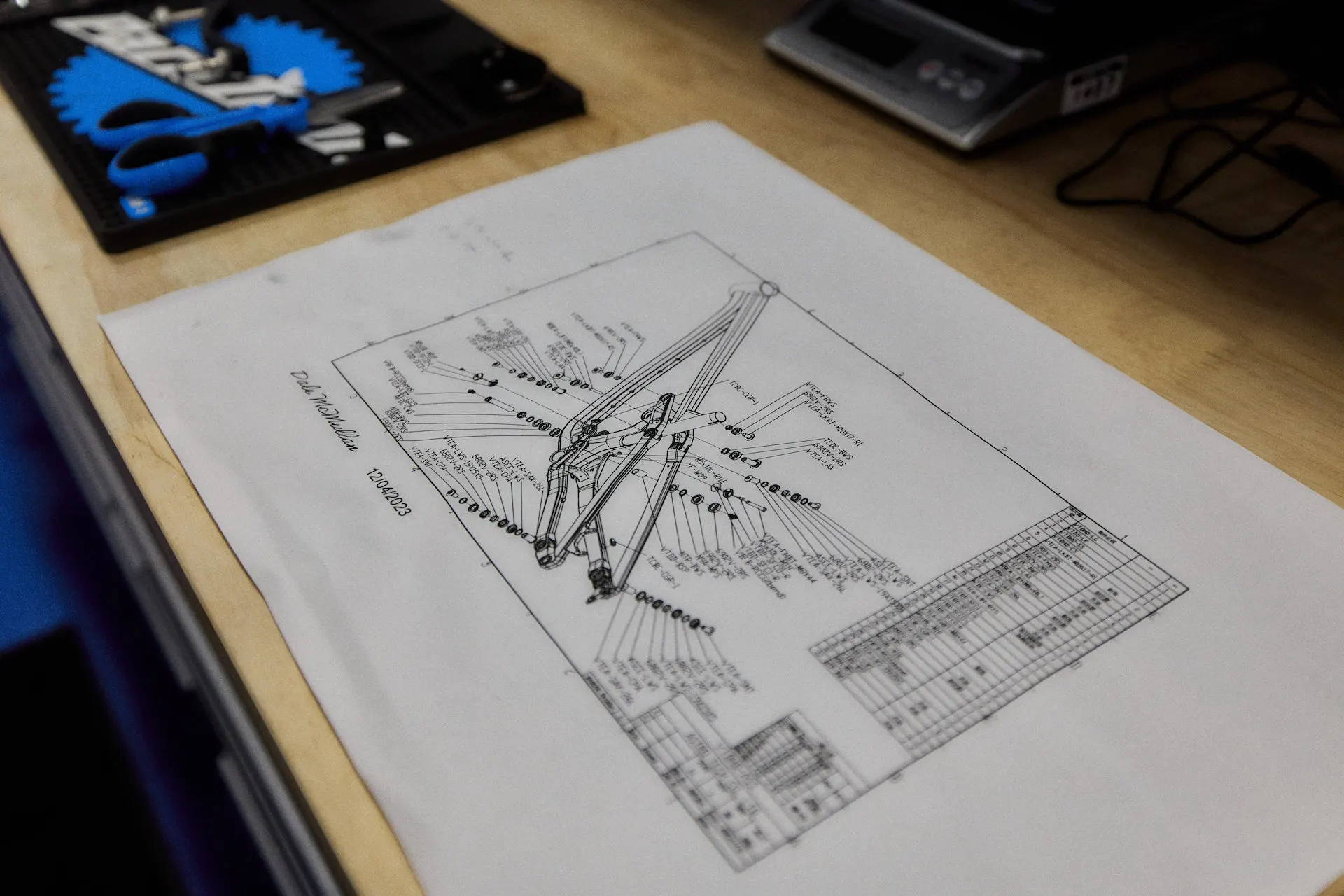 Vitus has the engineering talent in house, and with a swath of skilled riders — including Hardline podium alumni Joe Smith and Callum Morris — to support, it was time to show off just how committed we are to the process and our athletes.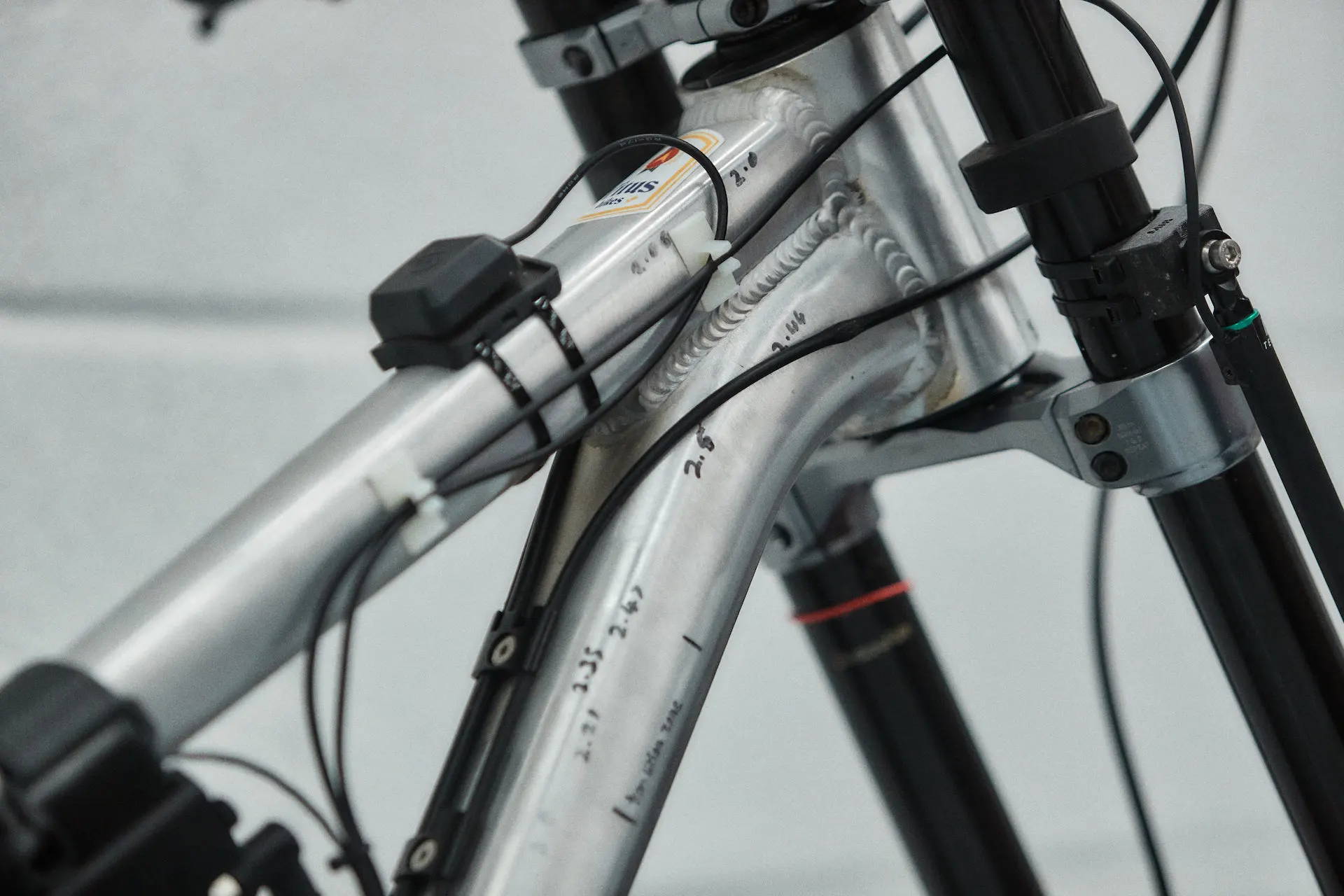 Episode one kicks off with Vitus athletes Kyle and Callum spending a day testing with Orlando and Product Manager, Ben Irwin, and R&D Engineer, Chris Brown, at the test tracks near Vitus HQ in Northern Ireland. The next day, the team heads to the Belfast office to discuss the origins of this latest prototype as well as walk through the process every Vitus bike goes through before landing at your local trail.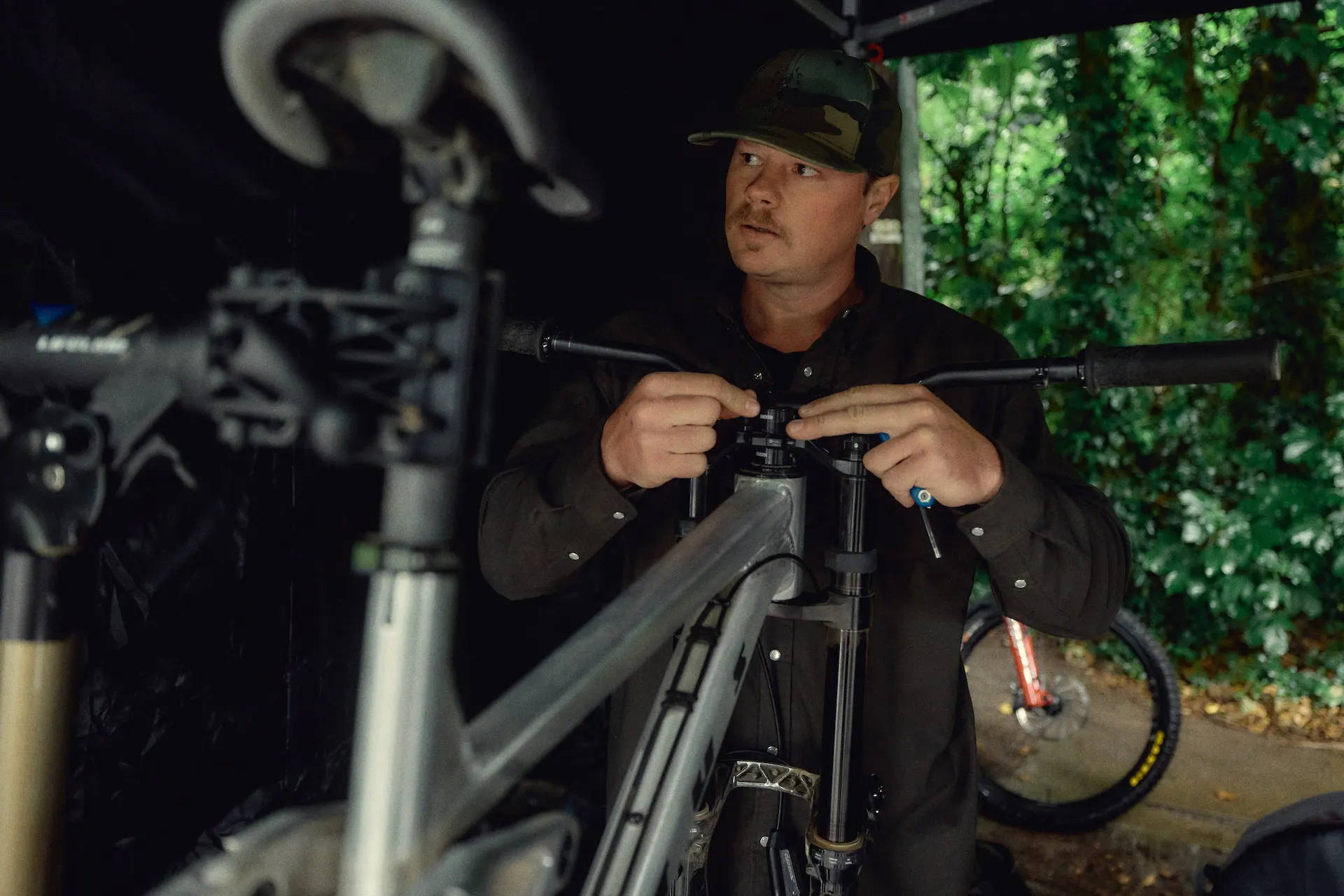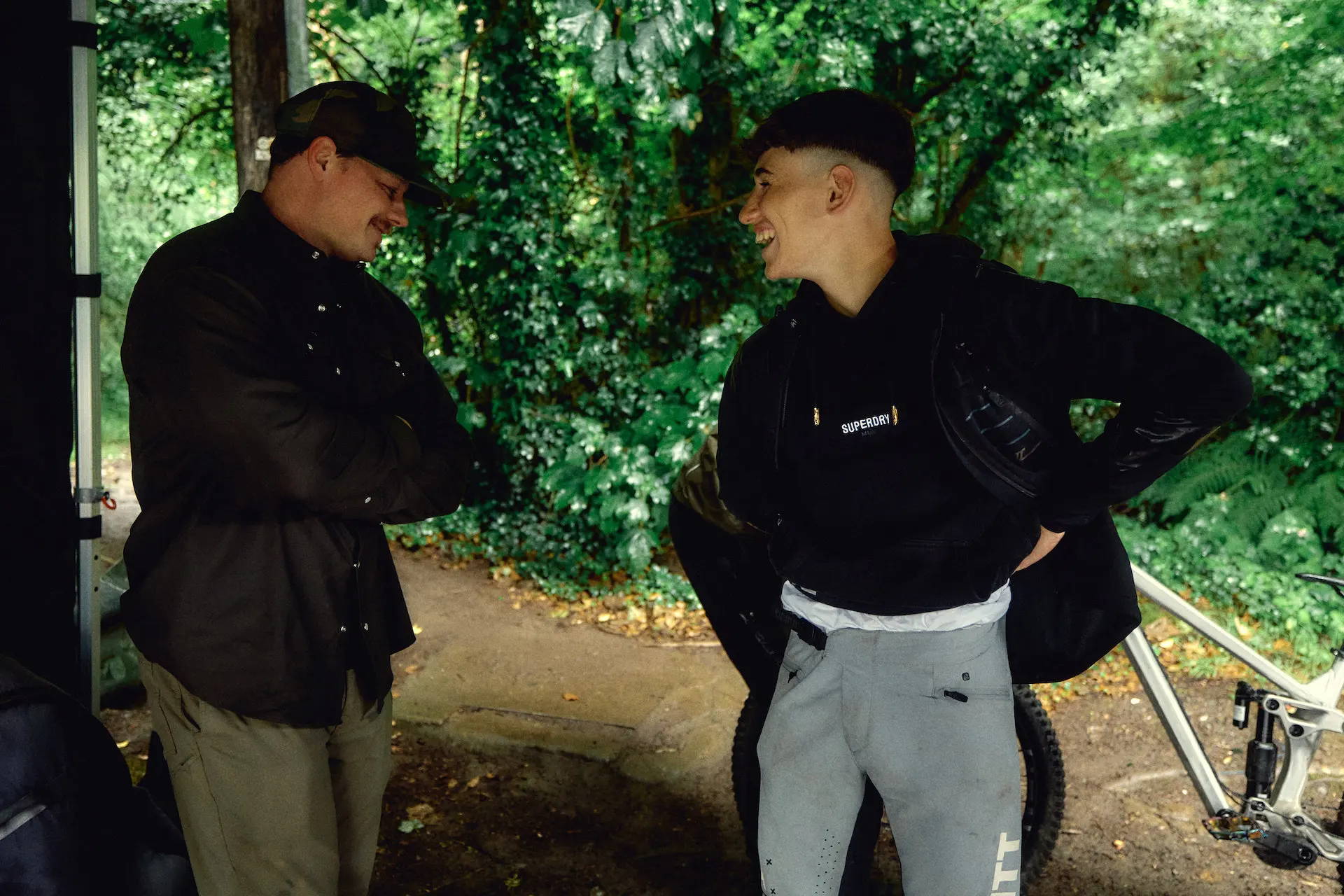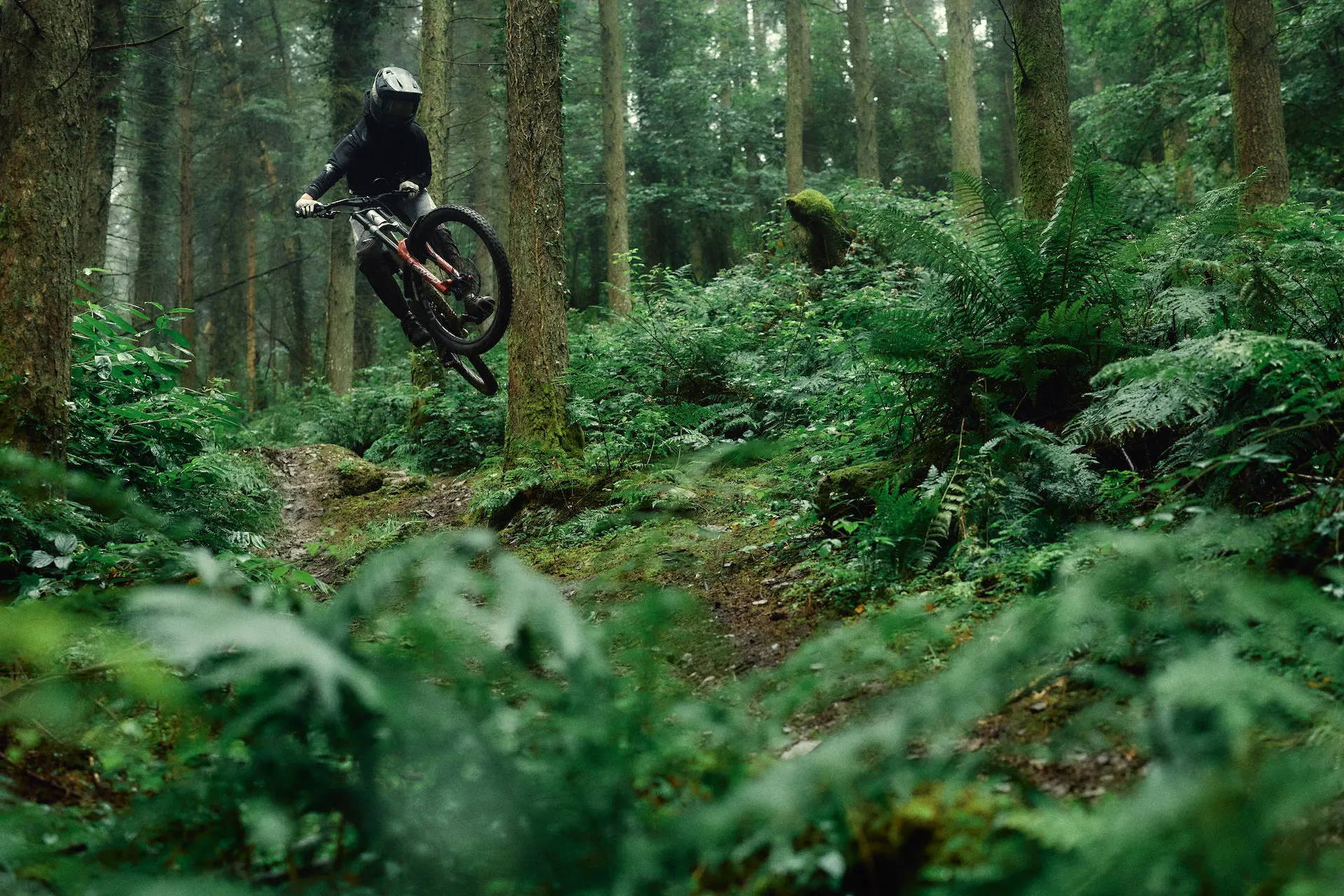 Callum Morris is a young, up-and-coming rider itching to make it on the World Cup Downhill circuit. Kyle Strait has been a professional racer and rider since before Cal was born and has more riding experience than most will see in their lifetime. Vitus seeks input from all points on the spectrum when it comes to creating a bike. Mash that intel with our own team's tenacity for getting loose on the trails and the result is a winner.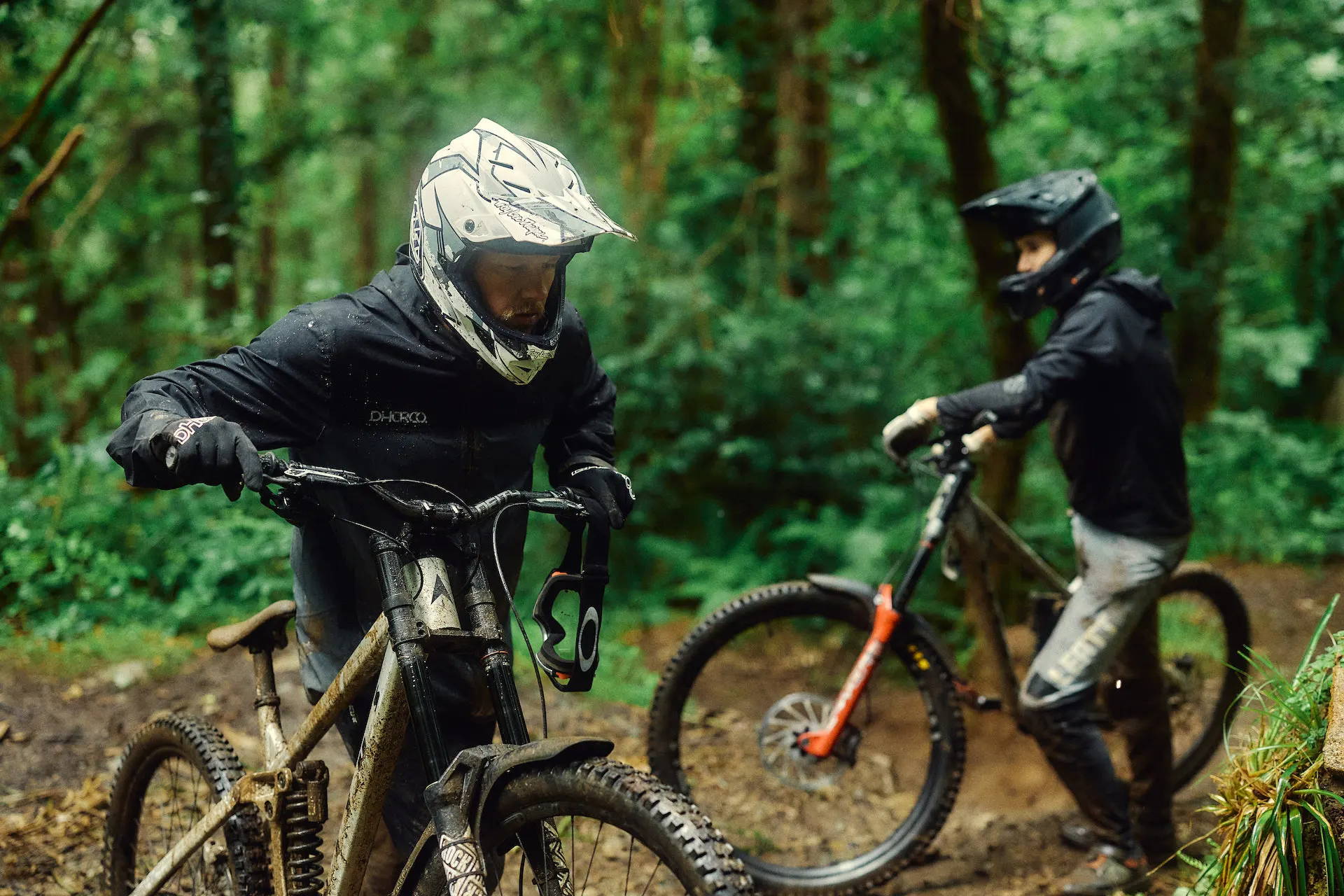 Dig in and enjoy all the gritty details, then make sure to stay tuned for future episodes. Next stop: Joe Smith and Kyle Strait take on Red Bull Hardline! 
VT-01 GEOMETRY AND TECH SPECS
Here are the setups Kyle, Callum, and Joe are currently testing. 
Reach: 

465mm

/

470mm

/

475mm

(via adjustable headset)

 

Stack: 638mm 

Chainstay Length: 450 / 455mm (DH) or 430 /435mm (Rampage) 

Headtube Length: 110mm 

Headtube Angle: 63° 

Wheelbase: 1290.5mm (@ 470mm Reach & 450mm CSL) 

Bottom Bracket Drop: 20mm 

Fork Offset: 48mm 

Shock Size: 225 x 75mm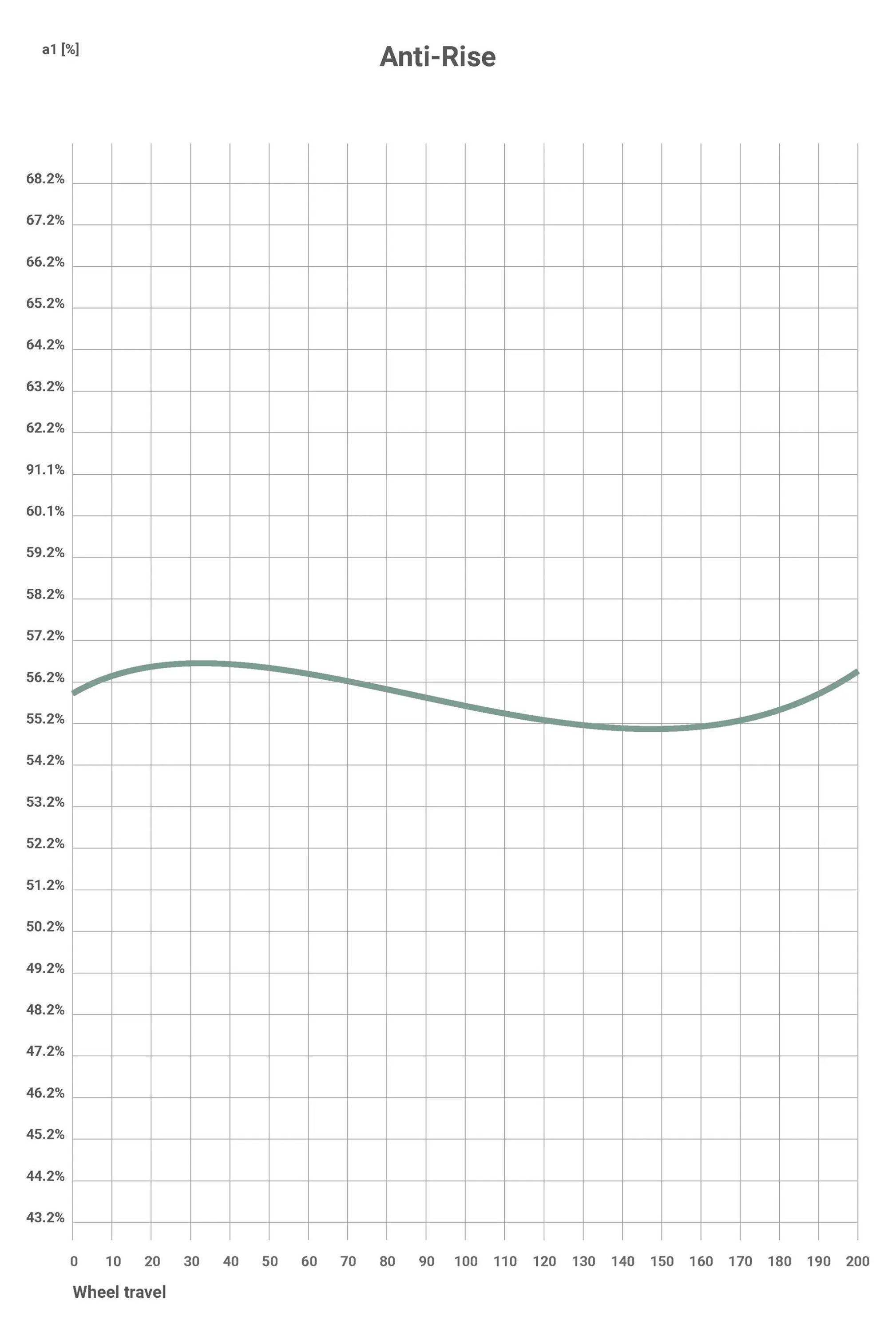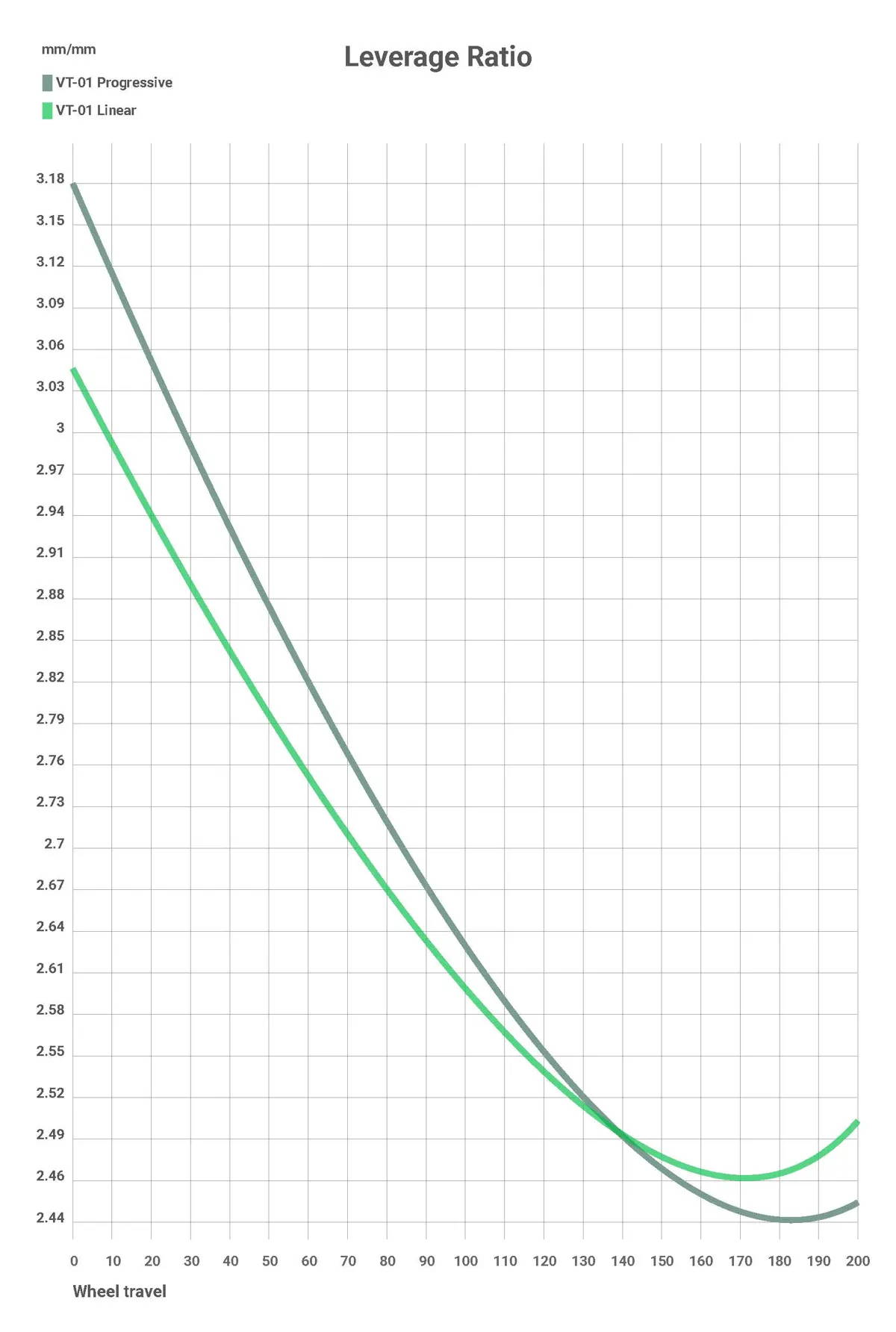 ---